Neuland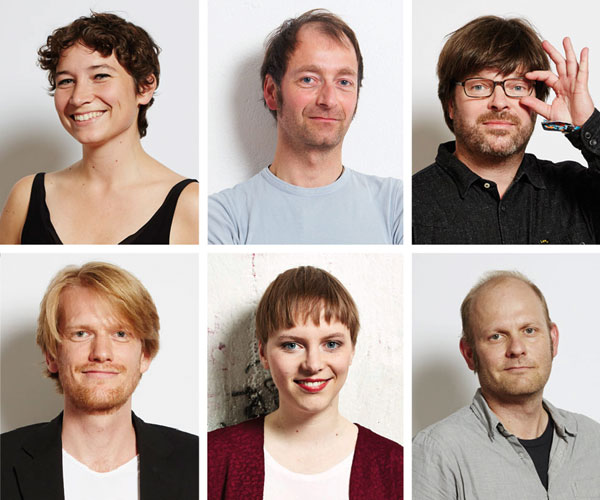 Ausgabe vom 29.06.2018:
Hören
Neue Tracks von
John Coltrane
? Da werden nicht nur Jazz-LiebhaberInnen hellhörig. "Both Directions At Once - The Lost Album" heißt der Tonträger, den das Plattenlabel Impulse! jetzt veröffentlicht, mit wiedergefundener Musik der Jazz-Ikone und zwei bislang ungehörten Songs.
In großen Lettern schmückt der Name Gladys seit Kurzem ein Plattencover wie goldene Münzen Super Mario World. Das Duo aus Kopenhagen spielt auf seiner ersten EP "Flowdiagram" mit Phil Spectors Wall of Sound und Rock auf Dänisch.
Das Thema Computerspiele ist auch bei
Let's Eat Grandma
angesagt. Ihr experimentelles Pop-Album "I'm All Ears" wurde u.a. von
Sophie
, Faris Badwan und David Wrench produziert.
Außerdem in der heutigen Sendung:
Gorillaz
,
Wargirl
,
The Essex Green
und Musik aus unserem ByteFM Album der Woche, "The Pool" von Jazzanova.
Weitere Ausgaben von Neuland
Playlist
1.
Wargirl / Abolita
Abolita / Clouds Hill
2.
Wargirl / Little Girl
Abolita / Clouds Hill
3.
Jim James / Just A Fool
Uniform Distortion / Pias Coop / ATO
4.
Jim James / No Secrets
Uniform Distortion / Pias Coop / ATO
5.
Gladys / Stadig I Kobenhavn
Flowdiagram EP
6.
Gladys / Gik Baglæns
Flowdiagram EP
7.
The Essex Green / Sloan Ranger
Hardly Electronic / Merge
8.
The Essex Green / Modern Rain
Hardly Electronic / Merge
9.
Florence + The Machine / Hunger
High As Hope / Island
10.
Hana Vu / Crying On The Subway
How Many Times Have You Driven / Luminelle Recordings
11.
Hana Vu / Cool (Feat. Satchy)
How Many Times Have You Driven / Luminelle Recordings
12.
Gorillaz / Souk Eye
The Now Now / Warner
13.
Gorillaz / Hollywood
The Now Now / Warner
14.
Drake / Ratchet Happy Birthday
Scorpion / Republic Records
15.
Drake / In My Feelings
Scorpion / Republic Records
Stunde 2:
1.
Let's Eat Grandma / Falling Into Me
I'm All Ears / Transgressive
2.
Let's Eat Grandma / Donnie Darko
I'm All Ears / Transgressive
3.
The Milk Carton Kids / A Sea Of Roses
All The Things That I Did And All The Things That I Didn't Do / Anti-
4.
CHARLES LLOYD & THE MARVELS & LUCINDA WILLIAMS / Defiant
Vanished Gardens / Blue Note
5.
John Coltrane / Untitled Original 11386
Both Directions At Once - The Lost Album / Impulse!
6.
Jazzanova / Rain Makes The River (Feat. Rachel Sermanni)
The Pool / Sonar Kollektiv
7.
Jazzanova / It's Beautiful (Feat. Paul Randolph)
The Pool / Sonar Kollektiv
8.
Jazzanova / No. 9 (Feat. KPTN)
The Pool / Sonar Kollektiv
9.
The Carters / Lovehappy
Everything Is Love / Roc Nation
10.
The Carters / Summer
Everything Is Love / Roc Nation