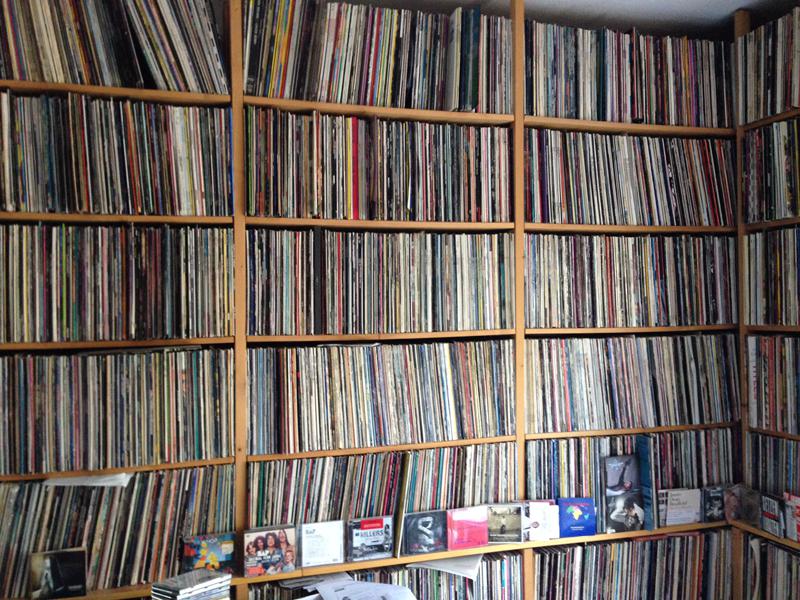 Ausgabe vom 01.08.2017: Hübsche Dinge
Hören
In dieser Ausgabe geht es um Neues/Aktuelles von Billy Talent, Muse, The Blue Poets,
Broken Social Scene
, Afghan Whigs, Ghostmaker,
Allah-Las
und Älteres von Middle Class Rut, The Pretty Things und Allah-Las.
Außerdem erinnert Burghard Rausch an Tommy Bolin. Der Amerikaner war Gitarrist u.a. für
Deep Purple
und James Gang und wäre heute 66 geworden.
Weitere Ausgaben von Rock The Casbah
Playlist
1.
Middle Class Rut / One Debt Away
No Name No Color / Rykodisc / Warner Brothers

…

2.
Middle Class Rut / Nothin'
Pick Up Your Head / Rykodisc / Warner Brothers

…

3.
Billy Talent / The Crutch
Afraid Of Heights / Warner Brothers

…

4.
Muse / Dig Down
Dig Down (Single) / Warner Brothers

…

5.
The Blue Poets / It's About Time
The Blue Poets / Triple Coil Music

…

6.
Broken Social Scene / Halfway Home
Hug Of Thunder / City Slang

…

7.
Afghan Whigs / Copernicus
In Spades / Sub Pop

…

8.
The Pretty Things / Come See Me
Come See Me (Single) / Fontana / Phonogram

…

9.
The Pretty Things / Baron Saturday
S. F. Sorrow / Columbia

…

10.
The Pretty Things / The Same Sun
The Sweet Pretty Things (Are In Bed Now, Of Course...) / Repertoire Records

…

11.
Ghostmaker / Tiger Hates Pigs
Aloha From The Dark Shores / Nois-O-Lution

…

12.
Allah-Las / Catamaran
Allah-Las / Innovative Leisure

…

13.
Allah-Las / Could Be You
Calico Review / Mexican Summer

…

14.
Tommy Bolin / Post Toastee
Private Eyes / Columbia / Sony

…