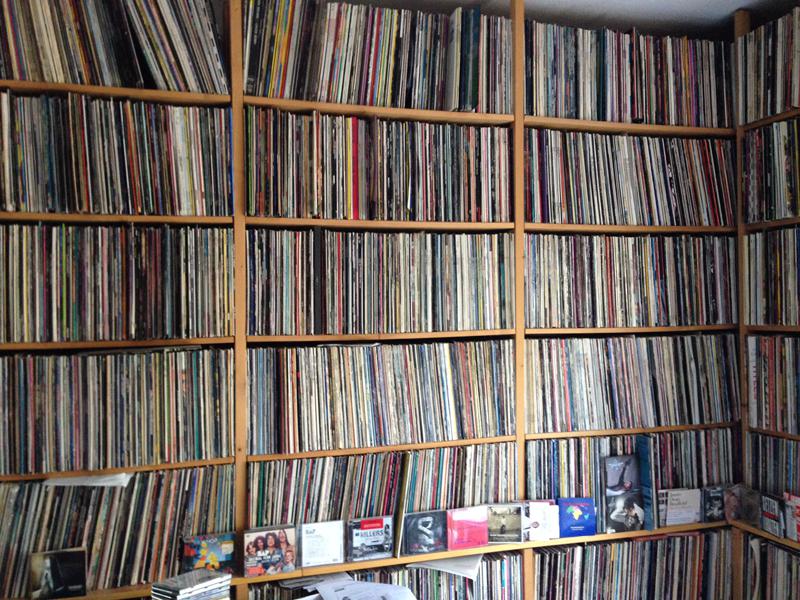 Ausgabe vom 17.05.2021: Elephant In The Room
Hören
In dieser Ausgabe geht es um Neues und Aktuelles von Mick Jagger & Dave Grohl, Frank Carter And The Rattlesnakes,
Idles
, C Tangana, Watershed, Campino & Kuddel, Die Toten Hosen, Royal Blood, Five Finger Death Punch,
Älteres von Masters Of Reality (wg. des Todes des Astronauten Michael Collins), Anity Lane (wg. ihres Todes),
Joe Strummer
& The Mescaleros,
The White Stripes
und einen eindringlichen und verschärften Konzert-/Tournee/Veranstaltungs/Streaming/Lesungs-Hinweis für Campino & Kuddel.
Weitere Ausgaben von Rock The Casbah
Playlist
1.
Masters Of Reality / Third Man On The Moon
Deep In The Hole / XIII Bis Records

…

2.
Anita Lane feat. Blixa Bargeld / Subterranean World (How Long...?)
Dirty Pearl / Mute Records

…

3.
Mick Jagger with Dave Grohl / Eazy Sleazy
Eazy Sleazy (Single) / Polydor / Universal

…

4.
Frank Carter And The Rattlesnakes feat. Joe Talbot / My Town
My Town (Single) / International Death Cult / AWAL

…

5.
Idles / Reigns
Ultra Mono / Play It AgainSam UK

…

6.
C Tangana feat. Andrés Calamaro / Hong Kong
El Madrileño / Sony Music Entertainment ESP

…

7.
Watershed / Elephant In The Room
Elephant In The Room / On Stage Records

…

8.
Campino & Kuddel / Penny Lane
Hope Street – Wie Ich Einmal Englischer Meister Wurde / Tacheles! / Roof Music

…

9.
Die Toten Hosen / You're No Good
Learning English Lesson 3: Mersey Beat! The Sound Of Liverpool / JKP

…

10.
Joe Strummer And The Mescaleros / Love Kills
Assembly / BMG Rights Management / Warner

…

11.
Royal Blood / Mad Visions
Typhoon / Warner Music International

…

12.
The White Stripes / Seven Nation Army
We're Going To Be Friends (Single) / Rolling Stone Vinyl

…

13.
Five Finger Death Punch / Darkness Settles In
F 8 / Better Noise Music

…