Sunday Service
The White Birch – The Weight Of Spring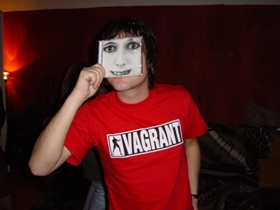 The Pop Group
melden sich nach über 30 Jahren mit einem beeindruckenden Album zurück. Ihr Post-Punk Sound hatte schon in den siebziger Jahren einen Hang zu schwarzer Musik mit Einflüssen von Dub und Reggae, auf "Citizen Zombie" sind diese Einflüsse immer noch präsent. The White Birch haben sich nur 9 Jahre Zeit gelassen für ihr neues Album. Vom Trio zum Solo-Projekt geschrumpft, bietet "The Weight Of Spring" allerfeinsten Slowcore.
Matthew E. White
ist der Nerd unter den Nerds. Seine Haarpracht kann es locker mit der von J. Mascis aufnehmen, musikalisch rührt er hingegen ein Pop-Süppchen aus Country, Soul, Blues, Streichern und anderen feinen Zutaten zusammen. Die Französin SoKo singt bei der neusten Single von
The Brian Jonestown Massacre
mit, auf ihrem eigenen neuen Album "My Dreams Dictate My Reality" hat sie hingegen
Ariel Pink
zu Gast.
Weitere Ausgaben von Sunday Service
Playlist
1.
lilabungalow / The Wandering
Peace To Gold / Analogsoul

…

2.
Lower Dens / To Die In L.A.
Escape From Evil / Domino

…

3.
The Wave Pictures / Great Big Flamingo Burning Moon
Great Big Flamingo Burning Moon / Moshi Moshi

…

4.
The Brian Jonestown Massacre Feat. SoKo / Philadelphie Story
Musique De Film Imagine / A Recordings

…

5.
SoKo Feat. Ariel Pink / Lovetrap
My Dreams Dictate My Reality / Because

…

6.
SoKo / My Precious
My Dreams Dictate My Reality / Because

…

7.
Lieutenant / Belle Epoque
If I Kill This Thing We're All Going To Eat / Dine Alone

…

8.
Axel Krygier / Marinerito
Hombre De Piedra / Crammed Discs

…

9.
Future Brown / Talkin Bandz
Future Brown / Warp

…

10.
Marker Starling / Husbands
Rosy Maze / Tin Angel

…

11.
Public Service Broadcasting / Gagarin
The Race For Space / Test Card

…

12.
Ewert And The Two Dragons / Pictures
Circles / Sire

…

13.
Romare / Rainbow
Projections / Ninja Tune

…

Stunde 2:
1.
Guster / Doin' It By Myself
Evermotion / Nettwerk

…

2.
Jose Gonzalez / Afterglow
Vestiges & Claws / Peacefrog

…

3.
Matthew E. White / Take Care My Baby
Fresh Blood / Domino

…

4.
Matthew E. White / Love Is Deep
Fresh Blood / Domino

…

5.
The Pop Group / Mad Truth
Citizen Zombie / Freaks R Us

…

6.
The Pop Group / S.O.P.H.I.A.
Citizen Zombie / Freaks R Us

…

7.
Of Montreal / Empyrean Abattoir
Aureate Gloom / Polyvinyl

…

8.
The White Birch / The Weight Of Spring
The Weight Of Spring / Glitterhouse

…

9.
The White Birch / The Hours
The Weight Of Spring / Glitterhouse

…

10.
The White Birch / Lantern
The Weight Of Spring / Glitterhouse

…

11.
Tom Brosseau / Roll Along With Me
Perfect Abandon / Tin Angel

…

12.
H Hawkline / Concrete Colour
In The Pink Of Condition / Heavenly

…