Sunday Service
Alabama Shakes - Sound & Color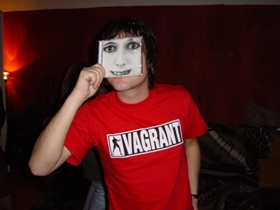 Die heutigen Bands haben sich alle 3 Jahre Zeit gelassen für ihre neuen Alben. Zufall?
Das Debutalbum der Britten von Django Django sprühte damals nur so vor Spielfreude und Ideenreichtum. Mit "Born Under Saturn" versucht das Quartett jetzt nachzulegen.
Peter Broderick
meldet sich nach einem Burn-Out mit dem Album "Colours Of The Night" zurück, der Schwede Kristian Matsson aka The Tallest Man On
Earth
macht weiterhin gediegenen Indie-Folk und Alabama Shakes haben mit "Sound & Color" eines der Alben des Jahrzehnts veröffentlicht.
Zwei Jahre Zeit gelassen haben sich hingegen
Tocotronic
. "Das Rote Album" erinnert bei einigen Songs ein wenig an das Gitarrenspiel von
Johnny Marr
bei
The Smiths
.
Weitere Ausgaben von Sunday Service
Playlist
1.
The White Birch / Lay Me By The Shore
The Weight Of Spring / Glitterhouse

…

2.
Tony Guerrero & El Diablitos / Badges
Come Hell Or High Water / Grand Palais

…

3.
Bosco Rogers / French Kiss
French Kiss EP / Bleepmachine

…

4.
Hot Chip / Need You Now
Why Make Sense? / Domino

…

5.
Aurora / Running With The Wolves / Decca

…

6.
Torres / Sprinter
Sprinter / Partisan

…

7.
Mavis Staples / Wish I Had Answered
Your Good Fortune EP / Anti

…

8.
Sufjan Stevens / All Of Me Wants All Of You
Carrie & Lowell / Asthmatic Kitty

…

9.
FFS / Johnny Delusional
FFS / Domino

…

10.
Ash / Cocoon
Kablammo! / Ear Music

…

11.
Courtney Barnett / Debbie Downer
Sometimes I Sit And Think… / Marathon Artists

…

12.
Fraser A. Gorman / Shiny Gun
Slow Gum / Marathon Artists

…

13.
H-Burns / Nowhere To Be
Night Moves / Because Music

…

14.
Simon Joyner / Old Days
Grass, Branch & Bone / Woodsist

…

Stunde 2:
1.
Slug / Cockeyed Rabbit Wrapped In Plastic
Ripe / Memphis Industries

…

2.
The Tallest Man On Earth / Singers
Dark Bird Is Home / Dead Oceans

…

3.
The Tallest Man On Earth / Little Nowhere Towns
Dark Bird Is Home / Dead Oceans

…

4.
Tocotronic / Haft
Das Rote Album / Vertigo

…

5.
Tocotronic / Zucker
Das Rote Album / Vertigo

…

6.
Peter Broderick / The Reconnection
Colours Of The Night / Bella Union

…

7.
Peter Broderick / Get On With Your Life
Colours Of The Night / Bella Union

…

8.
Alabama Shakes / Don't Want To Fight
Sound & Color / Rough Trade

…

9.
Alabama Shakes / Give Me All Your Love
Sound & Color / Rough Trade

…

10.
Alabama Shakes / Guess
Sound & Color / Rough Trade

…

11.
Django Django / First Light
Born Under Saturn / Because Music

…

12.
Django Django / Pause Repeat
Born Under Saturn / Because Music

…

13.
Jon DeRosa / Coyotes / Rocket Girl

…

14.
Bob Moses / Interloper
All In All / Domino

…