Tachchen Popmusik I Wish It Was Christmas Today

(16.12.2020)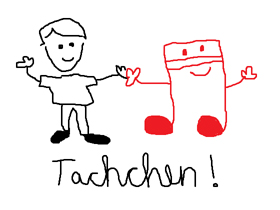 Ausgabe vom 16.12.2020: I Wish It Was Christmas Today
Hören
"I don't care what what anyone says, Christmas is full of cheer", singt The Strokes-Frontmann Julian Casablancas in seinem Weihnachts-Song "I Wish It Was Christmas Today". Und vielleicht liegt's daran, dass 2020 so ein beschissenes Jahr war, aber Tachchen Popmusik sieht das dieses Jahr wie Casablancas und hat Lust auf Weihnachtsstimmung.
Was sich gut trifft, denn in den letzten Wochen haben außergewöhnlich viele MusikerInnen Weihnachts-Songs veröffentlicht, und viele davon sind außergewöhnlich gut - u.a. die von girl in red,
Phoebe Bridgers
, Willie J Healey,
Sharon Van Etten
,
Julia Jacklin
oder Julien Baker.
Falls ihr also noch Musik für eure Feiertags-Playlist sucht, könntet ihr in dieser Folge Tachchen Popmusik fündig werden.
Weitere Ausgaben von Tachchen Popmusik
Playlist
1.
Julian Casablancas / I Wish It Was Christmas Today
I Wish It Was Christmas Today / Cult Records
2.
Girl In Red / Two Queens In A King Sized Bed
Two Queens In A King Sized Bed / AWAL Recordings
3.
Willie J Healey / Merry Christmas
Merry Christmas / Yala! Music
4.
Calexico / Christmas All Over Again
Seasonal Shift / City Slang
5.
Futureheads / Christmas Was Better In The 80's
Christmas Was Better In The 80's / Nul Records
6.
Marika Hackman / Driving Under Stars
Wonderland / Transgressive Records
7.
Phoebe Bridgers / Christmas Song
If We Make It Through December / Dead Oceans
8.
Phoebe Bridgers / If We Make It Through December
If We Make It Through December / Dead Oceans
9.
The Raveonettes / The Christmas Song
The Christmas Song / Sony Music Entertainment
10.
The Raveonettes / Come On Santa
Wishing You A Rave Christmas / Raveonettes Ltd.
11.
The Raveonettes / Snowstorm
Snowstorm / Beat Dies Records
12.
Sharon Van Etten / Blue Christmas
Blue Christmas / Jagjaguwar
13.
Bob Dylan / Do You Hear What I Hear?
Christmas In The Heart / Sony Music Entertainment
14.
Julia Jacklin / Baby Jesus Is Nobody's Baby Now
Baby Jesus Is Nobody's Baby Now / Transgressive Records
15.
Julien Baker / A Dreamer's Holiday
A Dreamer's Holiday / Matador Records
16.
Grandaddy And Band Of Horses / Hang An Ornament
Hang An Ornament / Grandaddy And Band Of Horses
17.
Sufjan Stevens / It's Christmas! Let's Be Glad!
Songs For Christmas / Asthmatic Kitty