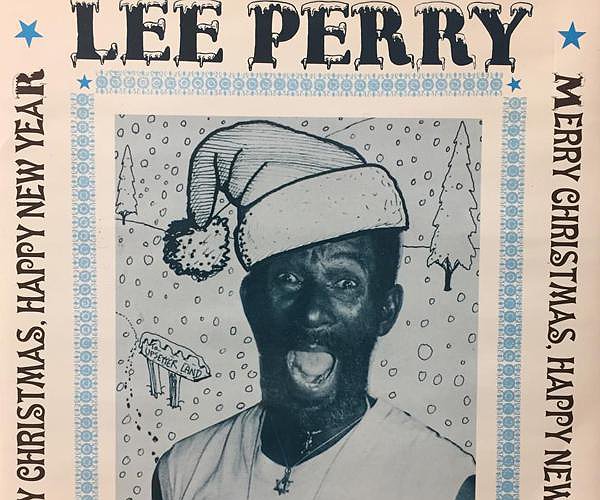 Ausgabe vom 11.12.2020: It's Christmas Time
Hören
Weihnachten – das Fest der Liebe, des Konsums, der Nervenzusammenbrüche und der monothematischen Songs. Zum Jahresende spielt Carsten Stachowski unorthodoxe Weihnachtslieder. Unter anderem von
Bob Marley
& The Wailers,
Otis Redding
,
Lee "Scratch" Perry
, The 5.6.7.8's und Holly Golightly.
Zur besinnlichen Einstimmung ein Zitat von dem Trash-Regisseur John Waters: "Da ich ein Traditionalist bin, bin ich durch und durch verrückt nach Weihnachten. Im Juli mache ich mir immer schon Sorgen, weil es nur noch 146 Einkaufstage bis dahin sind. Mit jedem Monat werde ich besessener. Im Oktober erschrecke ich wildfremde Menschen, wenn ich mit meiner schräg gesungenen Version von 'Joy To The World' herausplatze. Am 1. November beginnt das Jubelfest des Konsums, und ich freue mich so auf Weihnachten, dass mich die bloße Erwähnung eines gefüllten Strumpfes sexuell erregt. Anfang Dezember stecke ich in einer tiefen Weihnachtspsychose."
(John Waters: Abartig – Meine Obsessionen, Ullstein 1989)
Merry Christmas!
Weitere Ausgaben von That's Rhythm
Playlist
1.
The Qualities / It's Christmas Time
7" / Norton

…

2.
The 5.6.7.8's / Rock And Roll Santa
7" / Norton

…

3.
El Vez / Poncho Claus
Merry Mex-Mas / SFTRI

…

4.
El Vez / Brown Christmas
Merry Mex-Mas / SFTRI

…

5.
Bob Marley & The Wailers / White Christmas
7" / Supreme

…

6.
Booker & The MGs / Jingle Bells
It's Christmas Spirit / Stax

…

7.
Bob Seger / Sock It To Me, Santa
7" / Cameo

…

8.
Joey Reynolds / Santa's Got A Brand New Bag
7" / Swan

…

9.
Paul Fat Daddy Johnson / Fat Daddy
A John Waters Christmas / New Line

…

10.
Jackie & The Cedrics / Silent Night Rumble
7" / Norton

…

11.
Wild Billy Childish And The MBE / Comanche (Link Wray's Christmas)
Christmas 1979 / Damaged Goods

…

12.
Holly Golightly & The Greenhornes / Little Stars
7" / Damaged Goods

…

13.
Thee Headcoatees / Santa Claus
7" / Damaged Goods

…

14.
Wild Billy Childish And The MBE / Christmas Lights
Christmas 1979 / Damaged Goods

…

15.
Otis Redding / Merry Christmas Baby
The Otis Redding Story / Atlantic

…

16.
Nathaniel Mayer / Mr. Santa Claus
7" / Norton

…

17.
Reigning Sound / If Christmas Can't Bring You Home
7" / Norton

…

18.
Joey Ramone / Merry Christmas (I Don't Want To Fight Tonight)
… Ya Know? / BMG

…

19.
Lee "Scratch" Perry / The Lee Christmas Dub
7" / Trojan

…

20.
El Vez / Mamacita Donde Esta Santa Claus
Merry Mex-Mas / SFTRI

…