Antikörper
It's Only Right And Natural!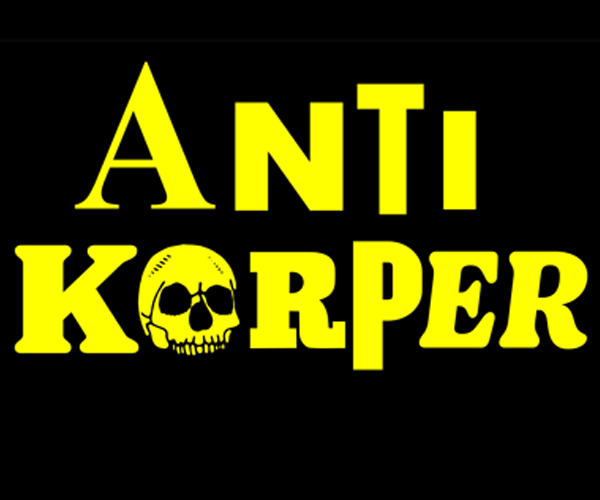 Endlich ist der Winter vorbei. In der heutigen Antikörper-Sendung präsentiert Euch Moderator Mark Kowarsch einen wunderhübschen Blumenstrauß voller neuer Musik. Freut Euch auf Schreng Schreng & La La, Glitterer, Don Marco & Die Kleine Freiheit,
Stephen Malkmus
&
Von Spar
, Drip-Fed, '68, Man On Man,
Bill Callahan
& Bonnie 'Prince' Billy,
Automatic
, Freiburg, Fiddlehead, Lee "Scratch" Perry, Danny Elfman, Moving Targets, E.R. Jurken, Remember Sports, Jesse James & The Blue Flames und Palms.
Achtung! Ab 1. Mai 2021 neuer Sendeplatz:
Ab der nächsten Sendung am 1. Mai 2021 wechselt der Antikörper Sendeplatz von Freitag auf Samstag. Die Sendezeit 23 bis 24 Uhr bleibt bestehen.
Weitere Ausgaben von Antikörper
Playlist
1.
Lee 'Scratch' Perry / Crickets In Moonlight
Heavy Rain / On-U-Sound

…

2.
Automatic / Calling It (Peaking Lights Disco Rerub)
Signals Remixes / Stones Throw Records

…

3.
Danny Elfman / Kick Me
Danny Elfman / Anti/Epitaph

…

4.
Moving Targets / Lost
Humbucker / Boss Tuneage

…

5.
Bill Callahan & Bonnie 'Prince' Billy / The Wild Kindness (feat. Cassie Berman)
The Wild Kindness Single / Drag City

…

6.
E.R. Jurken / Colonels Of The Morning
I Stand Corrected / Country Thyme

…

7.
Jesse James & The Blue Flames / Karpfengesicht
Elf / Comaswing

…

8.
'68 / What You Starve
Give One Take One / Cooking Vinyl

…

9.
Fiddlehead / Million Times
Between The Richness / Run For Cover

…

10.
Drip-Fed / Freak Show
Kill The Buzz / I.Corrupt Records

…

11.
Palms / This One Is Your One
Intensity Sunshine EP / Palms

…

12.
Remember Sports / Pinky Ring
Like A Stone / Big Scary Monsters

…

13.
Stephen Malkmus & Von Spar / I'm So Green
Can's Ege Bamyasi / Domino Records

…

14.
Freiburg / Der Sterbende Schwan
High Five Zukunft / This Charming Man

…

15.
Don Marco & Die Kleine Freiheit / Feierabend
7-Track EP / Off Label Records

…

16.
Schreng Schreng & La La / Du Kaputt, Ich Kaputt
Projekt 82 / Rookie Records

…

17.
Glitterer / Didn't Want It
Life Is Not A Lesson / Epitaph

…

18.
Man On Man / Stohner
Man On Man / Big Scary Monsters

…