ByteFM Magazin am Morgen mit Oliver Stangl

(06.12.2012)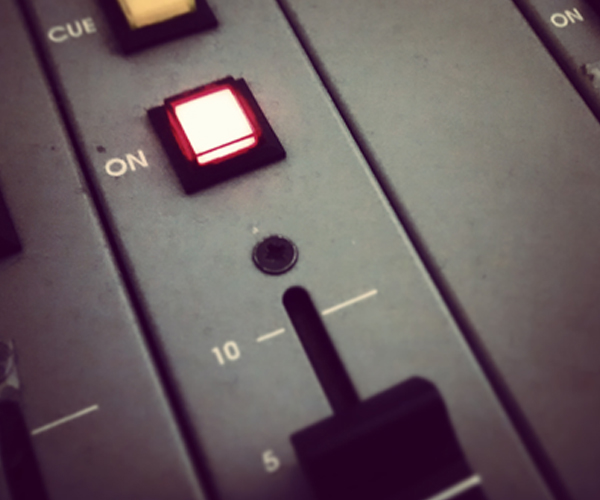 Ausgabe vom 06.12.2012: am Morgen mit Oliver Stangl
Am gestrigen Dienstag starb
Dave Brubeck
, nur einen Tag vor seinem 92. Geburtstag. Wir erinnern an den legendären Jazz-Pianisten mit einem Faible für ungerade Takte, der mit seiner Aufnahme von "Take Five" aus dem Jahr 1959 weltberühmt wurde.
Die heute Ausgabe des ByteFM Magazin außerdem mit einem Geburtstagsgruß an
Ben Watt
: der britische Musiker war von 1982 bis 2000 neben
Tracey Thorn
die andere Hälfte von
Everything But The Girl
. Heute wird Ben Watt 50.
Und zu hören und zu gewinnen: unser aktuelles
Album der Woche von The Bryan Ferry Orchestra
.
Und natürlich wie immer jede Menge Konzerttipps - derzeit auf Tour sind u.a. Snorri Helgason, Dark Dark Dark, Mission Of Burma und Skip & Die.
Alle Tourdaten findet ihr immer auf unserer
Konzertseite
.
Weitere Ausgaben von ByteFM Magazin
Playlist
1.
Eternal Summers / Millions
Millions / Kanine

…

2.
Skip&Die / Anti-Capitalista
Riots In The Jungle / Crammed Discs

…

3.
Nina Simone / My Baby Just Cares For Me
Little Girl Blue / Bethlehem

…

4.
Dave Brubeck / Take Five
Time Out / Hallmark

…

5.
Dave Brubeck / Unsquare Dance
Dave Brubeck's Greatest Hits / Columbia/Legacy

…

6.
PJ Harvey / Hanging In The Wire
Let England Shake / Island

…

7.
Mission Of Burma / That's When I Reach For My Revolver
Learn How: The Essential Mission of Burma / Fire Records

…

8.
Dark Dark Dark / Who Needs Who
Who Needs Who / melodic

…

9.
The Shins / Phantom Limb
Wincing The Night Away / Sub Pop Records

…

10.
Stars / Theory Of Relativity
The North / Unter Schafen Records

…

11.
Rodriguez / I Wonder
Cold Fact / Light In The Attic

…

12.
Frankie Rose / Know Me
Interstellar / Memphis Industries

…

13.
Captain Murphy / Between Friends (feat. Earl Sweatshirt)
DuAlity / Captain Murphy

…

14.
The War On Drugs / Comin' Through
Future Weather / Secretly Canadian

…

15.
Roxy Music / Avalon
More Than This - The Best Of Bryan Ferry And Roxy Music / Virgin

…

16.
The Bryan Ferry Orchestra / Avalon
The Jazz Age / BMG

…

17.
Little Feat / Willin'
Sailin' Shoes / Warner

…

18.
Everything But The Girl / Missing
Amplified Heart / Warner

…

19.
Everything But The Girl / Mirrorball
Walking Wounded / Virgin

…

20.
Josh Rouse / Laughter
Home / Ryko/Rhino

…

21.
Redd Kross / Winter Blues
Researching The Blues / Sweet Nothing Records

…

22.
Snorri Helgason / Winter Sun #2
Winter Sun / popup Records

…

23.
Two Door Cinema Club / Wake Up
Beacon / Universal

…

24.
Frank Ocean / Lost
Channel Orange / Island

…

25.
The Black Keys / Money Maker
El Camino / Nonesuch

…

26.
Twin Shadow / At My Heels
Forget / 4AD

…

27.
Major Lazer / Get Free (Edit)
Get Free (Single) / Mad Decent

…

28.
Menahan Street Band / Everyday A Dream
The Crossing / Daptone Records

…

29.
Bonnie Prince Billy / I See A Darkness
Now Here's My Plan / Domino

…

30.
The Dø / Too Insistent (Trentemøller Remix)
Reworked/Remixed / In My Room

…