ByteFM Magazin am Morgen mit Oliver Stangl

(04.02.2013)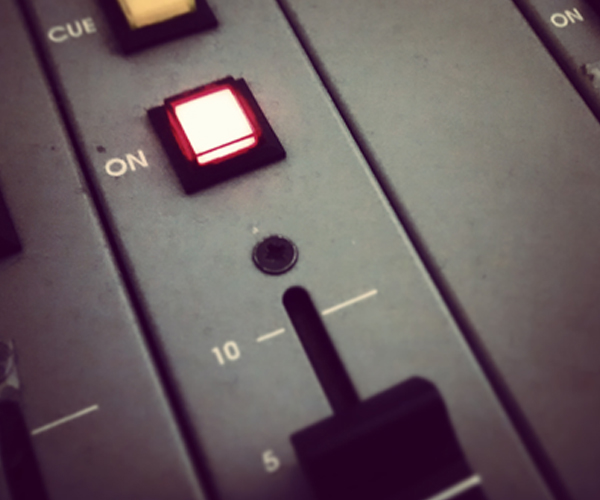 Ausgabe vom 04.02.2013: am Morgen mit Oliver Stangl
Das ByteFM Magazin heute mit Geburtstagsgrüßen an Al McKay von
Earth
Wind And Fire, Dennis Edwards von den
Temptations
und Kevin "Noodles" Wassermann von The Offspring. Zudem erinnern wir an Karen Carpenter: die Sängerin und Schlagzeugerin von den
Carpenters
starb heute vor 30 Jahren an den Folgen ihrer schweren Magersucht-Erkrankung.
Außerdem zu hören und zu gewinnen: unser aktuelles
Album der Woche von Matthew E. White
.
Und natürlich wie immer jede Menge Konzerttipps - derzeit auf Tour sind u.a. Friska Viljor, Lord Huron,
Esben And The Witch
und Luca Sapio.
Alle Tourdaten findet ihr immer auf unserer
Konzertseite
.
Weitere Ausgaben von ByteFM Magazin
Playlist
1.
Little Dragon / Shuffle A Dream
Ritual Union / Peacefrog

…

2.
Frankie Vaughan / Green Door
The Very Best of Frankie Vaughan / Past Classics

…

3.
Fink / Kleines Grünes Haus
Mondscheiner / L'age D'or

…

4.
Kid Kopphausen / Hier Bin Ich
I / Trocadero

…

5.
Friska Viljor / Boom Boom
Remember Our Name / Crying Bob Records

…

6.
Lord Huron / Time To Run
Time To Run EP / PIAS

…

7.
John Maus / The Law
A Collection of Rarities And Previously Unreleased Material / Ribbon Music

…

8.
Earth Wind & Fire / Shining Star
Greatest Hits / Columbia/Legacy

…

9.
Barbara Acklin / Love Makes A Woman
Northern Soul '60s Mod / Goldenlane Records

…

10.
Esben and the Witch / Warpath
Violet Cries / Matador

…

11.
Alt-J / Something Good
An Awesome Wave / Infectious/PIAS

…

12.
Sonic Youth / Tunic (Song For Karen)
Goo / Universal

…

13.
The Carpenters / Top Of The World
Carpenters Gold / Universal

…

14.
Ariel Pink's Haunted Graffiti / Only In My Dreams
Mature Themes / 4AD

…

15.
Matthew E. White / One Of These Days
Big Inner / Domino

…

16.
Darwin Deez / Up In The Clouds
Darwin Deez / Darwin Deez/luckynumbers

…

17.
Darkstar / Timeaway
News From Nowhere / Hyperdub

…

18.
Alice Cooper / No More Mr. Nice Guy
Alice Cooper's Greatest Hits / Rhino/Warner Bros.

…

19.
M83 / Klaus I Love You
Hurry Up We're Dreaming! (CD B) / Naive

…

20.
Kitaro / Crystal Tears (Mandata)
Best Of Kitaro / Documents

…

21.
Tok Tok vs. Soffy O / Hurray
ByteFM Kompilation Zwei / ByteFM

…

22.
La Grande Illusion / Silly Papa Grey
ByteFM Kompilation Zwei / ByteFM

…

23.
Eva Cassidy / Fever
Imagine / Blix Street

…

24.
Luca Sapio / Who Knows
Who Knows / Ali Bu Maye

…

25.
Sons Of Noel And Adrian / Cave
Sons of Noel & Adrian / Sons of Noel & Adrian/ Shels

…

26.
The Who / The Kids Are Alright
Ultimate Collection / Universal

…

27.
The Offspring / The Kids Aren't Alright
Americana / Columbia

…

28.
The Temptations / Just My Imagination (Running Away With Me)
My Girl: The Very Best Of The Temptations / Universal

…

29.
Der Nino aus Wien / Fühlen
Bulbureal / Problembär Records

…

30.
The Neville Broters / Sister Rosa
Yellow Moon / Universal

…

31.
Curtis Mayfield & The Impressions / We're A Winner
The Anthology 1961-1977 / Universal

…

32.
Parov Stelar / Booty Swing
The Princess: The Vinyl Collection 2010 - 2012 / Etage Noir

…

33.
Deerhunter / Revival
Halcyon Digest / 4AD

…

34.
My Bloody Valentine / New You
MBV / My Bloody Valentine

…