ByteFM Magazin
am Morgen zu Gast: Heiko Jahnke vom Überjazz Festival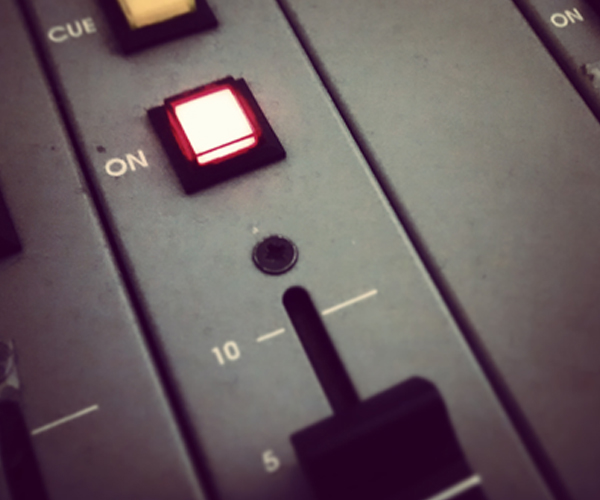 Ausgabe vom 20.10.2014: am Morgen zu Gast: Heiko Jahnke vom Überjazz Festival
Vom 24. bis zum 26. Oktober findet Hamburgs charmantes, genrebefreites Indoor-Festival, das Überjazz, zum nunmehr fünften Mal auf Kampnagel statt. Am Freitag und Samstag als vielleicht angenehmste Form der musikalischen Reizüberflutung in vier Spielstätten unter einem Dach, während der Sonntag ausschließlich dem Abschlusskonzert auf der Hauptbühne vorbehalten ist.
Dieses Jahr sind u. a. dabei:
Shabazz Palaces
, Bohren & Der Club Of Gore,
Robert Glasper
Experiment feat.
Bilal
, José James with Ensemble Resonanz String Quartet,
Jacques Palminger
& 440 Hz Trio,
Felix Kubin
And Mitch&Mitch.
Weitere Ausgaben von ByteFM Magazin
Playlist
1.
Erlend Oye / Garota
Legao / Bubble Records Promo | VÖ: 03.10.14

…

2.
Spoon / Do You
They Want My Soul / Anti

…

3.
José James / Trouble
No Beginning No End / Blue Note

…

4.
The Wailers / Simmer Down
Studio 1 Classics / Soul Jazz

…

5.
Peter Tosh / African
Equal Rights / Columbia/Legacy

…

6.
SBTRKT / New Dorp. New York (Feat. Ezra Koenig)
New Dorp. New York / Young Turks

…

7.
Pulp / Common People
The Complete Peel Sessions / Island

…

8.
Station 17 / Alles Für Alle (Featuring Strizi Streuner)
Alles Für Alle / 17records

…

9.
Timber Timbre / Bring Me Simple Men
Hot Dreams / Full Time Hobby

…

10.
The Lemonheads / The Outdoor Type
Car Button Cloth / Atlantic

…

11.
The Lemonheads / Mrs. Robinson
It's A Shame About Ray / Rhino Atlantic

…

12.
The Growlers / Good Advice
Chinese Fountain / FatCat

…

13.
Radka Toneff / It's Been A Long Long Day
Butterfly / Curling Legs

…

14.
Kindness / This Is Not About Us
Otherness / Female Energy

…

15.
José González / This Is How We Walk On The Moon
Master Mix: Red Hot + Arthur Russell / Yep Roc

…

16.
The Budos Band / The Sticks
Burnt Offering / Daptone Records

…

17.
The War on Drugs / It's Your Destiny
Slave Ambient / Secretly Canadian

…

18.
Bohren & Der Club Of Gore / Karin
Dolores / PIAS

…

19.
Shabazz Palaces / They Come in Gold
Lese Majesty / Sub Pop

…

20.
Jacques Palminger & 440 Hz Trio / Es Ist Mein Leben
Jzz & Lyrk / Staatsakt

…

21.
The Elwins / Stuck In The Middle
And I Thank You / Affairs Of The Heart

…

22.
Ty Segall / Manipulator
Manipulator / Drag City

…

23.
George McCrae / Rock Your Baby
The Greatest Hits / Parlophone

…

24.
U3000 / Niemals
Galaxie (Single) / Freudenhaus Recordings

…

25.
Die Sterne / Mein Sonnenschirm Umspannt Die Welt
Mein Sonnenschirm Umspannt Die Welt / Staatsakt

…

26.
Trümmer / In All Diesen Nächten
Trümmer / PIAS Germany

…

27.
John Holt / Ali Baba
His Story / Attack

…

28.
DeVotchKa / Interlude 2
100 Lovers / ANTI

…