ByteFM Magazin am Nachmittag mit Marten Schröder

(06.06.2016)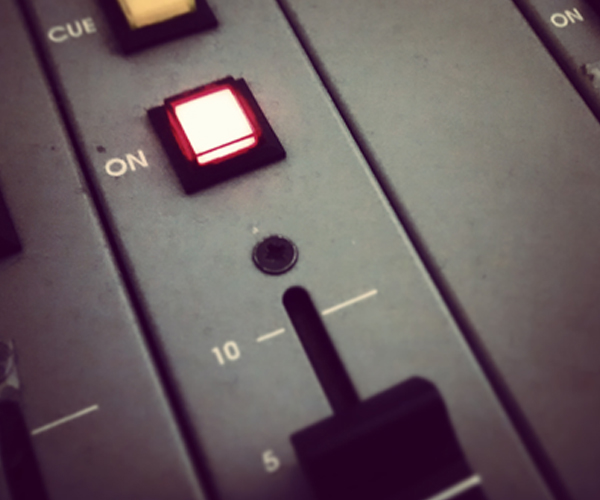 Zwei Geburtstage gibt es zu feiern: Bereits gestern feierte Richard Butler seinen 60. Der Sänger gründete zusammen mit seinem Bruder Tim 1977 The Psychedelic Furs.
Heute wäre Levi Stubbs 80 Jahre alt geworden. Bekannt wurde er als Leadsänger der Four
Tops
, mit denen er zahlreiche Charterfolge hatte.
Neben unserem Album der Woche, das von Whitney kommt, haben wir noch einige Touren im Angebot, u.a. von
Dinosaur Jr.
,
Car Seat Headrest
und I Have A Tribe.
Weitere Ausgaben von ByteFM Magazin
Playlist
1.
The Dead Weather / I Feel Love (Every Million Miles)
Dodge And Burn / Third Man

…

2.
I Have A Tribe / Wake The Cavalry (We're Moving On)
Yellow Raincoats / Grönland Records

…

3.
General Roots / Little Sun
Walk Tall / Evergreen Recordings

…

4.
Explosions In The Sky / Disintegration Anxiety
The Wilderness / PIAS

…

5.
Psychedelic Furs / Love My Way
Forever Now / CBS

…

6.
Love Spit Love / Long Long Time
Trysome Eatone / Maverick, Warner Bros. Records

…

7.
Dr. Horse / Jack The Cat Was Clean
Early Rappers - Hipper Than Hop - The Ancestors Of Rap / Trikont

…

8.
DJ Tennis / Chirality (Plaid Remix)
Divisions Chirality / Life And Death

…

9.
Kaytranada / Track Uno
99.9 / XL Recordings

…

10.
Tame Impala / Elephant
Lonerism / Modular

…

11.
Roman Flügel / 9 Years
Pampa Vol. 1 / Pampa

…

12.
Whitney / Follow
Light Upon The Lake / Secretly Canadian

…

13.
Scout Niblett / Gun
It's Up To Emma / Drag City

…

Stunde 2:
14.
Samaris / Black Lights
Black Lights / One Little Indian Records

…

15.
The Four Tops / I Can't Help Myself (Sugar Pie, Honey Bunch)
The Four Tops / Motown

…

16.
The Four Tops / Four Tops - Reach Out I'll Be There
The Four Tops / Motown

…

17.
Dancing Years / Neon Lights
Learn To Kiss (EP) / Hide & Seek

…

18.
Blue Nile / Let's Go Out Tonight
Hats / Linn Records

…

19.
Zazou Bikaye / Woa
Noir Et Blanc / Crammed Discs

…

20.
Car Seat Headrest / Fill In The Blank
Teens Of Denial / Matador

…

21.
Jackson Sisters / I Believe In Miracles
I Believe In Miracles (The Collection) / Spectrum

…

22.
The Pointer Sisters / I'm So Excited
Jump – The Best Of The Pointers Sisters / RCA

…

23.
Dinosaur Jr. / Tiny
Give A Glimpse Of What Yer Not / Jagjaguwar

…

24.
Moonface And Siinai / Risto's Riff
My Best Human Face / Jagjaguwar

…

25.
The Invisible / The Invisible - Love Me Again
Patience / Ninjatune

…