ByteFM Magazin am Morgen mit Diviam Hoffmann

(10.04.2018)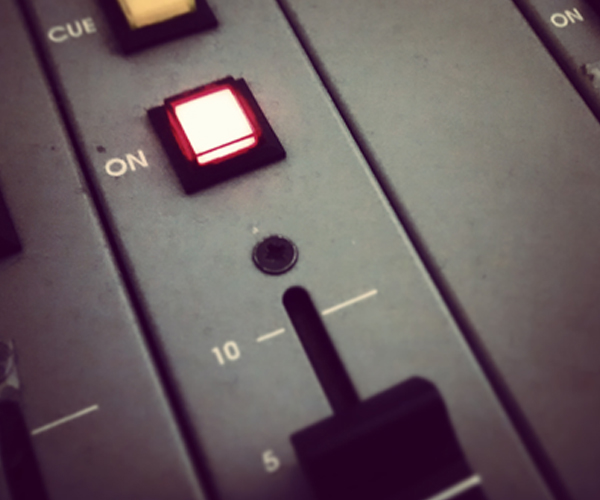 Ausgabe vom 10.04.2018: am Morgen mit Diviam Hoffmann
Hören
Das ByteFM Magazin heute mit Musik von Television, denn der langjährige Bassist der Band um Tom Verlaine Fred Smith wird heute 70. Er hatte Richard Hell ersetzt, als der zu The Heartbreakers wechselte und dann Richard Hell And The Voidoids gründete.
Außerdem hört Ihr Musik von unserem aktuellen Album der Woche von
Rival Consoles
.
Dazu jede Menge Konzerttipps – in der nächsten Zeit live zu erleben sind u.a.
The Weather Station
,
Peter Broderick
und
Sunflower Bean
.
Alle Tourdaten findet Ihr wie immer auf unserer
Konzerteseite
.
Weitere Ausgaben von ByteFM Magazin
Playlist
1.
Kraków Loves Adana / American Boy
Songs After The Blue / Better Call Rob
2.
Peter Broderick / The Reconnection
Colours Of The Night
3.
The Weather Station / Kept It All To Myself
The Weather Station / Paradise Of Bachelors
4.
Carole King / Bitter With The Sweet
Rhymes & Reasons / Epic
5.
Drake / Nice For What
Nice For What (Single) / Universal
6.
Lauryn Hill / Ex-Factor
The Miseducation Of Lauryn Hill / Columbia
7.
Cardi B / Be Careful
Invasion Of Privacy / Atlantic ‎
8.
L.A. Salami / Generation L(ost)
The City Of Bookmakers / Sunday Best Recordings
9.
Amen Dunes / Blue Rose
Freedom / Sacred Bones
10.
Richard Hell And The Voidoids / Blank Generation
Blank Generation / Sire
11.
Television / Marquee Moon
Marquee Moon / Elektra
12.
Tandem / Ein Typ wie Du
Ein Typ wie Du (Single) / Hansa
13.
Althea & Donna / Oh Dread
Uptown Top Ranking / Front Line
14.
Sunflower Bean / Memoria
Twentytwo in Blue / Lucky Number
15.
Fleetwood Mac / Dreams
Rumors / Warner
16.
Kendrick Lamar / GOD.
DAMN. / Interscope
17.
Josef Leimberg / Celestial Visions
Astral Progressions / Alpha Pup Records
18.
Kamasi Washington / Fists Of Fury
Fists Of Fury / Young Turks
19.
Ja, Panik / Mr. Jones & Norma Desmond
DMD KIU LIDT / Staatsakt
20.
Rival Consoles / Hidden
Persona / Erased Tapes
21.
Yo La Tengo / Shades Of Blue
There's A Riot Going On / Matador
22.
Kate Bush / Running Up That Hill
Running Up That Hill / EMI
23.
Puma Blue / Moon Undah Water
Swum Baby / Blue Flowers Music
24.
L7 / Dispatch From Mar-A-Lago
Dispatch From Mar-A-Lago / Don Giovanni Records ‎
25.
The Thermals / My Heart Went Cold
We Disappear / Saddle Creek
26.
Lea Porcelain / Warsaw Street
Hymns To The Night / Lea Porcelain Recordings