ByteFM Magazin
The Monkees, The Kinks und UB40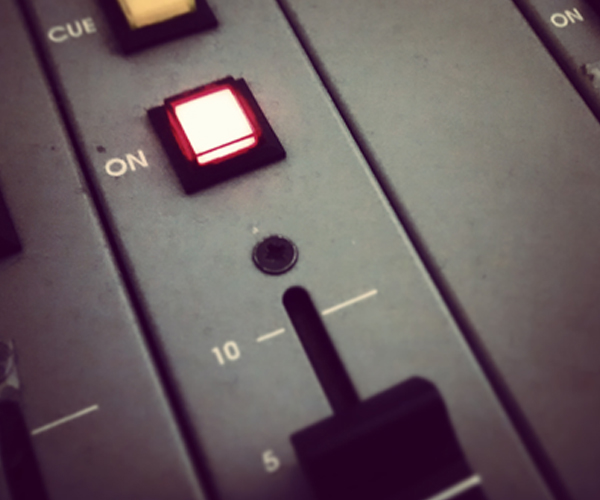 Heute blicken wir im ByteFM Magazin auf zwei Musikgrößen der 60er zurück:
The Monkees
, deren weniger bekanntes aber nicht weniger empfehlenswertes Album Instant Replay heute vor 50 Jahren erschienen ist und
The Kinks
, deren Drummer Mick Avory heute 75 Jahre alt wird.
Seinen 60. feiert Ali Campbell, Sänger und Gitarist der britischen Reggae-Pop Band UB40. Mit Songs wie Red Red Wine und I Got You Babe landete die Band einige Charterfolge. Wir blicken in dieser Magazinausgabe allerdings nicht auf ihre kommerziellen Songs, sondern auf UB40s sozialkritischere von Reggae und Dub beeinflusste Seite.
Jede Menge aktuelle Konzerttips, sowie ein weiterer Song aus unserem Album der Woche von
Panda Bear
erwarten euch natürlich auch.
Weitere Ausgaben von ByteFM Magazin
Playlist
1.
Adrianne Lenker / Symbol
Abysskiss / Saddle Creek

…

2.
Foxwarren / Everything Apart
Foxwarren / ANTI

…

3.
Culk / Begierde_Scham
Culk / Siluh

…

4.
Josephine Foster / Little Song
Faithful Fairy Harmony / Josephine Foster

…

5.
Mica Levi / Love
Under The Skin Original Motion Picture Soundtrack / Milan Records

…

6.
Eliza McCarthy & Mica Levi / Diamond Gun
Slow Dark Green Murky Waterfall / Mica Levi and Eliza McCarthy

…

7.
Night Beats / Her Cold Cold Heart
Myth Of A Man / Her Cold Cold Heart

…

8.
The Kinks / Sunny Afternoon (Mono Mix)
Face to Face / Sanctuary Records

…

9.
The Kinks / All Day And All Of The Night
Kinks / Sanctuary Records

…

10.
The Kinks / Harry Rag (Mono Mix)
Something Else / Sanctuary Records

…

11.
Neneh Cherry / Kong
Broken Politics / Neneh Cherry

…

12.
Atlas Sound (w. Noah Lennox) / Walkabout
Logos / 4AD

…

13.
Panda Bear / Crescendo
Buoys / Domino Records

…

14.
The Beatles / Day Tripper
1 (Remastered) / Apple Corps Ltd.

…

15.
The Monkees / Tear Drop City
Instant Replay / Rhino Records

…

Stunde 2
16.
The Monkees / Through The Looking Glass
Instant Replay / Rhino Records

…

17.
Lala Lala, WHY / Siren 042
Siren 042 (Single) / Hardly Art

…

18.
The Monkees / Just A Game
Instant Replay / Rhino Records

…

19.
UB 40 / King
Signing Off / Virgin Records

…

20.
UB 40 / Madame Medusa
Signing Off / Virgin Records

…

21.
UB 40 / You Haven't Called (Radio edit)
You Haven't Called (Single) / Shoestring Music Productions Ltd.

…

22.
Hildegard Knef / Seeräuber-Jenny
Die Seeräuber-Jenny / Autarc

…

23.
Swutscher / Drahtesel
Wahnwitz / La Pochette Surprise Records

…

24.
wearemarvin / Oh My, Oh My
Oh My, Oh My (Single) / La Pochette Surprise Records

…

25.
Die Tueren / Miete Strom Gas
Exoterik / Staatsakt

…

26.
Disq / Communication
Communication (Single) / Saddle Creek

…

27.
Kikagaku Moyo / Dripping Sun
Masana Temples / Guruguru Brain

…