ByteFM Magazin
Nat King Cole, The Lovin Spoonful und Joe Lala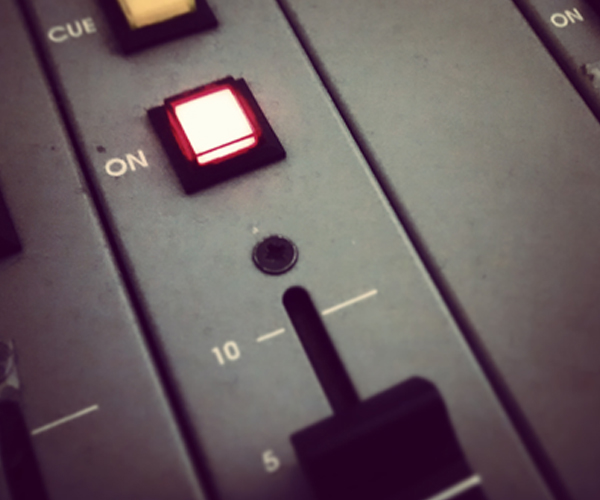 Gestern, am 17. März wäre der US-Amerikanische Jazzmusiker Nat "King" Cole, mit vollem bürgerlichen Namen Nathaniel Adams Coles, 100 Jahre alt geworden. 1919 in Alabama geboren, war
Nat King Cole
einer der erfolgreichsten Jazz-Pianisten und Sänger seiner Generation, mit einem musikalischen Erbe das bis heute wirkt und gespielt wird. Das ByteFM Magazin erinnert an den vielseitigen Musiker und sein ebenso vielseitiges Werk.
Ebenfalls am gestrigen 17. März Geburtstag gefeiert hat John Sebastian, der US-Amerikanische Songwriter und Gitarristn aus New York, der durch die von ihm gegründete Rock-Band The Lovin Spoonful bekannt wurde, welche Mitte der 60er Jahre ihre größten Erfolge feierten. Wir gratulieren zum 75. Geburtstag.
Außerdem erinnern wir an Joe Lala - Joseph Anthony "Joe" Lala – aus Ybor City in Tampa, Florida.
Bekannt wurde Joe Lala als Musiker und vor allem Percussionist, für
The Byrds
,
Crosby, Stills, Nash & Young
oder
Bee Gees
. Für die Bee Gees trommelte er die prägnanten Congas auf dem Hit 'You should be dancing' ein – ein Hit der 1976 nicht nur in den Charts landete, sondern auch auf dem Soundtrack zu Saturday Night Fever.
Weitere Ausgaben von ByteFM Magazin
Playlist
1.
Mitski / Nobody
Be The Cowboy / Dead Oceans

…

2.
Swearin' / Grow Into A Ghost
Fall Into The Sun / Merge Records

…

3.
Weval / I Don't Need It
Weval / Kompakt

…

4.
Little Simz / Boss
Grey Area / Age 101

…

5.
Gurr / Zu Spät
Zu Spät / Gurr Records

…

6.
¡Más Shake! / No Pierdes El Tiempo
En Tu Corazon / Rodrec

…

7.
Confidence Man / Boyfriend
Confident Music For Confident People / Heavenly Recordings

…

8.
Toro Y Moi / Ordinary Pleasure
Outer Peace / Carpark Records

…

9.
Drugdealer / Fools
Raw Honey / Mexican Summer

…

10.
Die Regierung / Alles Was Du Verlierst
Was / Staatsakt

…

11.
Kurt Vile / One Trick Ponies
Bottle It In / Matador

…

12.
Lambchop / This Is What I Wanted To Tell You
This (Is What I Wanted To Tell You) / City Slang

…

13.
Sasami / Not The Time
Sasami / Domino Recording Co

…

14.
Lambchop / This Is What I Wanted To Tell You
This (Is What I Wanted To Tell You) / City Slang

…

15.
Black Belt Eagle Scout / Soft Stud
Mothers Of My Children / Saddle Creek

…

16.
Kurt Vile / One Trick Ponies
Bottle It In / Matador

…

17.
Nat King Cole / Let's Pretend
Got A Penny / P.E.R. Records

…

18.
Nat King Cole / Midnight Flyer
The Extraordinary / Capitol Records

…

19.
The Isley Brothers / It's Your Thing
It's Our Thing / Polydor

…

20.
Wargirl / Sass Girl
Wargirl / Clouds Hill

…

21.
Jessica Pratt / Fare Thee Well
Quiet Signs / City Slang

…

22.
Neil Young / Vampire Blues
On The Beach / Reprise

…

23.
Palais Schaumburg / Wir Bauen Eine Neue Stadt
Palais Schaumburg (Deluxe Edition) / Bureau B/ Indigo

…

24.
Aldous Harding / The Barrel
The Barrel (Single) / 4AD

…

25.
LeVent / Wrong Things
LeVent / a recordings

…

26.
The Lovin' Spoonful / Do You Believe In Magic?
Do You Believe In Magic? / BMG

…

27.
The Limiñanas / The Gift (feat. Peter Hook)
Shadow People / The Limiñanas

…

28.
Apparat / Dawan
Dawan (Single) / Mute

…

29.
Bee Gees / You Should Be Dancing
Saturday Night Fever The Original Movie Soundtrack (Deluxe Edition) / Barry Gibb

…

30.
Lala Lala / Destroyer
Destroyer (Single) / Hardly Art

…