ByteFM Magazin Der Wochenrückblick: The Supremes, Gitarren und Sleater-Kinney

(18.08.2019)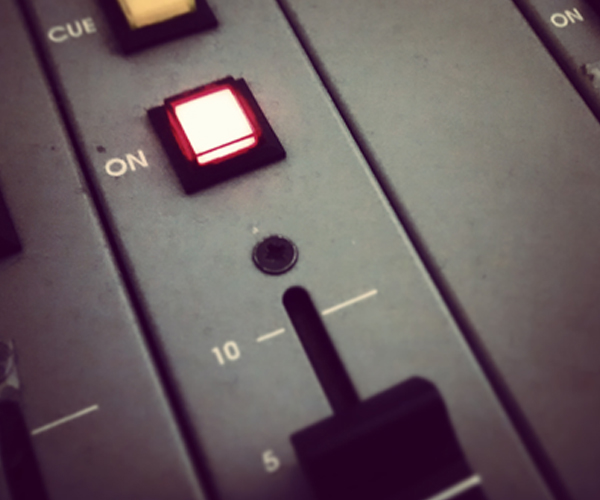 Ausgabe vom 18.08.2019: Der Wochenrückblick: The Supremes, Gitarren und Sleater-Kinney
Hören
1964 trugen The Supremes einen unangenehmen Spitznamen: "No-Hit-Supremes". Die Pechsträhne der Band um Diana Ross wurde beendet als sie "Baby Love" aufnahmen - am Dienstag vor 55 Jahren.
"Guitars were inspired by female bodies. Why are they uncomfortable for women to play?" - Cate Le Bon ist d'accord mit
St. Vincent
, die eine Gitarre designt hat, die für Männer wie Frauen bequem zu spielen ist.
Die Gitarre steht heute auch im Fokus der Sendung: Der US-Amerikaner Lester William Polsfuss - kurz Les Paul genannt - ist vor zehn Jahren gestorben. Er war Namensgeber der Gibson Les Paul E-Gitarre, denen Gitarristen, wie Jimmy Page oder Slash von Guns'n'Roses zum Kultstatus verhalfen.
Weitere Ausgaben von ByteFM Magazin
Playlist
1.
Session Victim / Hyuwee (DJ Koze Remix)
DJ-Kicks / !K7 Records
2.
Dire Straits / Sultans Of Swing
Dire Straits / Mercury Records
3.
Dire Straits / The Man's Too Strong
Brothers In Arms / Mercury Records
4.
Led Zeppelin / D'yer Mak'er
Houses Of The Holy (2014 Remaster) [Disc1:Original Album] / Warner
5.
Les Paul / I'm Forever Blowing Bubbles
The Very Best Of Les Paul And Mary Ford / EMI Records
6.
St. Vincent / Cruel
Strange Mercy / 4AD
7.
Drinks / Leave The Lights On
Hippo Lite / Drag City
8.
Sleater Kinney / The Future Is Here
The Center Won't Hold / Mom + Pop
9.
Marika Hackman / The One
Any Human Friend / Caroline
10.
FKA Twigs / In Time
M3LL155X / Young Turks
11.
Frankie Cosmos / Wannago
Wannago (Single) / Sub Pop
12.
The Supremes / When The Lovelight Starts Shining Through His Eyes
When The Lovelight Starts Shining Through His Eyes (Single) / Motown
13.
The Supremes / Baby Love
Baby Love / Ask Any Girl / Motown
14.
The Supremes / You Can't Hurry Love
You Can't Hurry Love / Put Yourself In My Place / Motown
Stunde 2:
1.
Omni / Sincerely Yours
Sincerely Yours (Single) / Sub Pop
2.
(Sandy) Alex G / Southern Sky
Southern Sky (Single) / Domino
3.
The xx / Crystalised
The xx / Young Turks
4.
Jamie xx / Sleep Sound
In Colour / Young Turks
5.
Blood Orange / Happiness
Angel's Pulse / Domino
6.
Tirzah / Holding On
Devotion / Domino
7.
Ronke / Twil (The Waterfall Is Love)
Twil (The Waterfall Is Love) - Single / Ronke
8.
Aretha Franklin / Don't Play That Song (You Lied)
Spirit In The Dark / Atlantic
9.
Lana Del Rey / Coachella (Woodstock On My Mind)
Lust For Life / Interscope Records
10.
Jimi Hendrix / Star Spangled Banner (Live At Woodstock Festival)
Live At Woodstock / MCA Records
11.
Sly And The Family Stone / Sing A Simple Song (Live At Woodstock)
The Woodstock Experience / Epic
12.
Joni Mitchell / Woodstock (Live In Studio 1970) / Joni Mitchell
13.
Miles Davis / So What
Kind Of Blue (Legacy Edition) / Columbia
14.
Froth / Laurel
Duress / Wichita Recordings
15.
A. Billi Free / Flourish (feat. Angel Bat Dawid)
I Luma / Tokyo Dawn Records