ByteFM Magazin
Diana Ross & The Supremes, Doja Cat, King Krule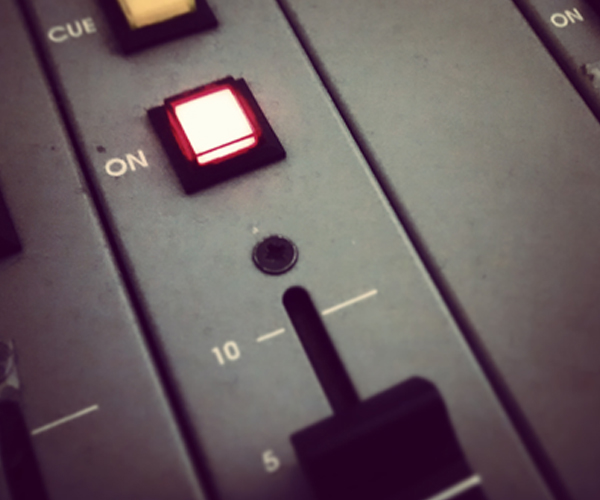 Ausgabe vom 14.01.2020: Diana Ross & The Supremes, Doja Cat, King Krule
Hören
Heute vor genau 50 Jahren hatte die US-amerikanische Sängerin
Diana Ross
ihren letzten Auftritt mit
The Supremes
- einer der erfolgreichsten Bands des Labels Motown Records. The Supremes wurden bereits 1967 umbesetzt und vom Motown Chef Berry Gordy als PR-Schachzug in Diana Ross & The Supremes umbenannt worden, was nicht ohne Folgen für die bandinterne Chemie blieb. Im Magazin hört ihr Musik aus den letzten gemeinsamen Jahren von Diana Ross und The Supremes, bevor sich Ross ihrer Solokarriere widmete.
Brandneue Musik hört ihr heute von
King Krule
und
Doja Cat
. Die neue Single "Harley" der US-amerikanischen Rapperin und Musikerin aus LA ist unser Track des Tages.
Außerdem hat der britische Musiker Archy Marshall alias King Krule gerade ein neues Album angekündigt und mit "(Don't Let the Dragon) Draag On" eine erste Single als Vorgeschmack auf "Man Alive!", den Nachfolger zu "The Ooz" aus 2017 veröffentlicht.
Weitere Ausgaben von ByteFM Magazin
Playlist
1.
Olden Yolk / 240D
Living Theatre / Trouble in Mind

…

2.
Native Harrow / Can't Go On Like This
Happier Now / Loose Music

…

3.
Black Pumas / Black Moon Rising
Black Pumas / Pias

…

4.
Crowd Company / Lowdown
Lowdown (Single) / Vintage League Music

…

5.
Belle And Sebastian / The State I Am In
Tigermilk / Jeepster Recordings Ltd

…

6.
Isobel Campbell / The National Bird Of India
The National Bird Of India / Cooking Vinyl

…

7.
Kit Sebastian / Pangea
Mantra Moderne / Mr Bongo

…

8.
The KutiMangoes / Thorns To Fruit
Afrotropism / Tramp Records

…

9.
Louis Cole / Things
Time / Brainfeeder

…

10.
Deerhunter / What Happens To People?
Why Hasn't Everything Already Disappered? / 4AD

…

11.
Kinderzimmer Productions / Baeng
Todesverachtung To Go / Grönland

…

12.
Ashley Henry / Between The Lines (feat. Keyon Harrold & Sparkz)
Between The Lines (Single) / Sony

…

13.
David Bowie / Can't Help Thinking About Me
I Dig Everything: The 1966 Pye Singles / Sanctuary Records

…

14.
Diana Ross & The Supremes / Someday We'll Be Together
Cream Of The Crop / Motown

…

15.
Lightning Dust / Run Away
Spectre / Western Vinyl

…

16.
The Last Internationale / Mind Ain't Free
Soul On Fire / The Last Internationale

…

17.
Foo Fighters / Big Me
Foo Fighters / Roswell Records

…

18.
Babe Rainbow / Something New
Today / 30th Century Records

…

19.
Michael Kiwanuka / Hero
Hero / Universal

…

20.
The Pitch & Splitter Orchester / Frozen Orchestra (Splitter)
Frozen Orchestra (Splitter) / The Pitch & Splitter Orchester

…

21.
Halma / Advanced Construction
The Ground / Kapitän Platte

…

22.
DJ Shadow / Rocket Fuel (feat. De La Soul)
Rocket Fuel (Single) / Mass Appeal

…

23.
Bleached / Hard to Kill
Don't You Think You've Had Enough / Dead Oceans

…

24.
Doja Cat / Harley
Harley / Doja Cat

…

25.
King Krule / (Don't Let The Dragon) Draag On
(Don't Let The Dragon) Draag On / XL Recordings

…

26.
Dope Lemon / Salt & Pepper
Smooth Big Cat / BMG

…

27.
Beak / Life Goes On
Life Goes On / Invada Records

…

28.
Flying Lotus / More (feat. Anderson .Paak)
Flamagra / Warp Records

…

29.
Caribou / Home
Home (Single) / City Slang

…