ByteFM Magazin
David Bowie, The Bonzo Dog Band & Paul McCartney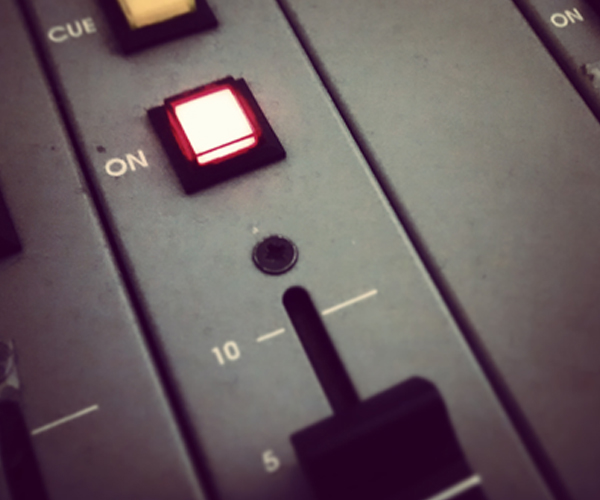 Ausgabe vom 05.03.2020: David Bowie, The Bonzo Dog Band & Paul McCartney
Hören
David Bowie
wurde als Solokünstler bekannt. Seltener beleuchtet wird allerdings seine Vergangenheit in Bands wie The Manish Boys. Eine von zwei Singles der Band feiert heute ihr 55-jähriges Jubiläum.
Viv Stanshall, Gründungsmitglied von The Bonzo Dog Band hat heute seinen 25. Todestag. Ihre Single "I'm The Urban Space Man" erreichte 1968 die britischen Top Five. Produziert wurde die Single von Apollo C. Vermouth. Aber was hat Paul McCartney damit zu tun?
Außerdem: Musik aus unserem aktuellen
Album der Woche
, unser Track des Tages und Songs von
Little Simz
, Noah Slee und
Kazy Lambist
.
Weitere Ausgaben von ByteFM Magazin
Playlist
1.
Kwaku Asante / Molasses
Molasses (Single) / E&M
2.
Michael Kiwanuka / You Ain't The Problem
Kiwanuka / Polydor
3.
Mura Masa / Today (feat. Tirzah)
R.Y.C. / Polydor
4.
David Bowie / Life On Mars
Hunky Dory / Parlophone UK
5.
The Manish Boys / I Pity The Fool
Bowie 1965! / Parlophone UK
6.
Muddy Waters / Mannish Boy
Blue Skies - The Best Of Muddy Waters / Epic
7.
Bonaparte / Warten
Was Mir Passiert / Columbia
8.
Faces On TV / Time After Time
Time After Time (Single) / Radicalis
9.
Noah Slee / Still
Still (Single) / Havelu Records
10.
Kazy Lambist / Annecy
33 000 FT. / Wagram Music / Cinq 7
11.
Caribou / Ravi
Suddenly / City Slang
12.
Little Simz / Boss
Grey Area / Age 101
13.
Princess Nokia / Crazy House
Everything Sucks / Platoon
14.
Young M.A. / OOOUUU
Herstory / M.A Music / 3D
15.
Jpegmafia / Bald!
Bald (Single) / EQT Recordings
16.
Alice Boman / Don't Forget About Me
Dream On / Pias
17.
Bohren & Der Club Gore / Tief Gesunken
Patchouli Blue / [PIAS] Recordings Germany
18.
Ezra Collective / Reason In Disguise (feat. Jorja Smith)
Reason In Disguise (Single) / Enter The Jungle Records
19.
The Antlers / Two
Hospice / Frenchkiss
20.
The Bonzo Dog Band / Cool Britannia
Gorilla / Emi UK
21.
The Bonzo Dog Band / I'm The Urban Spaceman
Tadpoles / Parlophone UK
22.
Joel Sarakula / Coney Island Getaway
Love Club / Légère Recordings
23.
Jerry Paper / Quicksand
Quicksand (Single) / Stones Throw Records
24.
Anna Domino / Everyday I Don't
East and West / Les Disques Du Crepuscule
25.
Torres / Good Grief
Silver Tongue / Merge Records
26.
Khruangbin & Leon Bridges / Texas Sun
Texas Sun (Single) / Dead Oceans/Columbia
27.
Mutter / Früher oder Später
Text und Musik / Clouds Hill
28.
Skinny Pelembe / No Blacks, No Dogs, No Irish
Dreaming Is Dead Now / Brownswood Recordings