ByteFM Magazin David Bowie, Baxter Dury, The Avalanches

(19.03.2020)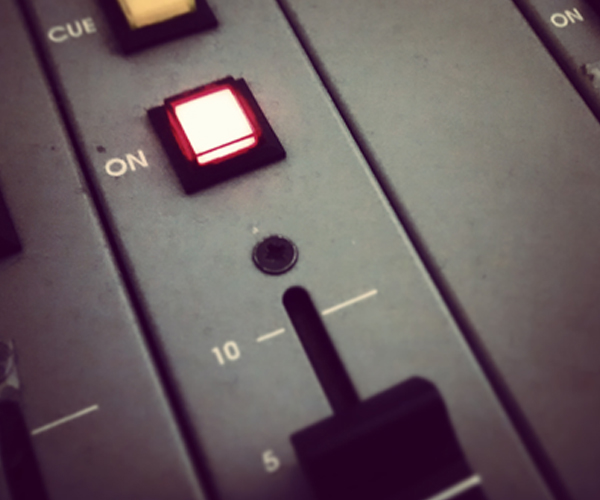 Ausgabe vom 19.03.2020: David Bowie, Baxter Dury, The Avalanches
Was Absagen, Clubschließungen, Selbstisolierung oder Quarantäne wegen Covid-19 für viele Künstler*innen und Kulturschaffende bedeutet ist noch kaum abzusehen...
Unsicherheiten, ob finanziell, planungstechnisch und gesundheitlich sind gerade auf allen Ebenen des Kulturbetriebs gegenwärtig. Im Magazin hört Ihr heute im Telefoninterview Constantin von Twickel, Booker des Hamburger Clubs Nochtspeicher/Nochtwache, stellvertretender Vorstand des Verbands Clubkombinat und Mitglied des Vorstands der Hamburger Clubstiftung. Er gibt eine Insider-Perspektive auf die prekäre Lage der Kulturlandschaft und vor allem auch der Subkultur in der Krise.
Heute vor 50 Jahren heirateten David und Angela Bowie. Weshalb ihre Ehe, die bis 1980 hielt, als Zweckehe angelegt war und welchen Song
David Bowie
ihr widmete, hört Ihr im Magazin.
Brandneue Musik hört ihr heute von unserem Album der Woche von
Baxter Dury
, The Avalanches mit einer neuen Single und unseren Track des Tages "
We No Be Machine
" von Onipa.
Weitere Ausgaben von ByteFM Magazin
Playlist
1.
Jessy Lanza / Lick in Heaven
Lick in Heaven (Single) / Hyperdub
2.
Wargirl / Dancing Gold
Dancing Gold (Single) / Clouds Hill
3.
Say Yes Dog / Deep Space (Radio edit)
Deep Space (Single) / Diskodogs
4.
Mikey Erg / Clueless Or Cruel?
Waxbuilt Castles / Don Giovanni
5.
Mobina Galore / Zoe (It Ripped Me Apart)
Zoe (It Ripped Me Apart) / Gunner Records
6.
Black Belt Eagle Scout / Soft Stud
Mothers Of My Children / Saddle Creek
7.
Cigarettes After Sex / Heavenly
Heavenly / Partisan
8.
Jenny Penkin / Daydream
Him, On The Other Hand / Raw Tapes
9.
Weyes Blood / Something To Believe
Titanic Rising / Sub Pop
10.
Baxter Dury / Daylight
The Night Chancers / PIAS
11.
Ashley Henry / Between The Lines (feat. Keyon Harrold & Sparkz)
Between The Lines (Single) / Sony
12.
Onipa / We No Be Machine
We No Be Machine / Strut Records
13.
The War On Drugs / Brothers / Secretly Canadian
14.
Hand Habits / Pacify
Placeholder / Saddle Creek
Stunde 2:
1.
Jeremie Albino / Hard Time
Hard Time / Cinematic Music Group
2.
The Pack a.d. / Give Up
Give Up / The Pack a.d.
3.
Mother Tongue / Damage
Mother Tongue / Sony
4.
Sarah Jane Scouten / Crossing The Bar
Confessions / Light Organ Records
5.
Dr. John / Getaway
Locked Down / Nonesuch
6.
Altin Gün / Gelin Halayi
Gelin Halayi (Single) / ATO Records
7.
Control Top / One Good Day
One Good Day / Get Better Records
8.
Black Lips / Rumbler
Sing In A World That's Falling Apart / Fire
9.
Gurr / She Says
She Says EP / Gurr Records
10.
David Bowie / The Prettiest Star
Aladdin Sane / Jones / Tintoretto
11.
Crystalmess / Interlude For The Dropouts
Mere Noises / CRYSTALMESS
12.
The Avalanches / Running Red Lights (feat. Rivers Cuomo & Pink Siifu)
Running Red Lights (feat. Rivers Cuomo & Pink Siifu) / Modular Recordings
13.
The Upsetters / What Do You Say?
The Good, The Bad & The Upsetters / Trojan Recordings