ByteFM Magazin The Stranglers - Dave Greenfield, The Specials - Roddy Radiation, Bibio

(05.05.2020)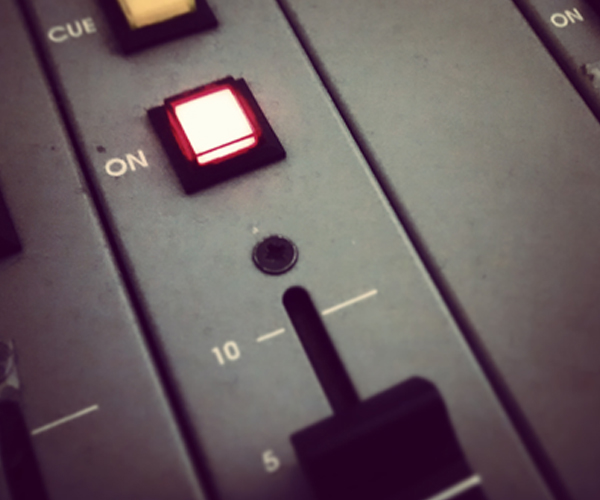 Ausgabe vom 05.05.2020: The Stranglers - Dave Greenfield, The Specials - Roddy Radiation, Bibio
Hören
Dave Greenfield, Sänger und Keyboarder der britischen Punk-/New-Wave-Band
The Stranglers
, ist im Alter von 71 Jahren letzte Woche an einer Infektion mit dem Coronavirus gestorben. Die Stranglers fingen Mitte der 70er Jahre mit Punkrock an und landeten mit Popsongs wie "Golden Brown" Hits.
Greenfield spielte seit 1975 und bis zu seinem Tod bei The Stranglers und hatte als Keyboarder, Sänger und Songwriter ausschlaggebenden Einfluss auf die Musik von The Stranglers. Im Magazin hört ihr zwei einflussreiche und sehr unterschiedliche Singles der Stranglers.
Zum 65. Geburtstag von Roddy Radiation, Leadgitarrist der britischen 2-Tone Ska Veteranen
The Specials
, hört Ihr im Magazin Musik vom Debütalbum von The Specials aus dem Jahr 1979.
Neue Musik hört ihr heute von unserem Album der Woche von
Buscabulla
und neue Singles von
Bibio
, Mira Lu Kovacs und Edith Frost.
Weitere Ausgaben von ByteFM Magazin
Playlist
1.
Girl Ray / Show Me More
Show Me More (Single) / Moshi Moshi
2.
Foxwarren / Everything Apart
Foxwarren / Anti
3.
Jeffrey Lewis / Take It For Granted
Bad Wiring / Don Giovanni Records
4.
Nato Coles & The Blues Diamond Band / Standing On The Corner Alone
Flyover / Don Giovanni Records
5.
Gurr / She Says
She Says EP / Gurr Records
6.
Mira Lu Kovacs / 84
84 / Play Dead Records
7.
Ibibio Sound Machine / Wanna Come Down
Doko Mien / Merge Records
8.
Jerry Paper / Quicksand
Abracadabra / Stones Throw
9.
Bibio / Sleep On The Wing
Sleep On The Wing / Warp
10.
A. Billi Free / Flourish (feat. Angel Bat Dawid)
I Luma / Tokyo Dawn Records
11.
Googoosh / Talagh
40 Golden Hits Of Googoosh / Taraneh Enterprises
12.
Yacht / Downtown Dancing
Chain Tripping / DFA
13.
Edith Frost / Nothing Comes Around
Nothing Comes Around / Drag City
14.
Yo la Tengo / I'll Be Around
Fade / Matador
15.
The Shacks / Wings
Wings (Single) / Big Crown Records
16.
The Stranglers / No More Heroes
No More Heroes / Parlophone
17.
The Stranglers / Golden Brown
La Folie / Parlophone
18.
Wargirl / Dancing Gold
Dancing Gold (Single) / Clouds Hill
19.
Denai Moore / Cascades
Cascades (Single) / Because Music
20.
Damien Jurado / The End Of The Road
What's New, Tomboy? / Mama Boy
21.
M. Ward / Along The Santa Fe Trail
Migration Stories / Anti-
22.
Big Thief / Open Desert
U.F.O.F. / 4AD
23.
Buscabulla / NTE
NTE / Ribbon Music
24.
Kit Sebastian / Pangea
Mantra Moderne / Mr Bongo
25.
Dirty Projectors / Lose Your Love
Lose Your Love / Domino
26.
Sudan Archives / Glorious
Athena / Stones Throw
27.
Die Goldenen Zitronen / Nützliche Katastrophen
More Than A Feeling / Buback
28.
The Hempolics / Play On
Play On (Single) / Zee Zee Records
29.
The Specials / Concrete Jungle
The Specials / Chrysalis
30.
Nina Simone / I Wish I Knew How It Would Feel To Be Free
Silk & Soul / BMG