ByteFM Magazin
Jehnny Beth, David Bowie und Leon Bridges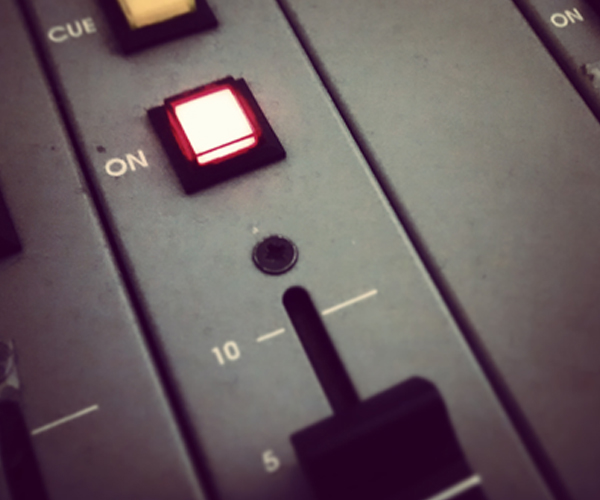 In der Nacht, in der sie von David Bowies Tod erfuhr, machte
Jehnny Beth
kein Auge zu, sondern hörte sich quer durch dessen Diskographie.
David Bowie
starb zwei Tage nach Veröffentlichung seines 25. Albums "Blackstar". Das bewegte die Savages-Sängerin dazu, sich selbst an einer Soloplatte zu versuchen. "
To Love Is To Live
" erscheint diesen Freitag und ist das ByteFM Album der Woche.
Berührt wurde auch
Leon Bridges
, und zwar vom Tode George Floyds und von den anschließenden Protesten gegen Rassismus und Polizeigewalt in den USA. "The death of George Floyd was the straw that broke the camel's back for me. It was the first time I wept for a man I never met", sagt er zur vorzeitigen Veröffentlichung seines Songs "Sweeter" – zu hören ist der im ByteFM Magazin.
Weitere Ausgaben von ByteFM Magazin
Playlist
1.
Jay Som / Tenderness
Anak Ko / Polyvinyl Records

…

2.
The Pointer Sisters / Fire
Energy / Sony Music

…

3.
Marvin Gaye / What's Going On
What's Going On / Tamla/Motown

…

4.
Homeboy Sandman / Personal Ad
Hallways

…

5.
Nina Simone / I Wish I Knew How It Would Feel To Be Free
Silk & Soul / BMG

…

6.
David Bowie / Lazarus
Blackstar / Sony

…

7.
Jehnny Beth / Heroine
To Love Is To Live / Caroline

…

8.
N.W.A. / Panic Zone
N.W.A. And The Posse / Priority Records

…

9.
Jessy Lanza / Lick in Heaven
Lick in Heaven (Single) / Hyperdub

…

10.
Wilson Phillips / Hold On
Wilson Phillips / Capitol Records

…

11.
Beach Boys / God Only Knows
Pet Sounds / Capitol Records

…

12.
The Defectors / Baby Gimme Love
Baby Gimme Love / E.S.P. Recordings

…

13.
Bad Hammer / Mystified
Mystified / Doom Chakra Tapes

…

14.
Run The Jewels / JU$T (feat. Pharrell Williams & Zack de la Rocha)
RTJ 4 / BMG

…

15.
Neneh Cherry / Buffalo Stance
Raw Like Sushi / Virgin Records

…

16.
T. Rex / Cosmic Dancer
Electric Warrior / Universal International Music

…

17.
The Beatles / While My Guitar Gently Weeps
White Album / Apple Corps

…

18.
Gabriel Garzón-Montano / Someone
Someone / Jagjaguwar

…

19.
The Soft Pink Truth / We
Shall We Go On Sinning So That Grace May Increase? / Thrill Jockey

…

20.
Kindness / Cry Everything
Cry Everything (Single) / Female Energy

…

21.
Deema / Rat Race
Chew Your Food / Different Recordings

…

22.
Jettes / Traces
Hockey Smile EP / Jettes

…

23.
Andreya Casablanca / Talk About It
Talk About It / Doris Records

…

24.
Discovery Zone / Remote Control
Remote Control / Mansions And Millions

…

25.
Leon Bridges / Sweeter (feat. Terrace Martin)
Sweeter / LisaSawyer63 / Columbia

…

26.
Juicy J / Hella Fuckin' Trauma
Hella Fuckin' Trauma / Trippy Music

…

27.
Skinny Pelembe / No Blacks, No Dogs, No Irish
Dreaming Is Dead Now / Brownswood Recordings

…