ByteFM Magazin
The Soft Boys - Underwater Moonlight, Phyllis Hyman, Bill Callahan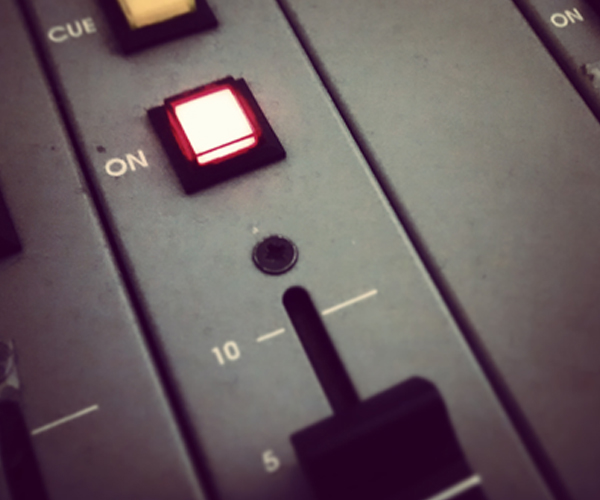 Ausgabe vom 30.06.2020: The Soft Boys - Underwater Moonlight, Phyllis Hyman, Bill Callahan
Hören
Heute vor 25 Jahren ist die US-amerikanische R&B- und Soul-Sängerin Phyllis Hyman gestorben. Sie wurde in den späten 70er-Jahren in der Musikszene der Upper West Side von Manhattan bekannt. Im Magazin hört Ihr eine ihrer ersten funkigen Singles aus dem Jahr 1976.
Vor 40 Jahren, im Sommer 1980, ist "Underwater Moonlight", das zweite Album der britischen Band The Soft Boys erschienen. Die Band um Gitarrist
Robyn Hitchcock
gründete sich 1976 in Cambridge und spielte sich zwischen Postpunk und Wave, spätestens mit ihrem zweiten Album "Underwater Moonlight" in die sogenannte Neo-Psychedelia-Szene rein. Ihr zweites Album sollte aber vorerst auch ihr letztes sein. 1980 lösten sich The Soft Boys auf und fanden erst 2001 zu einer kurzen Jubiläumsreunion wieder zusammen. Gitarrist Kimberley Rew hatte in der Zwischenzeit Mitte der 1980er mit Katrina And The Waves und dem von ihm geschriebenen Hit "Walking On Sunshine" dann den kommerziellen Erfolg, der The Soft Boys verwehrt blieb. Wenn auch kommerziell wenig erfolgreich, "Underwater Moonlight" gilt vielen als Klassiker.
Neue Musik hört Ihr heute von unserem Album der Woche von
Keleketla!
, dem kalifornischen Trio L.A. Witch und
Bill Callahan
.
Weitere Ausgaben von ByteFM Magazin
Playlist
1.
Forest Law / New Thought New Eyes
New Thought New Eyes (Single) / Brownswood
2.
Jessie Ware / What's Your Pleasure
What's Your Pleasure / Universal
3.
Dream Wife / Temporary
Temporary / Lucky Number Music
4.
Stephen Malkmus / Come Get Me
Groove Denied / Domino
5.
Bill Callahan / Pigeons
Pigeons / Drag City
6.
Everything Is Recorded / 10:51 PM / The Night (feat. Berwyn & Maria Somerville)
10:51 / The Night (Single) / XL Recordings
7.
Uebertribe / Shake
Brand New U / Legere Recordings
8.
Run The Jewels / Ooh La La
Ohh La La (Single) / BMG
9.
Jessy Lanza / Lick in Heaven
Lick in Heaven (Single) / Hyperdub
10.
Phyllis Hyman / Do Me
Phyllis Hyman / Sony
11.
Teebs / Black Dove (feat. Sudan Archives)
Anicca / Brainfeeder
12.
Flying Lotus / More (feat. Anderson .Paak)
Flamagra / Warp Records
13.
Devendra Banhart / Let's See
Let's See / Nonesuch
14.
The Orielles / Space Samba (Disco Volador Theme)
Disco Volador / Heavenly Recordings
Stunde 2:
1.
The Hempolics / Play On
Play On / Zee Zee Records
2.
Ibibio Sound Machine / Wanna Come Down
Doko Mien / Merge Records
3.
L.A. Witch / I Wanna Lose
I Wanna Lose / Suicide Squeeze
4.
Wargirl / Dancing Gold
Dancing Gold (Single) / Clouds Hill
5.
The Soft Boys / Underwater Moonlight
Underwater Moonlight / Robyn Hitchcock
6.
Tom Misch & Yussef Dayes / Nightrider (feat. Freddie Gibbs)
What Kinda Music / Beyond The Groove / Blue Note
7.
Sun Kil Moon / Lemon Balm
Lemon Balm / Caldo Verde
8.
Quantic presenta Flowering Inferno / Cumbia Sobre el Mar
Dog with A Rope / Tru Thoughts
9.
Sampa The Great / Summer (feat. Steam Down)
The Return / Ninja Tune
10.
Keleketla! / 5+1
Keleketla! / Ahead Of Our Time
11.
Whitney / Giving Up
Giving Up (Single) / Secretly Canadian
12.
Odd Couple / Fahr Ich In Den Urlaub Rein
Universum Duo / Geld Records
13.
Buscabulla / NTE
Regresa / Ribbon Music