ByteFM Magazin
Pet Shop Boys, Boy Pablo & Jettes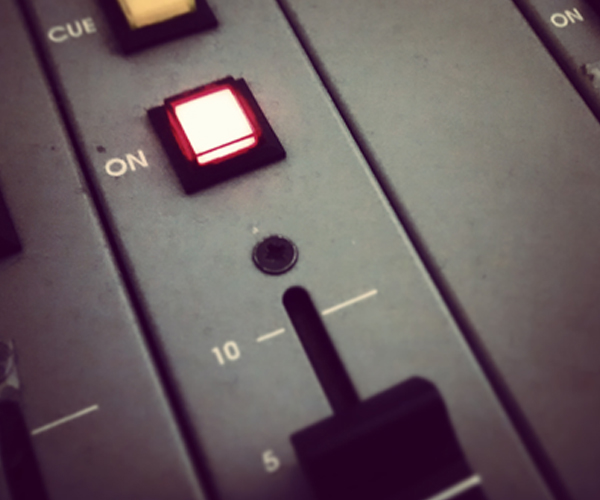 Heute mit Musik zum 30. Todestag von Trouble T-Roy. 1990 ist er bei einem Auftritt mit Heavy D & The Boyz von der Bühne gestürzt und an seinen Verletzungen gestorben.
Noch mehr Rap gibt es von
Boogie Down Productions
und KRS-One zum Jubiläum des Albums "Edutainment", das vor 30 Jahren erschienen ist.
Außerdem gibt es natürlich Musik von unserem aktuellen Album der Woche "Unfollow The Rules" von
Rufus Wainwright
und neue Singles von Dana Gavanski, Ethan P. Flynn,
Gabriel Garzón-Montano
und Beabadoobee.
Weitere Ausgaben von ByteFM Magazin
Playlist
1.
Ashley Henry / Between The Lines (feat. Keyon Harrold & Sparkz)
Between The Lines (Single) / Sony

…

2.
Pet Shop Boys / Dreamland (feat. Years & Years)
Hotspot / X2 Recordings

…

3.
Boy Pablo / JD's song (B-Side)
Honey (Single) / 777 MUSIC

…

4.
Shopping / Initiative
All Or Nothing / Fat Cat

…

5.
James Brown / Get Up (I Feel Like Being) A Sex Machine
The Godfather: The Very Best Of James Brown / Universal Music

…

6.
Heavy D & The Boyz / Big Tyme
Big Tyme / Geffen Records

…

7.
Heavy D & The Boyz / Now That We Found Love feat. Aaron Hall
Peaceful Journey / MCA Records

…

8.
Gurr / She Says
She Says EP / Gurr Records

…

9.
Jettes / Team
Team (Single) / Duchess Box Records

…

10.
Jah Wobble / Dim Sum (feat. GZ Tian)
Dim Sum (Single) / Jah Wobble

…

11.
Rufus Wainwright / You Ain't Big
Unfollow The Rules / Warner

…

12.
Blake Mills / Never Forever
Mutable Set / Verve

…

13.
Joe Pernice / That's How I Got To Memphis
It Feels So Good When I Stop (Novel Soundtrack) / Ashmont

…

14.
Iogi / Delicate Creature
The Ceiling / Raw Tapes

…

Stunde 2:
1.
Greg Foat / Yonaguni
Symphonie Pacifique / Strut Records

…

2.
We Don't Suck, We Blow! / Unten? / Oben?
Trocken / Jazzlab

…

3.
Boogie Down Productions / Ya Know The Rules
Edutainment / Zomba Recording

…

4.
KRS-One / Sound Of Da Police
Return Of The Boom Bap / Zomba Recording

…

5.
Whitney / Hammond Song
Hammond Song (Single) / Secretly Canadian

…

6.
Dana Gavanski / At Last I Am Free
At Last I Am Free (Single) / Full Time Hobby

…

7.
Ethan P. Flynn / Everybody's Dying to Meet You (Radio Edit)
Everybody's Dying to Meet You (Single) / Young Turks

…

8.
Gabriel Garzón-Montano / Agüita
Agüita (Single) / Jagjaguwar

…

9.
Beabadoobee / Care
Care (Single) / Dirty Hit

…

10.
Eddie Gale / A Understanding
Eddie Gale's Ghetto Music / Blue Note Records

…

11.
Sophie Hunger / Everything Is Good
Everything Is Good (Single) / Supermoon

…

12.
Talk Talk / After the Flood
Laughing Stock / Polydor

…