ByteFM Magazin The Runaways, Fehler Kuti & Catt

(05.08.2020)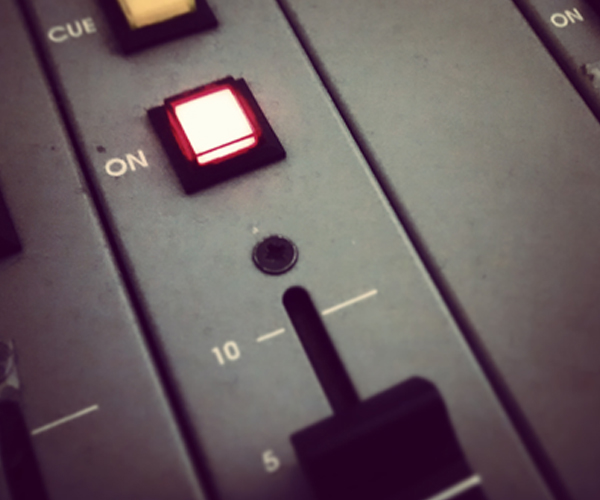 Ausgabe vom 05.08.2020: The Runaways, Fehler Kuti & Catt
Hören
The Runaways gründeten sich heute vor 45 Jahren. Wie die Band um Joan Jett zusammengekommen ist und warum sie, nach einer relativ kurzen Bandgeschichte, schon bald wieder auseinander ging, das hört Ihr in diesem ByteFM Magazin.
Heute vor 25 Jahren fand außerdem das Erste aus einer Reihe von zehn ausverkauften Arena-Konzerten von Take That in Manchester statt. Das Besondere daran: nur ungefähr zwei Wochen zuvor ist Robbie Williams aus der Boyband ausgestiegen. Musik gibt es dabei vom letzten Album der Band vor ihrer zwischenzeitigen Auflösung und vom Solodebüt von Robbie Williams.
Außerdem: Musik vom Album "Penthouse" von Luna, der Band um Dean Wareham, der zuvor mit Galaxie 500 bekannt geworden war, vom Album "Signed Sealed And Delivered" von
Stevie Wonder
, sowie von unserem aktuellen Album der Woche "Shaman!" von
Idris Ackamoor & The Pyramids
.
Weitere Ausgaben von ByteFM Magazin
Playlist
1.
Phools / Part Of You
Part Of You / Phools
2.
The Go! Team / Cookie Scene
Cookie Scene (Single) / Memphis Industries
3.
Stevie Wonder / Signed, Sealed, Delivered (I'm Yours)
Signed, Sealed & Delivered / Motown Records
4.
Sola Rosa / Shine On (feat. Thandi Phoenix)
Shine On (Single)
5.
Catt / Willow Tree
Willow Tree (Single) / Listenrecords
6.
The Runaways / Cherry Bombs
The Runaways / Mercury Records
7.
The Runaways / Queens Of Noise
Queens Of Noise / Cherry Red
8.
Joan Jett & The Blackhearts / I Love Rock 'N Roll
I Love Rock 'N Roll (Expanded Edition) / Blackheart Records
9.
Luna / Lost In Space
Penthouse / Elektra
10.
Fehler Kuti / Stranger Thunderbird
Schland Is The Place For Me / Alien Transistor
11.
Hollie Cook / Sweet Like Chocolate
Sweet Like Chocolate (Single) / Merge
12.
Dexter / Pulse
Diggin' Sonoton / Sonoton Music
13.
Noah Slee / Still
Still (Single) / Havelu Records
14.
Stevie Wonder / We Can Work It Out
Signed, Sealed & Delivered / Motown Records
15.
Keleketla / International Love Affair
International Love Affair (Single) / Ahead Of Our Time
Stunde 2:
1.
Idris Ackamoor & The Pyramids / When Will I See You Again?
Shaman! / Strut
2.
Greg Foat / Island Life
Symphonie Pacifique / Strut
3.
Nils Wülker / Hidden Intentions
Hidden Intentions (Single) / WM Germany
4.
Luna / Chinatown
Penthouse / Elektra
5.
Kelly Lee Owens / Corner Of My Sky (feat. John Cale)
Corner Of My Sky (Single) / Smalltown Supersound
6.
Sébastien Tellier / Hazy Feelings
Domesticated / Record Makers
7.
NiNE8 / 079Eight
079Eight / Nine8
8.
Haiyti / Toulouse
Sui Sui / Haiyti
9.
Fontaines D.C. / Televised Mind
A Hero's Death / Pias
10.
Luna / Bonnie And Clyde - Clyde Barrow Version
Penthouse / Elektra
11.
Derya Yildirim & Grup Simsek / Deniz Dalgasiz Olmaz
Deniz Dalgasiz Olmaz (Single) / Les Disques Bongo Joe
Stunde 3:
1.
Gary Olson / Afternoon Into Evening
Gary Olson / Tapete
2.
Take That / Back For Good
Nobody Else / RCA
3.
Robbie Williams / Let Me Entertain You
Life Thru A Lens / Chrysalis UK
4.
Stevie Wonder / Never Had A Dream Come True
Signed, Sealed & Delivered / Motown Records
5.
Suff Daddy / Club Bob Needed More Sex Drugs
Probably Broccoli / Club Bob Needed More Sex Drugs (Single) / Jakarta Records
6.
Darkstar / Jam
Civic Jams / Warp
7.
645AR / Sum Bout U (feat. FKA Twigs)
Sum Bout U (Single) / Columbia
8.
Greentea Peng / Hu Man
Hu Man (Single) / AMF Records
9.
Die Sterne / Der Sommer in die Stadt wird fahren
Die Sterne / PIAS
10.
Pro Tools / Q.two
11.
Idris Ackamoor & The Pyramids / Tango Of Love
Shaman! / Strut
12.
Art Feynman / Can't Stand It
Blast Off Through the Wicker / Western Vinyl
13.
Girls Of The Internet / Still (Lalou Remix)
Still / Drab Queen