ByteFM Magazin
Fat Joe, Johnny Nash & Nubya Garcia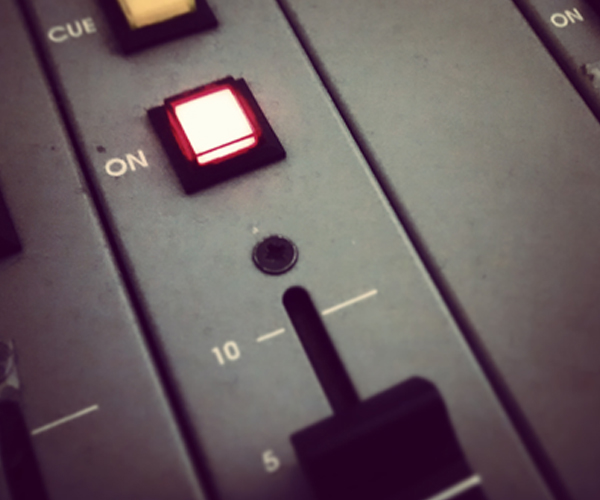 Eine ganze Menge Geburtstage gibt es heute im ByteFM Magazin zu feiern: Johnny Nash, der mit "I Can See Clearly Now" einen großen Hit hatte, wird heute 80 Jahre alt. Ian Gillan, Sänger bei
Deep Purple
und seiner eigenen Ian Gillan Band, wird 75 Jahre alt. MC Eric von Technotronic ("Pump Up The Jam!") kommt auf ein halbes Jahrhundert, genau das Gleiche gilt auch für den Rapper Fat Joe und für das Album "Close To You" von The Carpenters.
Jede Menge Jubiläen gibt es also zu hören. Allerdings bleiben wir in dieser Sendung nicht nur in der Vergangenheit: aktuelle Musik gibt es von unserem Album der Woche "Source" von
Nubya Garcia
und unter anderem auch von
Arlo Parks
und Crack Ignaz.
Weitere Ausgaben von ByteFM Magazin
Playlist
1.
TrueMendous / That Don't Mean
That Don't Mean (Single) / True Focus Records

…

2.
Golf / Angst vor der Liebe
Rave On / Staatsakt

…

3.
Tom Misch & Yussef Dayes / Tidal Wave
What Kinda Music / Caroline

…

4.
Nubya Garcia / Pace
Source / Concord Records

…

5.
Joe Armon-Jones / Icy Roads (Stacked)
Turn To Clear View / Brownswood Recordings

…

6.
Portico Quartet / A Luminous Beam
Art In The Age Of Automation / Gondwana Records

…

7.
Shura / Religion (U Can Lay Your Hands On Me)
Forevher / Secretly Canadian

…

8.
Catt / Willow Tree
Willow Tree (Single) / Listen Records

…

9.
Noraa / Perfect Stranger
Mixed Feelings / Elektra

…

10.
Dendemann / Keine Parolen
Da Nich Für! / Paroli Beats

…

11.
Fat Joe / What's Luv? (feat. Ja-Rule & Ashanti)
Jealous Ones Still Envy (J.O.S.E.) / RT Industries

…

12.
Fat Joe / All The Way Up (Remix) (feat. Remy Ma, Jay-Z, French Montana & InfaRed)
All The Way Up (Remix) (Single) / RNG

…

Stunde 2:
1.
Open Mike Eagle / Bucciarati (feat. Kari Faux)
Bucciarati (Single) / Auto Reverse

…

2.
Hollie Cook / Sweet Like Chocolate
Sweet Like Chocolate (Single) / Merge

…

3.
Johnny Nash / A Teenager Sings The Blues
A Teenager Sings The Blues (Single) / A. IM Media

…

4.
Johnny Nash / I Can See Clearly Now
I Can See Clearly Now / Sony

…

5.
The Temptations / Papa Was A Rollin' Stone
The Real Thing / Motown

…

6.
Lee Fields & The Expressions / The One Who's Hurting Is You
The One Who's Hurting Is You (Single) / Big Crown Records

…

7.
The Carpenters / (They Long To Be) Close To You
Close To You / A&M/Polydor

…

8.
Aretha Franklin / I Say A Little Prayer
A Little Prayer / Rhino Atlantic

…

9.
The Carpenters / We've Only Just Begun
Close To You / A&M/Polydor

…

10.
Chilly Gonzales / Be Natural
Solo Piano III / Gentle Threat

…

11.
Christiane Rösinger / Joy Of Ageing
Lieder ohne Leiden / Staatsakt

…

12.
Technotronic / Pump Up The Jam
Pump Up The Jam / Universal Music

…

13.
Galcher Lustwerk / Cig Angel
Information / Ghostly International

…

14.
Akua Naru / The Backflip

…

Stunde 3:
1.
Sa-Roc / Goddess Gang
Goddess Gang (Single) / Rhymesayers Entertainment

…

2.
Jorja Smith / By Any Means
By Any Means (Single) / Famm

…

3.
Deep Purple / Speed King
Deep Purple In Rock / Parlophone

…

4.
Deep Purple / Child In Time
Deep Purple In Rock / Parlophone

…

5.
Blue Mink / Melting Pot
Melting Pot (Single) / Sanctuary Records

…

6.
Cliff Richard / High And Dry
Established 1958 / Parlophone Records

…

7.
The Carpenters / Help
Close To You / A&M/Polydor

…

8.
Arlo Parks / Hurt
Hurt (Single) / Transgressive Records

…

9.
Sea & Air / Do Animals Cry? (Album Version)
Do Animals Cry? EP / Motor

…

10.
Sneaks / Mars In Virgo
Mars In Virgo (Single) / Merge Records

…

11.
Sneaks / Holy Cow Never Saw A Girl Like Her
Highway Hypnosis / Merge Records

…

12.
Joel Sarakula / Coney Island Getaway
Love Club / Légère Recordings

…

13.
Crack Ignaz / Ähä
Sturm Und Drang / Crack Ignaz

…

14.
Zapp / More Bounce To The Ounce
Zapp / Warner Records

…