ByteFM Magazin
Van Morrison, Nneka & Queen Latifah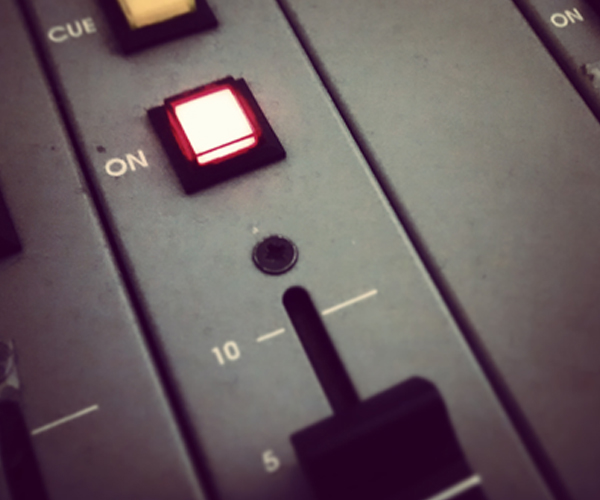 Helge Schneider ist gestern 65 Jahre alt geworden. Er ist Komiker, Musiker, Regisseur, Schauspieler, vieles mehr und vor allem Jazz-Liebhaber.
Das Gleiche gilt für Wilton Felder. Warum sonst war der Saxofonist Teil von The Jazz Crusaders, die sich später in The Crusaders umbenannten? Mit seinem Saxofonspiel hat er nicht nur deren Musik bereichert, sondern auch den Grundstein für einen der bekanntesten Songs der Rapperin
Queen Latifah
gelegt: "U.N.I.T.Y".
Außerdem: aktuelle Neuerscheinungen von
Jordan Rakei
,
Noga Erez
, Dawes und natürlich von
Angel Olsen
, deren neues Album "Whole New Mess" unser aktuelles Album der Woche ist.
Weitere Ausgaben von ByteFM Magazin
Playlist
1.
Caribou / Never Come Back
Never Come Back (Single) / Merge

…

2.
Helge Schneider / Heute hab ich gute Laune
Mama / Roof Music

…

3.
Helge&Hardcore / Sunny
Jazz / Roof Music

…

4.
Lettuce / Checker Wrecker (feat. Jungle Boogie & Big Tony)
Resonate / Round Hill Records

…

5.
The Mamas & The Papas / Mississippi
The Collection / Castle Communications

…

6.
John Philips / Topanga Canyon
The Wolfking Of L.A. / Yellow Label

…

7.
Phools / Part Of You
Part Of You / Phools

…

8.
Martyn Heyne / Dancing On A Landfill
Dancing On A Landfill (Single) / Tonal Institute

…

9.
Eko Roosevelt / Tondoho Mba
Straight from the Decks (Guts Finest Selection from His Famous DJ Sets) / Pura Vida Sounds

…

10.
Daniel Lemma & Hot This Year Band / Still Water
Common Ground / Dextra Music

…

11.
Jordan Rakei / Wind Parade
Blue Note Re:imagined / Universal Music

…

12.
The Crusaders / Street Life
Street Life / Verve

…

Stunde 2:
1.
Queen Latifah / U.N.I.T.Y.
Black Reign / Motown

…

2.
Nneka / Lucifer (No Doubt)
Soul Is Heavy / Four Music

…

3.
Jah Wobble / Dim Sum (feat. GZ Tian)
Dim Sum (Single) / Jah Wobble

…

4.
Kwaku Asante / Molasses
Molasses (Single) / E&M

…

5.
The Weeknd / Blinding Lights
After Hours / Republic

…

6.
The Velvet Underground / Venus In Furs
The Velvet Underground & Nico / Polydor

…

7.
Kelly Lee Owens / Corner Of My Sky
Inner Song / Smalltown Supersound

…

8.
Gary Numan / We Are Glass
Telekon / Beggars Banquet

…

9.
Machinedrum / Kane Train (feat. Freddie Gibbs)
Kane Train / Ur2yung (Single) / Ninja Tune

…

10.
Gary Numan / I Die: You Die
Telekon / Beggars Banquet

…

11.
Angel Olsen / Whole New Mess
Whole New Mess / Jagjaguwar

…

12.
Alice Boman / Don't Forget About Me
Dream On / Pias

…

13.
Angel Olsen / (New Love) Cassette
Whole New Mess / Jagjaguwar

…

Stunde 3:
1.
Arlo Parks / Hurt
Hurt (Single) / Transgressive Records

…

2.
Julia Jacklin / Pressure To Party
Crushing / Pias

…

3.
Jay Rock, Kendrick Lamar, Future & James Blake / King's Dead
Black Panther: The Album / Top Dawg Entertainment

…

4.
Patti Smith / Gloria: In Excelsis Deo
Horses / Arista Records

…

5.
Van Morrison / Tupelo Honey
Tupelo Honey / Polydor

…

6.
Edgar Wasser / Wacht auf!!!!!!!!
Wacht auf!!!!!!!! (Single) / Etka Vassa

…

7.
Megaloh / Hotbox
Hotbox / Vertigo Berlin

…

8.
Sophie Hunger / Everything Is Good
Everything Is Good (Single) / Caroline International

…

9.
Derya Yildirim & Grup Simsek / Oy Oy Emine
Oy Oy Emine (Single) / Bongo Joe

…

10.
Michael Tiefenbacher,Tobias Vedovelli / Michael Tiefenbacher,Tobias Vedovelli - Q.two

…

11.
Kruder & Dorfmeister / Johnson
Johnson (Single) / G-Stone Recordings

…

12.
Sascha Funke / Atze
Kompakt: Total 20 / Kompakt

…