ByteFM Magazin
America, The Wrecking Crew & Floating Room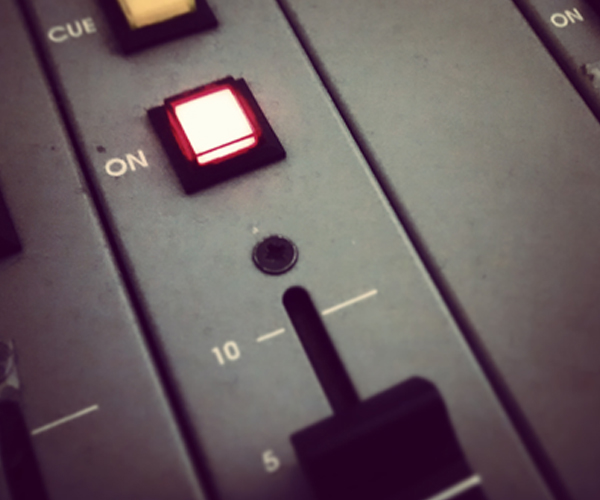 Dan Peek, der Sänger und Gitarrist der Band
America
, wäre gestern 70 Jahre alt geworden. Die US-amerikanische Band verkörpert mit ihren sanften Melodien und süßen Harmonien den Sound des Soft-Rock der 70er-Jahre und stieß 1972 mit "A Horse With No Name" Neil Youngs "Heart Of Gold" vom Platz 1 der US-Charts.
Gestern jährte sich auch der Todestag von Ray Pohlman. Er gilt als der erste E-Bassist in den Studios von Los Angeles. Als Mitglied der Wrecking Crew (engl. für "Abriss-Truppe") unter der Leitung des einflussreichen Produzenten
Phil Spector
agierte er im Hintergrund von Größen wie
The Beach Boys
, The Ronettes oder
Cher
und war mitverantwortlich für viele Erfolgshits der 60er-Jahre.
Das und neue Musik von Floating Room aus Portland sind heute unter anderem Thema im ByteFM Magazin.
Weitere Ausgaben von ByteFM Magazin
Playlist
1.
Klaus Johann Grobe / Downtown
Downtown (Single) / Klaus Johann Grobe

…

2.
Koffee / Lockdown
Lockdown / Promised Land Recordings

…

3.
King Crule / Cellular
Man Alive! / XL Recordings

…

4.
Oneohtrix Point Never / Long Road Home
Magic Oneohtrix Point Never / Warp Records

…

5.
Toro Y Moi / Ordinary Pleasure
Outer Peace / Carpark

…

6.
Locate S,1 / Personalia
Personalia / Captured Tracks

…

7.
Buzzy Lee / What Has A Man Done
Spoiled Love / Future Classic

…

8.
Lanterns On The Lake / The Realist
The Realist / Bella Union

…

9.
Freundeskreis / Das Prinzip Hoffnung
FK 10 / Nesola

…

10.
Kwaku Asante / Molasses
Molasses (Single) / E&M

…

11.
Arlo Parks / Green Eyes
Green Eyes / PIAS

…

12.
Ray West, OC / Just Cause
Ray's Café - The After Hours EP / Red Apples 45

…

13.
America / Here
America / Warner Music Group

…

14.
America / A Horse With No Name
America / Warner Music Group

…

15.
Allah-Las / In The Air
Lahs / Mexican Summer

…

16.
International Music / Metallmädchen
Die besten Jahre / Staatsakt

…

17.
Forest Law / New Thoughts New Eyes
New Thoughts New Eyes / Brownswood

…

18.
Sylvan Esso / Ring
Free Love / Loma Vista Recordings

…

19.
Aksak Maboul / Un Caïd
Figures / Crammed Discs

…

20.
Paul Grant, Amy Ahn / Waves
Waves / DeepMatter Records

…

21.
Ice Cube / Horny Lil' Devil
Death Certificate / Priority Records

…

22.
James Brown & The Famous Flames / Please, Please, Please
Please, Please, Please (Single) / Federal Records

…

23.
Freddy King / Full Time Love
She's The One/Full Time Love / Federal Records

…

24.
Palace / Flesh To The Fallen
Someday, Somewhere / Fiction Records

…

25.
Garcia Peoples / Wasted Time
Nightcap at Wits' End / Beyond Beyond Is Beyond

…

26.
The Ronettes / Be My Baby
Be My Baby: The Very Best Of The Ronettes / Phil Spector Records

…

27.
Cher / Gypsies, Tramps, And Thieves
Gypsies, Tramps, And Thieves / Geffen Records

…

28.
Big Audio Dynamite / Kool Aid
Kool Aid / CBS

…

29.
The Clash / The Magnificent Seven
Sandinista! / Sony

…

30.
Ricky / Escape Artist
Palm Trees / Self-Released

…

31.
Helado Negro / Two Lucky
This Is How You Smile / RVNG

…

32.
Bonaparte, Acid Pauli / Not Today
Bonaparte, Acid Pauli / Self-Released

…

33.
Floating Room / Freakshow
Tired And True / Self-Released

…

34.
Flying Lotus / More (feat. Anderson .Paak)
Flamagra / Warp Records

…

35.
The Souther-Hillman-Furay Band / Fallin' In Love
The Souther-Hillman-Furay Band / Elektra

…

36.
Faith Evans / Fallin' In Love
Faith / Bad Boy Records

…

37.
IAMDDB / Scare You
Care Package / Union IV Recordings

…

38.
Skinshape / Afande (feat. Idd Aziz)
Afande (Single) / Lewis Recordings

…

39.
Martyn Heyne / Dancing On A Landfill
Open Lines / Martyn Heyne

…

40.
Daniel Ögren / Tornehamn
Brev Från Leksand / Pomperipossa Records

…

41.
Georgia Ann Muldrow / Blam
Overload / Brainfeeder

…

42.
Novaa / Universe Lullaby
The Futurist / Novalty

…

43.
Keleketla! / International Love Affair
International Love Affair (Single) / Ahead Of Our Time

…