ByteFM Magazin
Vanilla Fudge, The Yardbirds & The Ides Of March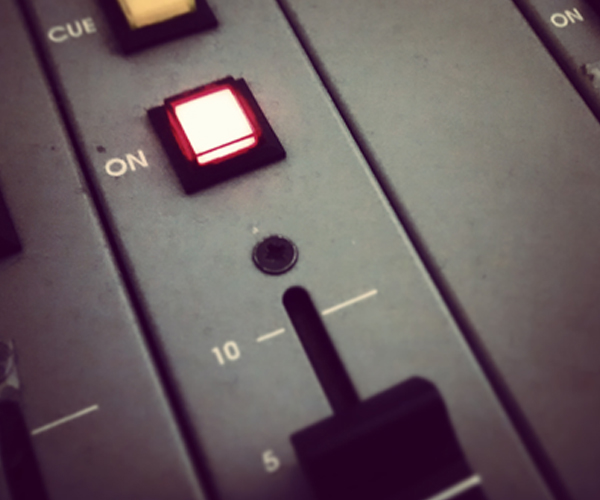 Heute unter anderem mit Musik zum 75. Geburtstag von Chris Dreja, Gründungsmitglied der Band The Yardbirds. Das Erreichen des gleichen Alters feiert heute auch Vince Martell, der als Gitarrist von Vanilla Fudge bekannt wurde.
Außerdem hört Ihr Musik von "That's The Way It Is" von
Elvis Presley
, seinem zwölften Studioalbum, das heute vor 50 Jahren erschienen ist, von unserem aktuellen Album der Woche "All" von
Urlaub in Polen
und neue Musik von
Rico Nasty
, Castillo und
Symba
.
Weitere Ausgaben von ByteFM Magazin
Playlist
1.
Sophia Kennedy / Orange Tic Tac
Orange Tic Tac (Single) / City Slang

…

2.
Castillo / Freddie
Freddie (Single) / MachenMachenMachen!

…

3.
Seba Kaapstad / Konke
Konke (Single) / Mello Music Group

…

4.
Georgia Anne Muldrow / Overload
Overload / Brainfeeder

…

5.
Benny Sings / Passionfruit
Passionfruit (Single) / Stones Throw Records

…

6.
Die Sterne / Der Sommer in die Stadt wird fahren
Die Sterne / PIAS

…

7.
Carnival Youth / Never Have Enough
No Clouds Allowed / Popup

…

8.
C'est Karma / Industrial Salt
Industrial Salt (Single) / Radicalis

…

9.
The Yardbirds / For Your Love
For Your Love / Charly Acquisitions

…

10.
Unit 4 + 2 / Concrete And Clay
Rushmore / Island Records

…

11.
Mildlife / Vapour
Automatic / Heavenly Recordings

…

12.
Mint Mind / Alcoholicity
Thoughtsicles / The Upper Room

…

13.
Natasha Koodrasev / Women Break Out
Brazen Hussies / Chapter Music

…

14.
Celeste / Coco Blood
Compilation 1.1 / Universal Music

…

15.
The Ides Of March / Vehicle
Vehicle / Warner Records

…

Stunde 2:
1.
Erykah Badu / ... & On
Mama's Gun / Motown Records

…

2.
Meshell Ndegeocello / I'm Diggin' You - Like An Old Soul Record
Plantation Lullabies / Maverick Recording Company

…

3.
Fontaines D.C. / Televised Mind
A Hero's Death / Pias

…

4.
Die Regierung / Tiefe Tiefe Liebe
Tiefe Tiefe Liebe (Single) / Staatsakt

…

5.
Golf / Angst vor der Liebe
Rave On / Staatsakt

…

6.
Rico Nasty / OHFR?
OHFR? (Single) / Sugar Trap / Atlantic

…

7.
Róisín Murphy / Incapable
Róisín Machine / Mickey Murphy's Daughter

…

8.
Thurston Moore / Blood Never Lies
Demolished Thoughts / Matador/Beggars Group

…

9.
Urlaub In Polen / T.H.D.T
All / Tapete

…

10.
Myles Sanko / Rainbow In Your Cloud
Rainbow In Your Cloud (Single) / Légère Recordings

…

11.
Symba / Battlefield Freestyle
Battlefield Freestyle (Single) / Columbia

…

12.
The Dance / Do Yourself A Favor
Soul Force / Statik

…

13.
Vanilla Fudge / You Keep Me Hangin' On
Vanilla Fudge / Atco Records

…

14.
Steve Miller Band / The Joker
The Joker / Capitol Records

…

Stunde 3:
1.
Yvon / See Der Tränen
Im Kreis Der Liebe / A Sexy Records

…

2.
Phoebe Bridgers / Kyoto (Copycat Killer Version)
Kyoto (Copycat Killer Version) (Single) / Dead Oceans

…

3.
Ilgen-Nur / Easy Way Out
Power Nap / Power Nap Records

…

4.
Neuzeitliche Bodenbeläge / Gelb's Groove
Gelb's Groove (Single) / Bureau B

…

5.
Thundercat / Black Qualls (feat. Steve Lacy + Steve Arrington)
Black Qualls (Single) / Brainfeeder

…

6.
Elvis Presley / Patch It Up
That's The Way It Is / Sony Music

…

7.
Son Little / That's The Way
Aloha / Anti-

…

8.
Elvis Presley / You Don't Have To Say You Love Me
That's The Way It Is / Sony Music

…

9.
Dua Lipa / Levitating
Future Nostalgia / Universal Music

…

10.
Kylie Minogue / Miss A Thing
Disco / BMG

…

11.
Tom Misch & Yussef Dayes / Nightrider (feat. Freddie Gibbs)
What Kinda Music / Beyond The Groove / Blue Note

…

12.
Jamila Woods / Basquiat (Feat. Saba)
Legacy! Legacy! / Jagjaguwar

…

13.
The Antlers / It Is What It Is
It Is What It Is (Single) / Transgressive Records

…

14.
Ahzumjot / Radio / Fuckups (feat. Majan)
Radio / Fuckups (Single) / Ahzumjot

…