ByteFM Magazin
Quakers, Ween & Stephen Stills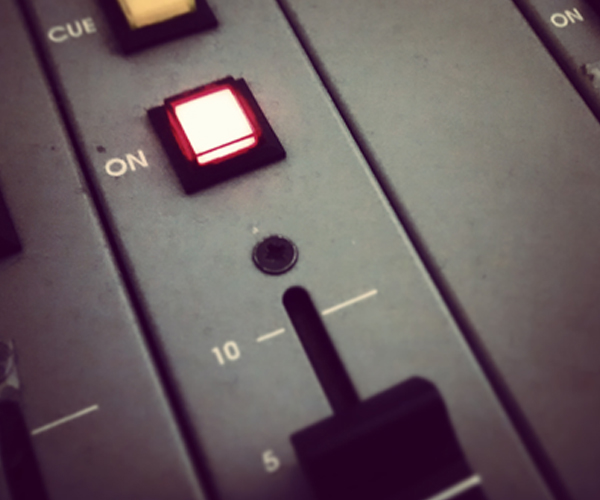 Stephen Stills startete seine Solo-Karriere mit seinem selbstbetitelten Debüt, auf dessen Cover er mit der Akustikgitarre in der Hand neben einer pinken, gepunkteten Giraffe sitzt. Die Platte ist jedoch kein Singer-Songwriter-Debüt, wie man daraus schließen könnte, sondern versammelt eine geballte Mischung aus Folk, Blues, Hard-Rock und Gospel. Erschienen ist sie heute vor 50 Jahren beim Label Atlantic. Und wir erinnern im Magazin auch an das vierte Studioalbum der Band
The Velvet Underground
namens "Loaded", das ein Tag zuvor ebenda released wurde.
Außerdem geht es um das Debüt von Dean und Gene
Ween
aus Pennsylvania. Als "GodWeenSatan: The Oneness" heute vor 30 Jahren erschien, waren beide erst 20 Jahre alt.
Wir hören natürlich auch Musik vom Album der Woche, das kommt von der
HipHop
-Supergroup
Quakers
rund um die Produzenten Geoff Barrow und Katalyst und heißt "II: The Next Wave".
Weitere Ausgaben von ByteFM Magazin
Playlist
1
Nice Guys / Easy Life
Nice Guys / Universal

…

2
Loyle Carner / Yesterday
Yesterday / Universal

…

3
Kit Sebastian / Abandoned
Ennui / Abandoned / Mr Bongo

…

4
Whitney / Giving Up
Giving Up (Single) / Secretly Canadian

…

5
O.V. Wright / That's How Strong My Love Is
That's How Strong My Love Is / Goldwax

…

6
O.V. Wright / A Nickel And A Nail
A Nickel And A Nail And Ace Of Spades / Back Beat

…

7
Yaeji / Waking Up Down
What We Drew 우리가 그려왔던 / XL Recordings

…

8
Die Kerzen / True Love
Erotik International EP / Staatsakt

…

9
Quakers / Double Jointed
II: The Next Wave / Stones Throw

…

10
Quakers / Looking For Love
II: The Next Wave / Stones Throw

…

11
NewDad / Blue
Blue / NewDad

…

12
Power Of Attorney / Changing Man
Changing Man (Single) / Brewerytown Records

…

13
Tropikel Ltd / Ich Lächel Dich An
Ich Lächel Dich An (Single) / Tropikel Ltd

…

14
Bonobo, Totally Enourmous Extinct Dinosaurs / 6000 Ft.
Heartbreak/6000 Ft. / Outlier

…

15
The Leather Nun / Gimme, Gimme, Gimme (A Man After Midnight)
Force Of Habit / I.R.S. Records

…

16
Gimme Gimme, Van Hunt / Fight.Dirty
Fight.Dirty (Single) / Gimme Gimme

…

17
Mighty Duke & The Lords / Obama
Caribbean Rollerama / Bamboo HQ

…

18
Róisín Murphy / Narcissus
Narcissus / Loaded

…

19
Ween / Never Squeal
God Ween Satan - The Oneness / Twin/Tone Records

…

20
Ween / Marble Tulip Juicy Tree
God Ween Satan - The Oneness / Twin/Tone Records

…

21
Dhaima / Don't Feel No Way
Love Lives Forever / Numero Group

…

22
Khruangbin / Summer Madness
Summer Madness (Single) / Night Time Stories

…

23
The Velvet Underground / Rock And Roll
Loaded / Atlantic

…

24
Sam Burton / Can It Carry Me
I Can Go With You / Tompkins Square

…

25
Kuchenmann, MF Eistee / Gelato Vibes
Gelato Vibes (Single) / Seldom Seen Records

…

26
Patsy Cline / I Fall To Pieces
Showcase / Decca

…

27
Tricky / Fall Please
Fall To Pieces / False Idols

…

28
Die Nerven / Frei
Fake / Glitterhouse Records

…

29
The Velvet Underground / Oh! Sweet Nuthin'
Loaded / Atlantic

…

30
Yvon / See der Tränen
Im Kreis der Liebe / Asexy

…

31
Deradoorian / Devil's Market
Find The Sun / ANTI-

…

32
Aretha Franklin / Love The One You're With
Aretha Live at Fillmore West / Warner

…

33
Stephen Stills / Love the One You're With
Stephen Stills / Atlantic

…

34
Stephen Stills / Old Times Good Times
Stephen Stills / Atlantic

…

35
Caribou / Never Come Back
Never Come Back (Single) / Merge

…

36
Seba Kaapstad / Home
Konke / Mello Music Group

…

37
Kid Simius / Matador
Wet Sounds / Jirafa Records

…

38
Blondie / The Tide Is High
The Tide Is High (Single) / Chrysalis

…

39
The Paragons / On The Beach
On The Beach / Trojan Records

…

40
Isolée / You Are
Candy Apple Red / Maeve

…

41
The Radio Dept. / You Fear The Wrong Thing Baby
You Fear The Wrong Thing Baby (Single) / Just So!

…

42
Kiwi Jr. / Cooler Returns
Cooler Returns (Single) / Sub Pop

…

43
Missy Elliot / Cool Off
Iconology / Atlantic

…

44
Sofie / Guest
Cult Survivor / Stones Throw

…

45
Screamin Rachael / My Main Man
Rarities & B-Sides: Trax Records / Trax Records

…