Flashback
August 2003 / Initials B.B.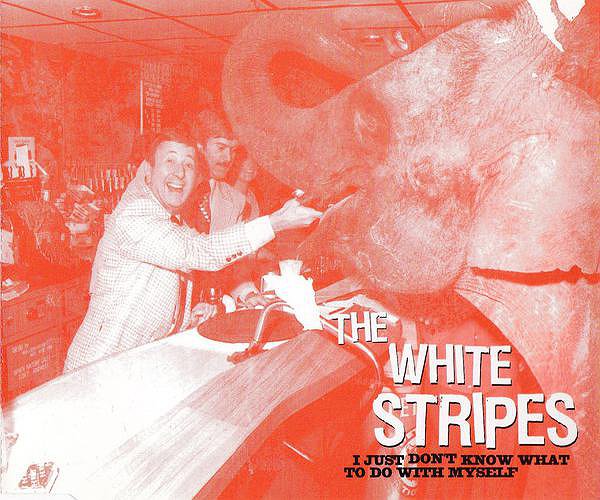 Mit "I Just Don't Know What To Do With Myself" feiert die neue Single der
White Stripes
ihre Video-Premiere. Es ist der Nachfolger der legendären "Seven Nation Army" – und eine Coverversion: Die Lyrics stammen von Hal David, die Musik von
Burt Bacharach
, im Sommer 1964 hatte
Dusty Springfield
bereits einen Hit mit diesem Song. Zeitgenössische Bands und Künstler*innen in Kombi mit Burt Bacharach, eine ebenso interessante wie zeitlose Konstellation, die im Mittelpunkt der neuen Flashback-Ausgabe steht, mit Adaptionen von
Paul Weller
,
Everything But The Girl
, Fountains Of Wayne, Rumer und vielen anderen.
Weitere Ausgaben von Flashback
Playlist
1.
The White Stripes / I Just Don't Know What To Do With Myself'
Elephant / XL

…

2.
Fountains Of Wayne / Trains And Boats And Planes
Out-Of-State-Plates / Virgin

…

3.
Everything But The Girl / Alfie
Baby,The Stars Shine Bright / Buzzin' Fly

…

4.
Frankie Goes To Hollywood / San Jose
Welcome To The Pleasure Dome / ZTT

…

5.
Paul Weller / Close To You
Studio 150 / Solid Bond

…

6.
Rumer / The Look Of Love
This Girl's In Love / East West

…

7.
Terry Hall / This Guy's In Love With You
Home / Warner

…

8.
Manic Street Preachers / Raindrops Keep Falling On My Head
A Secret Story of Manic Street Preachers / Sony

…

9.
Bomb The Bass feat. Maureen / I Say A Little Prayer
Into The Dragon / Sony

…

10.
Bob Marley & The Wailers / What's New Pussycat?
Rare Sides From Studio One / Studio One

…

11.
Lou Rawls / Any Day Now
It's Supposed To Be Fun / Blue Note

…

12.
Burt Bacharach & The Posies / What The World Needs Now
Austin Powers O.S.T. / Warner

…

13.
Jim O'Rourke & Thurston Moore / Always Something There To Remind Me
All Kinds Of People Love Burt Bacharach / AWDR

…

14.
Pretenders / Windows Of The World
Windows Of The World - 7" / Polydor

…

15.
Anna Calvi / Baby It's You
Suzanne & I - 7" / Domino

…

16.
The Stranglers / Walk On By
Black & White / United Artists

…