Flashback
November 1978 / All Mod Cons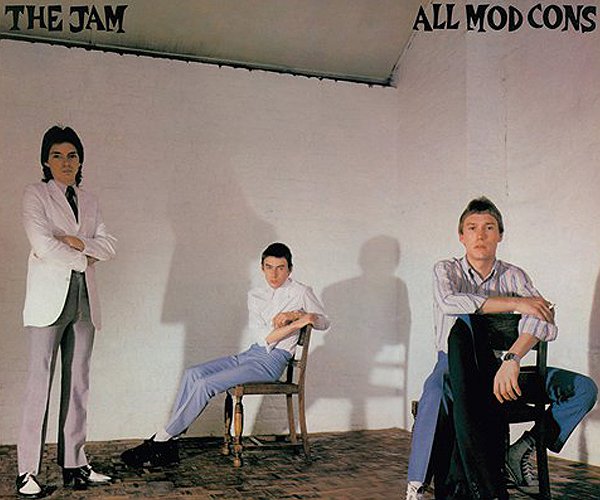 Ausgabe vom 11.11.2020: November 1978 / All Mod Cons
Hören
Mit ihrem Debütalbum "In The City" hatten
The Jam
1977 den Durchbruch geschafft, sich als junge Mods mit aggressivem Sixties-Powerpop einen Platz unter den Punks erspielt. Die Kritiken für den Nachfolger "This Is The Modern World" gerieten durchwachsen, der junge
Paul Weller
stand somit als Songwriter und Sprachrohr seiner Generation bereits auf dem Prüfstand. Ein Druck, dem Weller selbstbewusst begegnete – und kreativ ausbremste: "All Mod Cons", das am 3. November 1978 veröffentlichte, dritte Album des Trios, geriet zum Klassiker.
Wir spielen die besten Tracks der Platte und schauen auf den zeitlichen Kontext, erschien diese Platte doch in einer an essentiellen Releases überaus reichen Phase der Popkultur. Es erwartet Euch Musik von The Jam,
Ian Dury
& The Blockheads, Siouxsie & The Banshees, Tubeway Army,
Buzzcocks
, The Police u. a.
Weitere Ausgaben von Flashback
Playlist
1.
The Jam / All Mod Cons
All Mod Cons / Polydor
2.
The Jam / To Be Someone (Didn't We Have A Nice Time)
All Mod Cons / Polydor
3.
The Jam / Billy Hunt
All Mod Cons / Polydor
4.
The Jam / In The City
In The City / Polydor
5.
The Jam / This Is The Modern World
This Is The Modern World / Polydor
6.
The Jam / Life From A Window
This Is The Modern World / Polydor
7.
The Jam / "A" Bomb In Wardour Street
All Mod Cons / Polydor
8.
The Clash / Safe European Home
Give ,Em Enough Rope / CBS
9.
999 / Homicide
Separates / Parlophone
10.
Buzzcocks / Ever Fallen In Love
Love Bites / United Artists
11.
The Fall / It's The New Thing
Live At The Witch Trials / Cherry Red
12.
Ian Dury & The Blockheads / Hit Me With Your Rhythm Stick
Do it yourself / Stiff
13.
X-Ray Spex / Genetic Engineering
Germ Free Adolescents / Sanctuary
14.
Siouxsie & The Banshees / Carcass
The Scream / Polydor
15.
The Police / Peanuts
Outlandos D'Amour / A& M
16.
The Jam / It's Too Bad
All Mod Cons / Polydor
17.
The Jam / The Place I Love
All Mod Cons / Polydor
18.
The Jam / Down At The Tube Station At Midnight
All Mod Cons / Polydor