Neuland
Hello Forever, Death Valley Girls, The Reds, Pinks And Purples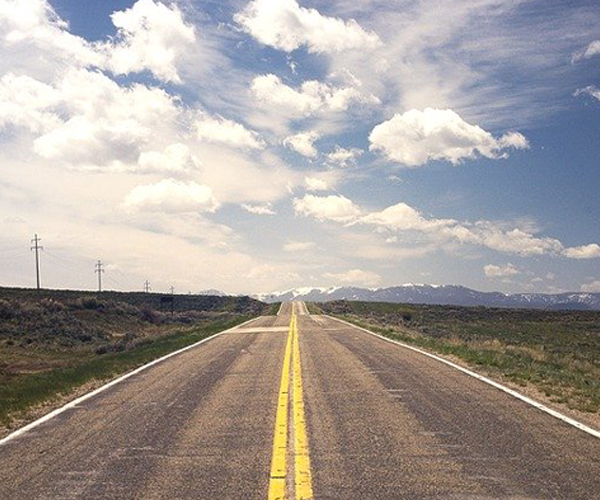 Ausgabe vom 02.10.2020: Hello Forever, Death Valley Girls, The Reds, Pinks And Purples
Hören
Das Album "Whatever It Is" wurde unter der kalifornischen Sonne aufgenommen. Entsprechend poppig-entrückt klingt das Debut von Hello Forever und erinnert an eine Mischung aus Beach Boys, den
Dirty Projectors
und
Animal Collective
.
Die Sängerin der Death Valley Girls hört auf den eingängigen Namen Bonnie Bloomgarden. Die Musik des Quartetts aus LA bewegt sich zwischen Garage-Rock und Psychedelic-Pop und klingt weniger eingängig als der Name der Sängerin vermuten lässt.
Hinter The Reds, Pinks And Purples steckt der in San Francisco lebende Musiker Glenn Donaldson. Sein Album "You Might Be Happy Someday" ist eine große Hommage an das britische Plattenlabel Sarah-Records und ein Muss für alle ewigen Anorak-Träger.
Außerdem neue Musik von
Kurt Vile
, Bear's Den, The Late Call, Lee Fields & The Expressions, The Jaded Hearts Club und natürlich Sufjan Stevens, dessen Album "The Ascension" unser Album der Woche ist.
Weitere Ausgaben von Neuland
Playlist
1.
Carsten & Carsten / Das Feiertagsdilemma
Ich mag Leute (Single) / Tapete

…

2.
Die Cigaretten / Biomarkt
Crashkid EP / Audiolith

…

3.
Jónsi / Swill
Shiver / Krunk

…

4.
Sean Nicholas Savage / Vanishing
Life Is Crazy / Arbutus

…

5.
Hello Forever / Farm On The Mountaintop
Whatever It Is / Rough Trade

…

6.
Hello Forever / Happening
Whatever It Is / Rough Trade

…

7.
Dirty Projectors / Moon, If Ever
Super João EP / Domino

…

8.
The Late Call / Hold Up A Little
Your Best Friend Is The Night / The Late Call

…

9.
Bear's Den / Crow
Fragments / Caroline

…

10.
Suzanne Vega / Marlene On The Wall
An Evening Of New York Songs And Stories / Cooking Vinyl

…

11.
Gabriel Garzón-Montano / With A Smile
Agüita / Jagjaguwar

…

12.
Working Men's Club / White Rooms And People
Working Men's Club / Heavenly

…

13.
Jonas Alaska / Goodbye
Roof Came Down / Backseat

…

14.
Nicolas Michaux / A Nouveau
Amour Colère / Capitane

…

15.
Ed Harcourt / Drowning In Dreams
Monochrome To Colour / Point Of Departure

…

…

…

Stunde 2:

…

1.
The Reds, Pinks And Purples / Forgotten Names
You Might Be Happy Someday / Tough Love

…

2.
Sing Leaf / Forever Green
Not Earth / Tin Angel

…

3.
Lee Fields & The Expressions / The One Who's Hurting Is You
Dear Sunny / Big Crown

…

4.
The Jaded Hearts Club / Reach Out (I'll Be There)
You've Always Been Here / Infectious

…

5.
Daniel Trakell / Let Me Be
Warning Bell / van Drumpt

…

6.
Death Valley Girls / Under The Spell Of Joy
Under The Spell Of Joy / Suicide Squeeze

…

7.
Phonoboy / You're The Girl I Want To Share
Love And Let Die / 1969ok!

…

8.
Kurt Vile & John Prine / How Lucky
Speed, Sound, Lonely KV / Matador

…

9.
Beverly Glenn-Copeland / Durocher
Transmissions: The Music Of Beverly Glenn-Copeland / Transgressive

…

10.
Graham Reynolds / Golden Curls
The Lodger / Fire

…

11.
Action Bronson / Splash
Only For Dolphins / Caroline

…

12.
Sufjan Stevens / Make Me An Offer I Cannot Refuse
The Ascension / Asthmatic Kitty

…

13.
Sufjan Stevens / Lamentations
The Ascension / Asthmatic Kitty

…

14.
Sufjan Stevens / Ativan
The Ascension / Asthmatic Kitty

…