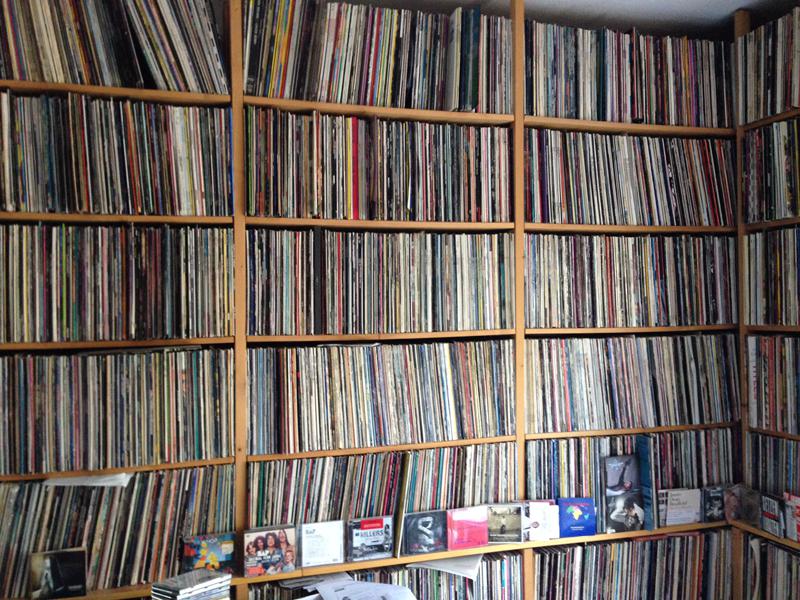 In dieser Ausgabe geht es um Neues und Aktuelles von Limp Bizkit,
Urge Overkill
,
Santana
, Simon McBride,
Deep Purple
, Marcus Deml, Danko Jones, Emigrate, Deap Vally, A Place To Bury Strangers,
Älteres von Limp Bizkit (wg. des 47. Geburtstages des Gitarristen Wes Borland), The
Jeff Beck
Group, Middle Class Rut und Foghat (wg. des 22. Todestages des Sängers/Gitarristen "Lonesome" Dave Peverett).
Weitere Ausgaben von Rock The Casbah
BurghardRausch
vor 9 Monaten
BurghardRausch
vor 9 Monaten
Playlist
1.
Limp Bizkit / My Generation
Chocolate Starfish And The Hot Dog Flavored Water / Interscope / Universal

…

2.
Limp Bizkit / Pill Popper
Still Sucks / Suretone Records LLC

…

3.
Urge Overkill / Won't Let Go
Oui / Omnivore Recordings

…

4.
Santana / Mother Yes
Blessings And Miracles / BMG Rights Managment

…

5.
Simon McBride / The Fighter
A&Rt / earMUSIC

…

6.
Deep Purple / Shapes Of Things
Turning To Crime / earMUSIC

…

7.
The Jeff Beck Group / Shapes Of Things
Truth / Columbia

…

8.
Marcus Deml / Hammerhead
Healing Hands / Triple Coil Music

…

9.
Danko Jones / Ship Of Lies
Power Trio / Bad Taste Records / About Us Records

…

10.
Emigrate / Freeze My Mind
The Persistence Of Memory / Emigrate Productions

…

11.
Deap Vally / I Like Crime
Marriage / Cooking Vinyl

…

12.
Middle Class Rut / No Sale
Gutters / Not On Label

…

13.
A Place To Bury Strangers / Dragged In A Hole
See Through You / Dedstrange

…

14.
Foghat / Slow Ride
Fool For The City / Bearsville

…