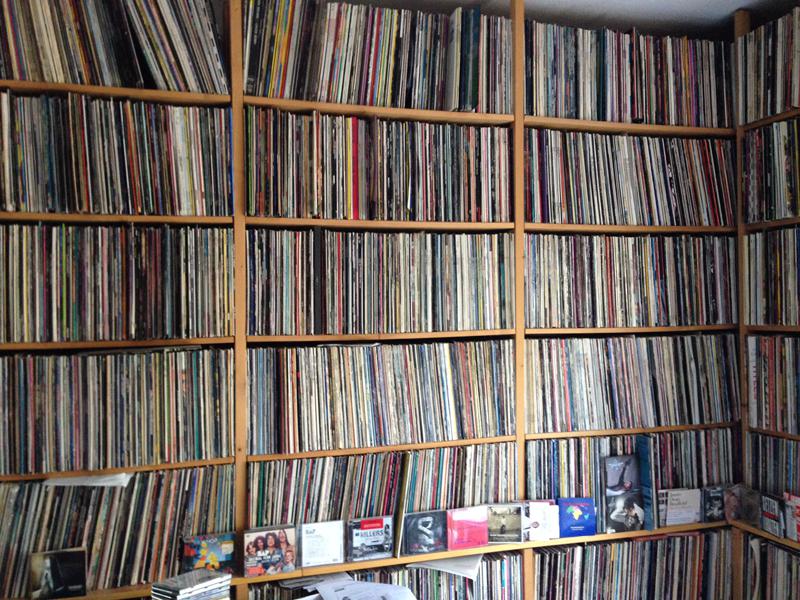 In dieser Ausgabe geht es um Neues und Aktuelles von Panic! At The Disco, VV (Ville Valo), Mudhoney, Hong Faux, Monuments, Lansdowne, Pop Evil, The Damned,
Älteres von The Clash (wg. der Neu-Veröffentlichung von "Combat Rock"), Manowar, The Stone Roses (wg. des 60. Geburtstages des Sängers Ian Brown), Television (wg. des Todes von Tom Verlaine am 28. Januar 2023)
außerdem eindringliche und verschärfte Konzert-/Tourneehinweise/Veranstaltungshinweise für Panic! At The Disco, Villa Valo, Manowar, Monuments – mit den bekannten Covid-19-Einschränkungen.
Weitere Ausgaben von Rock The Casbah
Playlist
1.
Panic! At The Disco / Sugar Soaker
Viva Las Vengeance / Atlantic

…

2.
VV (Ville Valo) / Neon Noir
Neon Noir / Spinefarm Records / Universal

…

3.
The Clash / This Is Radio Clash (Different Lyrics)
Combat Rock + The People's Hall / Sony UK

…

4.
Mud Honey / Almost Everything
Plastic Eternity / Sub Pop Records

…

5.
Hong Faux / Starkiller
Desolation Years / Premium Records / Golden Robot Records / Soulfood

…

6.
Manowar / Expendable
The Lord Of Steel / Magic Circle Entertainment

…

7.
Monuments / Makeshift Harmony
In Stasis / Century Media Records

…

8.
Lansdowne / Conquer Them All
Medicine / AFM Records

…

9.
Pop Evil (feat. Fit For A King) / Dead Reckoning
Skeletons / MNRK

…

10.
The Damned / The Invisible Man
Darkedelic / earMusic

…

11.
The Stone Roses / Love Spreads
Second Coming / Geffen Records / Universal

…

12.
Television / Marquee Moon
Marquee Moon / Elektra / Warner Music Group

…