Was ist Musik
Incredible Dancehall Futurists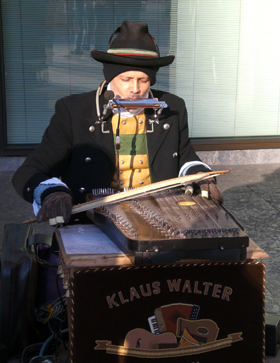 Ausgabe vom 13.07.2020: Incredible Dancehall Futurists
Hören
"Incredible dancehall futurists", so bezeichnet Mr. Mitch die Crew von Equiknoxx Music aus Kingston, Jamaika. Mr. Mitch ist ein britischer Produzent, der bereits 2018 ein Mixtape namens "Techno Dancehall" produzierte, auf dem

Equiknoxx gefeiert werden. "One of Equiknoxx's greatest strengths is actually their ear for harmony and melody", sagt Mr. Mitch und diese Stärke komt auch auf den neueren Produktionen aus dem Hause Equiknoxx Music zum Ausdruck, Tracks von Gavsborg, Shanique, Kemikal, Bobby Blackbird etc…

I have seen the future of dancehall and her name is Equiknoxx.
Weitere Ausgaben von Was ist Musik
Playlist
1.
Gavsborg / Quality Time (W. Pele, Shanique, Nico & Nic)
Quality Time / Bandcamp
2.
Bobby Blackbird / The Master Blenda
The Master Blenda / Bandcamp
3.
Megative / Have Mercy (Equiknoxx Remix)
Have Mercy / Bandcamp
4.
Gavsborg / Quality Time (W. Frankie Bubbler)
Quality Time / Bandcamp
5.
Tildaflipers / Futurbio
Futurbio / Bandcamp
6.
Tildaflipers / Patascortas
Futurbio / Bandcamp
7.
P-Rallel / Soulboy (Ft. Greentea Peng)
Soulboy / Bandcamp
8.
Greentea Peng / Ghost Town
Ghost Town / EMI
9.
The Streets / I Wished You Loved You As Much As You Love Him (Ft.Donae´O & Greentea Peng)
I Wished You Loved You As Much As You Love Him (Ft.Donae´O & Greentea Peng) / Columbia
6.
Equiknoxx / Jump! (Ft.Shanique Marie, Bobby Blackbird, Time Cow & Gavsborg)
Jump! / Bandcamp
7.
Kemikal / Gwan
Gwan / Bandcamp