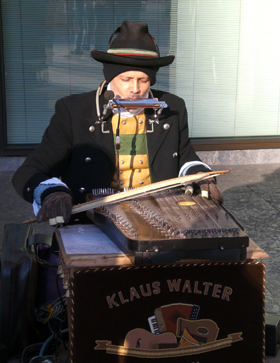 Heute mit einem Gastspiel von Matthias Westerweller,
Freund und ByteFM-Kollege
.
Soul Man Weller würdigt den großen Syl Johnson, der diese Woche gestorben ist:
"I'm happy I had the chance to see him perform live on July 21, 2012 at the @porrettasoulfestival in beautiful Porretta Terme in the Tuscan-Emilian Apennines near Bologna. The backing band was the incredible Memphis group The Bo-Keys, including Hi Records stalwarts Howard "Bulldog" Grimes on drums and @turner.archie2018 on keyboards (both can be heard on this album as well) and former Bar-Kays trumpeter Ben Cauley. An excellent band led by bass player Scott Bomar alongside guitarist @joerestivo , @mfrankl3 aka Marc Franklin on trumpet, and saxofonist Kirk Smothers.
If you love Italy AND soul & blues music you should definitely consider a trip to the Porretta Soul Festival, a festival that runs since 34 years and over the years showcased the who is who of Southern Soul music singers - from Rufus Thomas to William Bell, from Dan Penn to Millie Jackson, from Eddie Hinton to Solomon Burke to name just a few - grazie mille Graziano!"
Dazu neue Musik von Leuten, die eines gemeinsam haben: Soul, sort of.
Amber Mark
, Bree Runway, Junglepussy, Gabriels, Sly Johnson (no relation).
Weitere Ausgaben von Was ist Musik
Playlist
1.
Bree Runway / Pressure
Pressure / Sony

…

2.
Gabriels / Blame
Blame / Warner

…

3.
Gabriels / Stranger
Blame / Warner

…

4.
Amber Mark / On and on
Amber Mark / Universal

…

5.
Dirty Projectors / I Feel Energy (feat. Amber Mark)
Three Dimensions Deep / Domino

…

6.
Amber Mark / Foreign things
Three Dimensions Deep / Universal

…

7.
Syl Johnson / Is it because I´m black
Is it because I´m black / Hi

…

8.
Syl Johnson / I hate I walked away
I hate I walked away / Hi

…

9.
Iam / Elle Donne Son Corps Avant Son Nom
Elle Donne Son Corps Avant Son Nom / Barclay

…

10.
Syl Johnson / Different strokes
Is it because I´m black / Hi

…

11.
De La Soul / The Magic Number
Three Feet High And Rising / Tommy Boy

…

12.
Al Green / I'm Still in Love with You
I'm Still in Love with You / Hi

…

13.
Syl Johnson / Concrete reservations
Is it because I´m black / Hi

…