Beat Repeat
Nas / Kamasi Washington / LoboFunk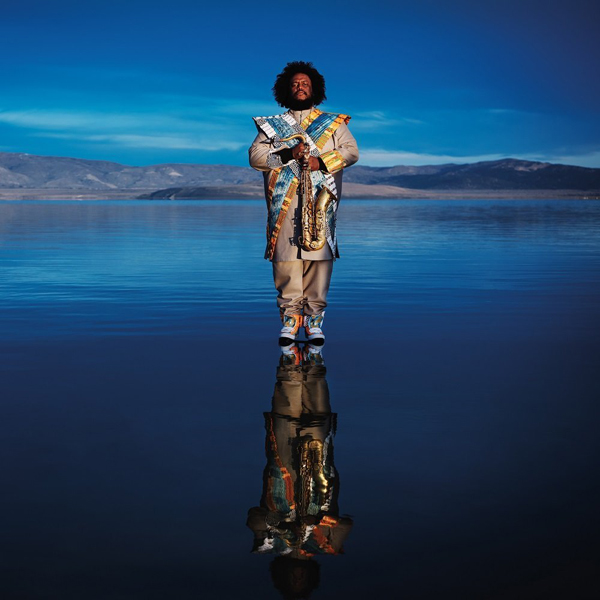 Ausgabe vom 29.06.2018: Nas / Kamasi Washington / LoboFunk
Hören
Es sind spannende Wochen.
Kamasi Washington
hat mit "Heaven And
Earth
" einen mehr als würdigen Nachfolger zu seinem 2015er Meisterwerk "The Epic" nachgelegt. Die ehemaligen Erzrivalen
Nas
und Jay Z gehen fast parallel mit neuen Scheiben an den Start, letzterer zusammen mit seiner Ehefrau Beyonce als The Carters. Obendrauf gibt's Neues von
The Internet
, Yazmin Lacey, Lobo Funk und Jay Rock.
Weitere Ausgaben von Beat Repeat
BenjaminLoehner
vor 2 Jahren
---
BenjaminLoehner
vor 2 Jahren
---
Playlist
1.
Ali Shaheed Muhammad & Adrian Younge / Black Beacon
The Midnight Hour (LP) / Linear Labs
2.
Kamasi Washington / Streetfighter Mass
Heaven And Earth (LP) / Young Turks
3.
Yazmin Lacey / Burn And Rise
When The Sun Dips 90 Degrees (EP) / First Word Records
4.
Yazmin Lacey / 90 Degrees
When The Sun Dips 90 Degrees (EP) / First Word Records
5.
Jay Rock / Redemption (Feat SZA)
Redemption / TDE
6.
SZA / Doves In The Wind
CTRL (LP) / TDE
7.
NAS / Adam And Eve
Nasir (LP) / Mass Appeal
8.
The Carters / LOVEHAPPY
Everything Is Love (LP) / Parkwood Entertainment
9.
The Internet / Come Over
Hive Mind (LP) / Columbia
10.
Lobofunk / Love In Fall
We Are Travelling At Superspeed Now (LP) / Film51
11.
Lobofunk / Water (Feat Physical Grafitti)
We Are Travelling At Superspeed Now (LP) / Film 51
12.
Shawn The Savage Kid / Dans Un Moment D'errance (Feat. Laetitia Sadier, Questlove & Keyon Harrold)
Juergen (Single) / STSK
13.
Ali Shaheed Muhammad & Adrian Younge / There Is No Greater Love (Feat. Loren Oden & Saudia Yasmein)
The Midnight Hour (LP) / Linear Labs
14.
Ali Shaheed Muhammad & Adrian Younge / There Is No Greater Love (Feat. Loren Oden & Saudia Yasmein)
The Midnight Hour (LP) / Linear Labs
15.
Ali Shaheed Muhammad & Adrian Younge / So Amazing (Feat. Luther Vandross)
The Midnight Hour (LP) / Linear Labs
16.
Prince / Mary Don't You Weep (Piano & A Microphone 1983 Version)
Piano & A Microphone 1983 (LP) / NPG Records