ByteFM Magazin Der Wochenrückblick

(02.08.2014)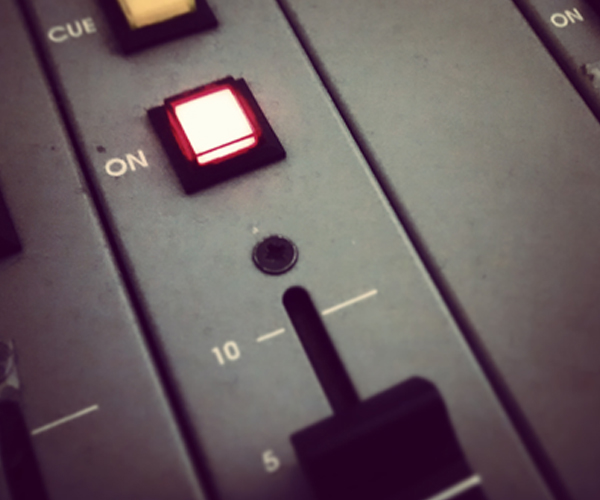 Jeden Samstag: das ByteFM Magazin mit einem Rückblick auf die Sendungen der vergangenen Woche.
Diese Woche unter anderem mit dem 70. Geburtstag der Country-Sängerin
Bobbie Gentry
, dem 40. Todestag von Cass Elliot, Sängerin bei
The Mamas And The Papas
, sowie Musik zum 50. Geburtstag von Adam Duritz, Sänger der Band Counting Crows.
Außerdem dabei: Neues von
Fleetwood Mac
und dem Tribute-Album für
Arthur Russell
- und
Portishead
, deren Single "Numb" vor 20 Jahren erschienen ist – das dazugehörige Album "Dummy" ist unser Album der Woche.
Weitere Ausgaben von ByteFM Magazin
Playlist
1.
Chuckamuck / Jeanie Reynolds
Jiles / Staatsakt

…

2.
The Tymes / So Much In Love
Cameo Parkway / ABKCO

…

3.
Pure X / Valley Of Tears
Angel / Fat Possum

…

4.
Chubby Checker / The Twist
Let's Twist Again / Labelle

…

5.
Bobbie Gentry / Ode To Billie Joe
Ode To Billie Joe / Capitol

…

6.
Alvvays / Archie, Marry Me
Alvvays / Transgressive

…

7.
Fink / Q&A (Live bei ByteFM)
Sort Of Versions / Ninja Tune

…

8.
Portishead / Numb
Dummy / Go Records

…

9.
Angus & Julia Stone / For You
Down The Way / PIAS

…

10.
Diamond Version / Were You There (Feat. Neil Tennant)
CI / Raster-Noton

…

11.
Tourist / Patterns (Feat. Lianne La Havas)
Patterns EP [Explicit] / Monday Records

…

12.
The Mamas And The Papas / California Dreamin'
If You Can Believe Your Eyes And Ears / Dunhill Records

…

13.
Fleetwood Mac / Dreams
Rumours / Warner

…

14.
Dave Stewart / Cheaper Than Free (Featuring Stevie Nicks)
The Blackbird Diaries / Weapons Of Mass Entertainment/Surfdog Records/Membran

…

15.
Claptone / No Eyes (Feat. Jaw) (Soul Button Remix)
No Eyes (Feat. Jaw) (Soul Button Remix) / Soul Button

…

16.
Stereolab / French Disko
Serene Velocity - A Stereolab Anthology / Duophonic

…

Stunde 2:
1.
Kid Koala / Skanky Panky
Some Of My Best Friends Are DJs / Ninja Tune

…

2.
Arthur Russell / Get Around To It
Calling Out Of Context / Audika

…

3.
Sufjan Stevens / A Little Lost
Master Mix: Red Hot + Arthur Russell / Yep Roc

…

4.
Matthew Herbert / Something Isn't Right
Scale / !K7

…

5.
The xx / Sunset
Coexist / Young Turks

…

6.
Polica / Trippin
Shulamith / Memphis Industries

…

7.
Counting Crows / Mr. Jones
August And Everything After / Geffen Records

…

8.
Counting Crows / Scarecrow
Somewhere Under Wonderland / Capitol

…

9.
Die Sterne / Mein Sonnenschirm Umspannt Die Welt
Mein Sonnenschirm Umspannt Die Welt / Staatsakt

…

10.
Portishead / Roads
Dummy / Go! Beat

…

11.
Traffic / Paper Sun
Mr. Fantasy / Universal

…

12.
Jim Capaldi / Whale Meat Again
Dear Mr. Fantasy / Universal

…

13.
Eros And The Eschaton / Cry
Cry / Bar/None

…

14.
Caribou / Can't Do Without You
Can't Do Without You (Single) / City Slang

…