ByteFM Magazin Der Wochenrückblick

(29.11.2014)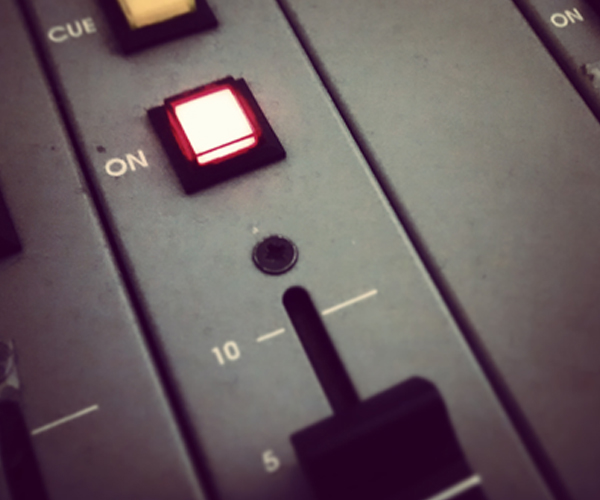 Ausgabe vom 29.11.2014: Der Wochenrückblick
Hören
Jeden Samstag: das ByteFM Magazin mit einem Rückblick auf die Sendungen der vergangenen Woche.
Diese Woche unter anderem mit dem 50. Geburtstag von Mark Lanegan, dem 75. von
Tina Turner
und dem 85. von Motown-Gründer Berry Gordy – Anlass für einen kleinen Rückblick auf die Veröffentlichungen des Labels, unter anderem von
The Supremes
und
Marvin Gaye
.
Unser aktuelles Album der Woche zeugt ebenfalls von einem Jubiläum:
"Hatful Of Hollow" von
The Smiths
, das vor 30 Jahren erschienen ist.
Außerdem dabei: Nick
Drake
, der zu Lebzeiten lange verkannt wurde. Einen relativen Erfolg hatte der britische Musiker erst nach seinem Tod. Die Geschichte zu seinem 40. Todestag erzählt Oliver Stangl.
Und natürlich wie immer jede Menge Konzerttipps – in der nächsten Zeit live zu erleben sind u.a. Gregory Porter und Digger Barnes.
Alle Tourdaten findet ihr immer auf unserer
Konzertseite
.
Weitere Ausgaben von ByteFM Magazin
Playlist
1.
Gregory Porter / Liquid Spirit
Liquid Spirit / Blue Note

…

2.
Baxter Dury / Pleasure
It's A Pleasure / Pias

…

3.
Betty Everett / The Shoop Shoop Song (It's In His Kiss) / Chacra Music Licensing

…

4.
Simian Ghost / I Will Speak Until I'm Done
The Veil / Playground

…

5.
Daddy / This Charming Man / Daddy

…

6.
The Smiths / Hand In Glove
Hatful Of Hollow / Rough Trade

…

7.
Digger Barnes / Waiting For The Snakes
Time Has Come / Barnes & Quincy

…

8.
Talking To Turtles / Passenger Seat
Split / Devil Duck Records

…

9.
Isobel Campbell & Mark Lanegan / Come Undone
Hawk / PIAS

…

10.
Mark Lanegan / Harvest Home
Phantom Radio / Heavenly Recordings

…

11.
Nick Drake / Pink Moon
Pink Moon / Island

…

12.
Nick Drake / Northern Sky
Bryter Layter / Island

…

13.
The Cure / Just Like Heaven
Kiss Me, Kiss Me, Kiss Me / Polydor

…

14.
Tindersticks / If You're Looking For A Way Out
Across Six Leap Years / City Slang

…

15.
Them / Gloria
The Angry Young Them / Serenity

…

16.
Them / Mystic Eyes
The Angry Young Them / Serenity

…

17.
Lizzy Mercier Descloux / Fire
Press Color / ZE Records

…

…

…

Stunde 2:

…

1.
Chuckamuck / Jeanie Reynolds
Jiles / Staatsakt

…

2.
Ike & Tina Turner / Proud Mary
Workin' Together / EMI

…

3.
Lali Puna / Our Inventions
Our Inventions / Lali Puna/Morr Music

…

4.
I-Roy / Cow Town Skank
I-Roy Anthology / Attack

…

5.
Jason & Theodor / Tied Hair
Life Under Palm Trees / Altin Village & Mine

…

6.
Dum Dum Girls / There Is A Light That Never Goes Out
He Gets Me High / Sub Pop

…

7.
The Smiths / This Charming Man
Hatful Of Hollow / Rough Trade

…

8.
Der Mann / Wo Fängt Mann An?
Wir Sind Der Mann / Staatsakt

…

9.
Sleater Kinney / Bury Our Friends
Bury Our Friends / Sub Pop

…

10.
The Supremes / Stop! In The Name Of Love
The Ultimate Collection: Diana Ross & The Supremes / Motown

…

11.
Marvin Gaye / What's Going On
What's Going On / Motown

…

12.
The Rural Alberta Advantage / This City
Mended With Gold / Saddle Creek

…

13.
Ariel Pink / Lipstick
pom pom / 4AD

…

14.
The Fleetwoods / Come Softly To Me
Come Softly To Me - All Their Biggest Hits & 4 Complete Albums 1959 - 1961 / Jasmine Records

…

15.
Siriusmo / Nights Off
The Uninvited Guest EP / Monkeytown

…