ByteFM Magazin am Morgen mit Isabelle Klein

(11.03.2016)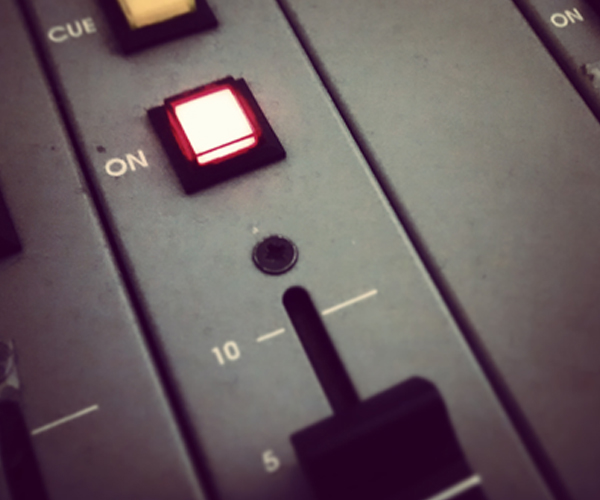 Im ByteFM Magazin sprechen wir heute über Protestsongs und die Rolle der Musik für die Anti-Atomkraft-Bewegung in
Japan
– heute jährt sich die Nuklearkatastrophe von Fukushima zum fünften mal.
Daneben geht es um die britische Shoegaze-Band
The KVB
, deren neues Album "Of
Desire
" heute erscheint und das aktuelle ByteFM Album der Woche ist.
Und es gibt wie immer Konzertempfehlungen: u.a. kommen die
Flying Lotus
-Begünstigten The Underachievers, die Multimedia-Musiker
Public Service Broadcasting
und die Kölner Shoegaze-Band Box And The Twins auf Tour.
Weitere Ausgaben von ByteFM Magazin
Playlist
1.
Sonny & The Sunsets / Cheap Extensions
Talent Night At The Ashram / Polyvinyl

…

2.
Lydmor & Bon Homme / Flash
Seven Dreams Of Fire / Rough Trade

…

3.
Gil Scott-Heron And Brian Jackson / Shut 'Um Down
1980 / Arista

…

4.
The Byrds / I Come And Stand At Every Door
The Very Best Of The Byrds / Living Legend Records

…

5.
David Bowie / Fantastic Voyage
Lodger / RCA Records

…

6.
The Gun Club / Mother Of Earth
Miami / Animal Records

…

7.
Mark Lanegan & Isobel Campbell / The Breaking Hands
The Journey Is Long: The Jeffrey Lee Pierce Sessions Project / Glitterhouse

…

8.
Public Service Broadcasting / Valentina (Feat. Smoke Fairies)
The Race For Space / Test Card Recordings

…

9.
Kali Uchis / Loner
Por Vida / Kali Uchis LLC

…

10.
Flying Lotus / Never Catch Me (Featuring Kendrick Lamar)
You're Dead! / Warp Records

…

11.
The Underachievers / Chasing Faith
Evermore: The Art Of Duality / Brainfeeder

…

12.
Animal Collective / Golden Gal
Painting With / Domino

…

13.
Tonight Will Be Fine / A Million Favours
Elephant Island / Mule Musiq

…

14.
Poliça / Summer Please
United Crushers / Mom + Pop Records

…

16.
The KVB / Unknown
Of Desire / Invada

…

17.
Portishead / Hunter
Third / Mercury Records

…

18.
The Coathangers / Derek's Song
Derek's Song B/W Throw / Suicide Squeeze Records

…

19.
The Beatles / Octopus's Garden
Abbey Road / Parlophone

…

20.
Paul Butterfield Blues Band / Get Out Of My Life, Woman
East-West / Elektra Records

…

21.
Destroyer / Bangkok
Poison Season / Merge

…

22.
Stereo Total / Adieu Sophie
Les Hormones / Staatsakt

…

23.
King Krule / Border Line
6 Feet Beneath The Moon / True Panther Sounds

…

24.
Cocteau Twins / Heaven Or Las Vegas
Heaven Or Las Vegas / Capitol Records

…

25.
Box And The Twins / Rooms Made Of Dust
Our Fears / Scary Door

…

26.
Guts / Peaceful Life (Feat. Lorine Chia)
Peaceful Life EP / Heavenly Sweetness

…

27.
Lnzndrf / Hypno-Skate
Lnzndrf / 4AD

…