ByteFM Magazin Ritchie Blackmore, Madonna & Shabazz Palaces

(14.04.2020)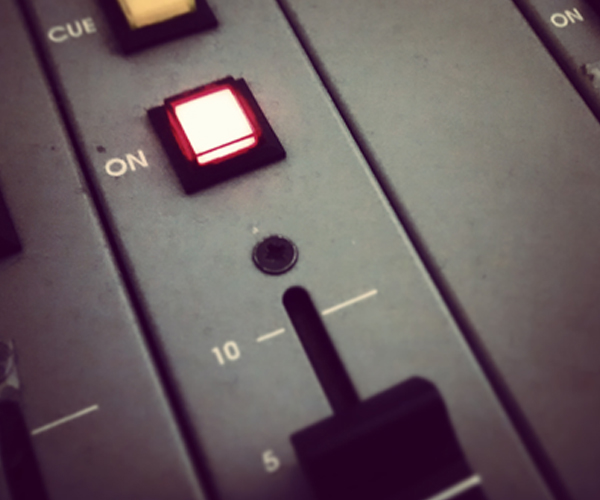 Ausgabe vom 14.04.2020: Ritchie Blackmore, Madonna & Shabazz Palaces
Hören
Ritchie Blackmore, der britische Gitarrist, der vor allem als Gründungsmitglied von Deep Purple und später Rainbow bekannt wurde, wird heute 75 Jahre alt. Deep Purple gehören u.a. auch wegen Ritchie Blackmores Gitarrenstil zu den ersten und einflussreichsten Hard Rock Bands und inspirierten unzählige Bands des britischen Heavy Metal der späten 70er-Jahre.
Vor 30 Jahren erschien eine von Madonnas erfolgreichsten Singles: Die Single "Vogue" ging heute vor 30 Jahren direkt auf Platz 1 der UK Charts und war auch in den USA ein Nummer 1 Hit.
"Vogue" bzw. "Vogueing" ist ursprünglich ein Tanz bzw. eine Performance aus der queeren Ballroom-Kultur im New York der 70er und 80er Jahre. Madonnas Single "Vogue", die thematisch und ästhetisch – im dazugehörigen Musikvideo – diese Kultur aufgriff, war nicht unumstritten:
Madonna
hätte sich eine Performance aus dieser Subkultur, die ihren Ursprung in Harlem hatte, als weisse Hetero-Frau einfach angeeignet und für ihre Zwecke vermarktet, so lautete einerseits die Kritik – andere sahen in Madonnas "Vogue" einen Fortschritt bzw. Support in Sachen Sichtbarkeit für oft diskriminierte, marginalisierte Communities und den Sprung von der Subkultur in den Mainstream als positiv an.
Neue Musik hört ihr heute von unserem Album der Woche "
The Don Of Diamond Dreams
" von Shabazz Palaces und unseren
Track des Tages
von UK-Rapper Mikill Pane.
Weitere Ausgaben von ByteFM Magazin
Playlist
1.
Alice Boman / Don't Forget About Me
Dream On / Pias
2.
Martin Frawley / In A Better World
In A Better World (Single) / Merge
3.
Jeffrey Lewis / Keep It Chill In The East Vill
Keep It Chill In The East Vill / Jeffrey Lewis
4.
Laura Marling / Only The Strong
Song For Our Daughter / Chrysalis
5.
Die Türen / Ich Bin Eine Krise
Exoterik / Staatsakt
6.
Denai Moore / Cascades
Cascades (Single) / Because Music
7.
Die Türen / Ich Bin Eine Krise
Exoterik / Staatsakt
8.
Yaeji / Waking Up Down
What We Drew / XL Recordings
9.
The Streets, Tame Impala / Call My Phone Thinking I'm Doing Nothing
Call My Phone Thinking I'm Doing Nothing / Universal
10.
Young Marble Giants / Brand - New - Life
Colossal Youth / Domino
11.
Cornershop / St Marie Under Canon
England Is A Garden / Ample Play
12.
Deep Purple / Black Night
Deep Purple In Rock / Parlophone
13.
Todd Rundgren / I Saw The Light
Something/Anything? / Rhino
14.
Mikill Pane, Micky Blue, Mrtl / My Legacy
My Legacy / The Only Son Records
15.
Bryony Jarman-Pinto / All About Life (Wonky Logic Remix)
Saffron Yellow (Jesse Fischer Remix) / All About Life (Wonky Logic Remix) (Single) / Tru Thoughts
16.
Bananagun / Out Of Reach
Out Of Reach (Single) / Full Time Hobby
Stunde 2:
1.
Madonna / Vogue
Celebration / Warner
2.
Girls Of The Internet / Still (Lalou Remix)
Still / Drab Queen
3.
Girl Ray / Show Me More
Show Me More (Single) / Moshi Moshi
4.
Lipps, Inc. / Funkytown
Funkytown / Casablanca
5.
Pure X / Fantasy
Middle America / Fire Talk
6.
Khruangbin & Leon Bridges / Texas Sun
Texas Sun (Single) / Dead Oceans/Columbia
7.
Jamila Woods / Sun Ra (Feat. TheMind And Jasminfire)
Legacy! Legacy! / Jagjaguwar
8.
Shabazz Palaces / Wet
The Don Of Diamond Dreams / Sub Pop
9.
Whitney / Giving Up
Giving Up (Single) / Secretly Canadian
10.
Roxy Music / If There Is Something
Roxy Music / Virgin
11.
David Bowie / Starman
The Rise And Fall Of Ziggy Stardust And the Spiders From Mars / Parlophone
12.
Mura Masa / Today (feat. Tirzah)
R.Y.C. / Polydor
13.
Joe Armon-Jones / Yellow Dandelion (feat. Georgia Anne Muldrow)
Yellow Dandelion (Single) / Brownswood Recordings