ByteFM Magazin Princess Nokia, Nick Cave & Bobby Vinton

(16.04.2020)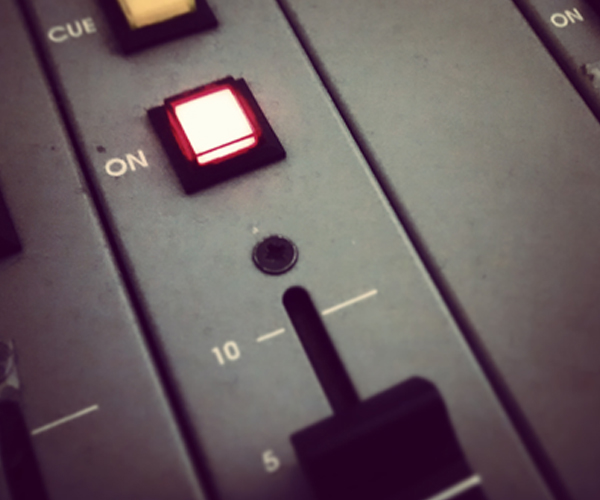 Ausgabe vom 16.04.2020: Princess Nokia, Nick Cave & Bobby Vinton
Heute vor 15 Jahren wurde "OK Computer" von
Radiohead
in einer Umfrage des britischen Senders "Channel 4" zum besten Album aller Zeiten gewählt. Warum das Album auch heute noch relevant ist, hört ihr in diesem ByteFM Magazin.
Außerdem: Musik von unserem aktuellen Album der Woche "
The Don Of Diamond Dreams
" von
Shabazz Palaces
und Songs von
Nick Cave
.
Weitere Ausgaben von ByteFM Magazin
Playlist
1.
Cate Le Bon / Daylight Matters
Reward / Mexican Summer
2.
FKJ / Risk (feat. Bas)
Risk (Single) / FKJ / AWAL
3.
Princess Nokia / Gross
Everything Sucks / Princess Nokia Inc.
4.
Princess Nokia / Gemini
Everything Is Beautiful / Princess Nokia Inc.
5.
Nick Cave / Stagger Lee
Murder Ballads / Mute
6.
Current 93, Nick Cave / All The Pretty Little Horses
Calling For Vanished Faces / David Tibet
7.
Radiohead / Electioneering (Remastered)
Ok Computer OKNOTOK 1997 2017 / XL Recordings
8.
Radiohead / Fitter Happier (Remastered)
Ok Computer OKNOTOK 1997 2017 / XL Recordings
9.
Radiohead / Lucky (Remastered)
Ok Computer OKNOTOK 1997 2017 / XL Recordings
10.
EOB / Brasil / Over Normal Limited / UMG
11.
Digable Planets / Rebirth Of Slick (Cool Like Dat)
Reachin' (A New Refutation Of Time And Space) / Capitol Records
12.
Shabazz Palaces / Thanking The Girls
The Don Of Diamond Dreams / Sub Pop
13.
Bobby Vinton / Blue Velvet
The Best Of Bobby Vinton / Sony Music
14.
Quantic presenta Flowering Inferno / Cumbia Sobre el Mar
Dog with A Rope / Tru Thoughts