ByteFM Magazin
Stiv Bator, Leroy Hutson, Richie Hawtin, Tot Taylor, Bossa Brasil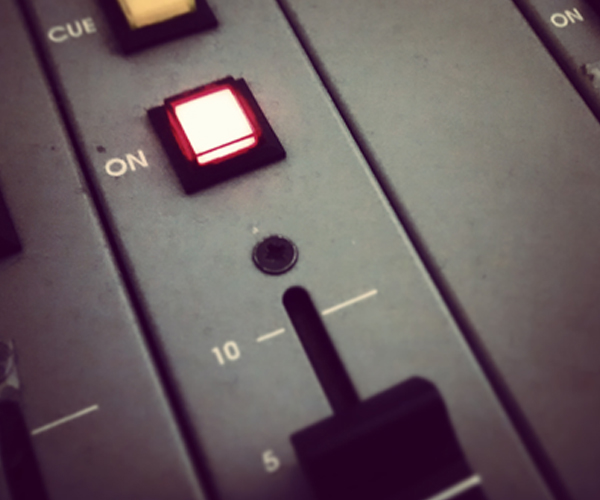 Ausgabe vom 04.06.2020: Stiv Bator, Leroy Hutson, Richie Hawtin, Tot Taylor, Bossa Brasil
Hören
Folgende Themen erwarten euch u.a. heute im ByteFM Magazin am Morgen:
Tot Taylor
schreibt Donald Trump einen musikalischen Beschwerdebrief mit seiner neuen Single "Baby I Miss
The Internet
".
Pedro Crescenti von
The Düsseldorf Düsterboys
und
International Music
feiert heute um 12 Uhr die Premiere seiner neuen ByteFM Sendung Bossa Brasil und verrät gegen Ende dieser Sendung warum es sich lohnt dran zu bleiben.
Im Rückblick widmen wir uns dem britischen Punkmusiker Stiv Bator, dem kanadischen Techno-Pionier Richie Hawtin, sowie dem US-amerikanischen R&B-Sänger Leroy Hutson.
Weitere Ausgaben von ByteFM Magazin
Playlist
1.
Automatic / Signal (JooJoo Remix)
Signal (JooJoo Remix) (Single) / Stones Throw

…

2.
Discovery Zone / 10 Tru Nature
Remote Control / Mansions And Millions

…

3.
Plastikman, Richie Hawton / Locomotion
Consumed / Minus Inc.

…

4.
Becca Mancari / Hunter
Hunter (Single) / Captured Tracks

…

5.
The Slits / I Heard It Through The Grapevine
Cut / Island

…

6.
Dead Boys / Sonic Reducer
Young, Loud And Snotty / Sire Records

…

7.
The Limiñanas / Russian Roulette
Russian Roulette (Single) / Because Music

…

8.
L.A. Priest / Beginning
Beginning (Single) / Domino Recording

…

9.
Pauls Jets / Raus Aus Der Essenz
Highlights Zum Einschlafen / Lotterlabel

…

10.
The Impressions / Keep On Pushing
Keep On Pushing / Geffen Records

…

11.
The Impressions / It's All Right
The Impressions / Geffen Records

…

12.
Sampa The Great / Freedom
The Return / Ninja Tune

…

13.
Ghostpoet / Concrete Pony
Concrete Pony (Single) / Ghostpoet

…

14.
Teejayx6 / Black Lives Matter
Black Lives Matter (Single) / Teejayx6

…

…

Stunde 2:

…

1.
Boogie Down Productions / Who Protects Us From You
Ghetto Music: The Blueprint Of Hip Hop / Sony Music

…

2.
Run The Jewels / Walking In The Snow
RTJ4 / Jewel Runners

…

3.
Run The Jewels / JU$T (feat. Pharrell Williams & Zach de la Rocha)
RTJ4 / Jewel Runners

…

4.
Rage Against The Machine / Testify
The Battle Of Los Angeles / Epic Records

…

5.
Bob Mould / American Crisis
American Crisis (Single) / Merge Records

…

6.
Tot Taylor / Baby, I Miss The Internet
Baby, I Miss The Internet (Single) / The Campus

…

7.
Die Goldenen Zitronen / Gebt Doch Endlich Zu, Euch Fällt Sonst Nichts Mehr Ein
More Than A Feeling / Buback

…

8.
Skinshape / I Didn't Know
Filoxiny / Lewis Recordings

…

9.
Kit Sebastian / Pangea
Mantra Moderne / Mr Bongo

…

10.
Brushy One String / Chicken In The Corn
Destiny / RiseUp Entertainment / LLC

…

11.
Juse Ju / Kranich Kick
Kranich Kick (Single) / Juse Ju / Groove Attack

…

12.
The Burning Hell / Fuck The Government, I Love You
Public Library / BB*Island

…

13.
Os Mutantes / Panis Et Circenses
Os Mutantes / Universal

…

14.
International Music / Mont St. Michel
Die Besten Jahre / Staatsakt

…