ByteFM Magazin
The Stooges - Fun House, Searching For The Young Soul Rebels, Martyn P. Casey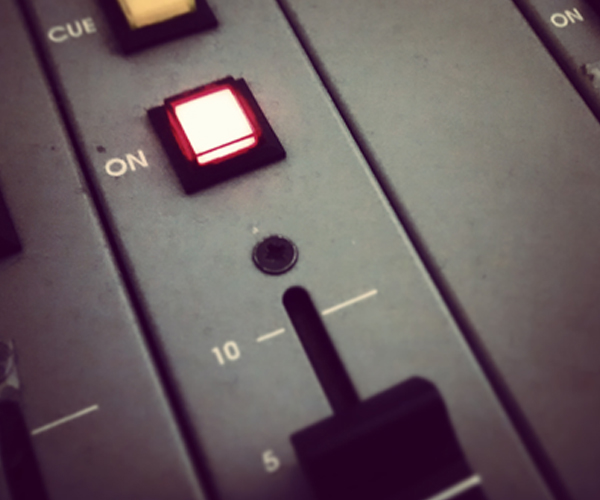 Ausgabe vom 10.07.2020: The Stooges - Fun House, Searching For The Young Soul Rebels, Martyn P. Casey
Als ein apokalyptischer Garagerock-Meltdown – so wurde das zweite Album von
The Stooges
um Sänger
Iggy Pop
mal beschrieben. Als "Fun House" 1970 erschien, passte es einerseits absolut nicht in die noch anhaltende Ära von Love & Peace, andererseits war der dreckige, aggressive Sound der Stooges zukunftsweisend - Ausdruck der dunklen Seite der 1960er und für alles, was Punk den Hippies entgegensetzen sollte. Zum 50. Jubiläum des Albums, hört Ihr im Magazin Musik aus "Fun House".
Am 11. Juli 1980, vor genau 40 Jahren, erschien "Searching For The Young Soul Rebels", das Debütalbum von
Dexys Midnight Runners
, der 1978 von Kevin Rowland in Birmingham gegründeten Band. Auf ihrer einflussreichen ersten Platte brachten Dexys Midnight Runners die Energie des Soul mit der Aufbruchstimmung und dem Widerständigen des Punk zusammen und hatten ihre ersten Charterfolge.
Einen runden 50. Geburtstag feiert heute Martyn P. Casey, der britisch-australische Bassist, der vor allem mit
Nick Cave
And The Bad Seeds bekannt wurde und auch bei Nick Caves Band Grinderman am Bass war.
Neue Musik hört Ihr heute von unserem Album der Woche von
Paint
, von 79.5, von Team Dresch und Throwing Muses.
Weitere Ausgaben von ByteFM Magazin
Playlist
1.
Aquarama / Lucky One
Lucky One (Single) / Fresh Yo! Label

…

2.
A. Billi Free / Flourish (feat. Angel Bat Dawid)
I Luma / Tokyo Dawn Records

…

3.
Jessy Lanza / Anyone Around
Anyone Around / Hyperdub

…

4.
Blood Orange / Happiness
Angel's Pulse / Domino Records

…

5.
Throwing Muses / Bo Diddley Bridge
Bo Diddley Bridge / Fire Records

…

6.
Caribou / Never Come Back
Never Come Back (Single) / Merge

…

7.
Sunny & The Sunliners / Should I Take You Home
Mr. Brown Eyed Soul / Big Crown Records

…

8.
79.5 / My Dream
My Dream / Big Crown Records

…

9.
Benin City / Bad Feeling
What A Time / Moshi Moshi

…

10.
Alice Boman / Don't Forget About Me
Dream On / Pias

…

11.
The Stooges / 1970
Fun House / Elektra

…

12.
The Stooges / Dirt
Fun House / Elektra

…

13.
Bananagun / People Talk Too Much
The True Story of Bananagun / Full Time Hobby

…

14.
Sault / Hard Life
Untitled (Black Is) / Forever Living Originals

…

15.
The Hempolics / Place Is Here
Kiss, Cuddle & Torture: Vol.2 / Zee Zee / Indigo

…

16.
Dexys Midnight Runners / Burn It Down
Searching For The Young Soul Rebels / EMI

…

17.
Dexys Midnight Runners / There, There, My Dear
Searching For The Young Soul Rebels / EMI

…

18.
Aywy / Closer
Bombay Mix / Flow Fi

…

19.
Flying Lotus / More (feat. Anderson .Paak)
Flamagra / Warp Records

…

20.
Juju / Live Bitch
Live Bitch / JINX Music

…

21.
Khruangbin / Time (You And I) (Radio Edit)
Time (You And I) (Single) / Dead Oceans

…

22.
Nick Cave & The Bad Seeds / Crow Jane
Murder Ballads / Mute

…

23.
Darkstar / Jam
Civic Jams / Warp

…

24.
Team Dresch / Story Of The Earth
Story Of The Earth / Jealous Butcher

…

25.
Jay Som / Crown
Anak Ko / Polyvinyl

…

26.
Paint / Lanolin
Spiritual Vegas / Mexican Summer

…

27.
Adam Green / Jessica
Friends Of Mine / Average Cabbage

…

28.
Mura Masa / Today (feat. Tirzah)
R.Y.C. / Polydor

…

29.
Marvin Gaye / Try It, You'll Like It
You're The Man / Motown

…