ByteFM Magazin Der Wochenrückblick: Fleetwood Mac, Grateful Dead & Public Enemy

(02.08.2020)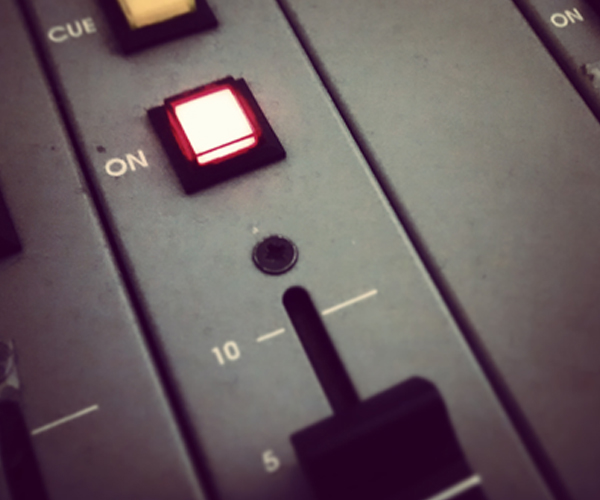 Ausgabe vom 02.08.2020: Der Wochenrückblick: Fleetwood Mac, Grateful Dead & Public Enemy
Hören
Die Bands
Fleetwood Mac
und
Grateful Dead
haben ganze Generationen musikalisch geprägt. Und teilen nicht nur musikalisch einige Parallelen. Beide Bands hatten einen außerordentlich hohen "Verschleiß" an genialen Musikern. Zählt man alle Bandmitglieder beider Bands zusammen, kommt man auf 38 Musiker*innen. Neun davon sind bereits gestorben. Vor 30 Jahren starb Brent Mydland, der dritte Keyboarder von Grateful Dead. Am vergangenen Wochenende ist Fleetwood-Mac-Mitbegründer und Gitarrenlegende Peter Green gestorben.
Außerdem: Zusammen mit seinen Bandkollegen von
Public Enemy
politisierte und radikalisierte Chuck D Ende der 1980er-Jahre die noch recht junge Rap-Community. Die beiden Alben "It Takes A Nation Of Millions To Hold Us Back" und "Fear Of A Black Planet" zählen bis heute zu den einflussreichsten Alben der
HipHop
-Geschichte. Diese Woche feierte Chuck D seinen 60. Geburtstag.
Weitere Ausgaben von ByteFM Magazin
Playlist
1.
Arlo Parks / Black Dog
Black Dog / Transgressive
2.
Daniel Rossen, Christopher Bear / High Time
Day Of The Dead / The Red Hot Organization
3.
Grateful Dead / The Weight (Live 1990 At World Music Theatre)
- / -
4.
John Mayall & The Bluesbrakers / The Super-Natural
A Hard Road / Decca Music
5.
Fleetwood Mac / Black Magic Woman
English Rose / Blue Horizon Records
6.
Fleetwood Mac / Albatross
English Rose / Blue Horizon Records
7.
Jethro Tull / Bourée
Stand Up / Parlophone
8.
Hollie Cook / Superfast
Twice / Mr Bongo Worldwide
9.
Astrid Sonne / Strong, Calm, Slow
Cliodynamics / Escho
10.
Ms. Lauryn Hill / Doo Wop (That Thing)
The Miseducation of Lauryn Hill / Ruffhouse Records
11.
East Man / Wow How? (feat. Whack Eye)
Prole Art Threat / Planet Mu
12.
Fontaines D.C. / Televised Man
Televised Man (Single) / Partisan
13.
Bananagun / People Talk Too Much
People Talk Too Much (Single) / Full Time Hobby
Stunde 2:
1.
Dunkle Straßen / Obwohl Da Ist Noch Joint
Demotape / -
2.
The Slits / Typical Girls
Cut / Koch Records
3.
Siouxsie & The Banshees / Christine
Kaleidoscope / Polydor
4.
Hauschka / Ping
Salon Des Amateurs / Fatcat
5.
Joon / E.T.
E.T. (Single) / Italians Do It Better
6.
Daryl Hall & John Oates / United State
Voices / Sony
7.
Lower Dens / Maneater
The Time Is Now! / Mass Appeal
8.
Bruce Springsteen / Tenth Avenue Freeze-Out
Born To Run / Bruce Springsteen
9.
The Gil Evans Orchestra / Medley
Plays The Music Of Jimi Hendrix / BMG
10.
Becca Mancari / Hunter
The Greatest Part / Captured Tracks
11.
Fontaines D.C. / I Don't Belong
A Hero's Death / PIAS
12.
Public Enemy / 911 Is A Joke
Fear Of A Black Planet / Def Jam
13.
Public Enemy / Bring The Noise
It Takes A Nation Of Millions To Hold Us Back / Def Jam
14.
Jorja Smith / By Any Means
By Any Means (Single) / FAMM
15.
Childish Gambino / This Is America
This Is America / mcDJ Recording/RCA Records