ByteFM Magazin The Lion Sleeps Tonight

(24.11.2020)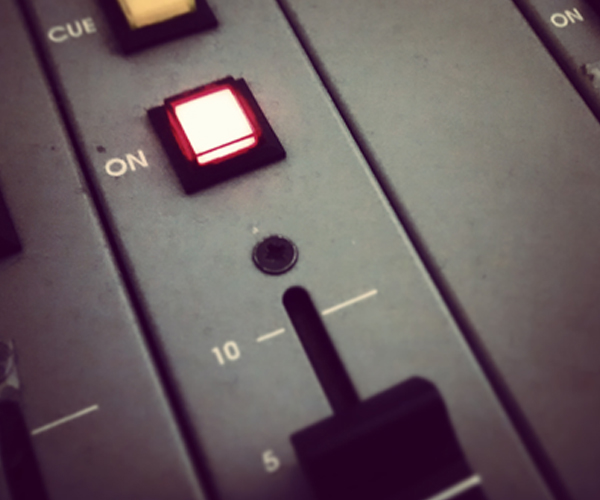 Ausgabe vom 24.11.2020: The Lion Sleeps Tonight
Hören
Im Magazin erinnern wir heute an den Doo-Wop-Sänger Mitch Margo und die zweifelhafte Geschichte hinter der erfolgreichsten Single seiner Gruppe The Tokens "The Lion Sleeps Tonight" aus 1961. Ein Song der in seiner Originalversion in den 1920er-Jahren von einem südafrikanischen Zulu-Sänger namens Solomon Linda geschrieben wurde, zum Hit auf dem afrikanischen Kontinent wurde und von dem US-Musikwissenschaftler und Forscher Alan Lomax aufgenommen, den Weg in die USA und in die Kommerzialisierung ohne Quellenangabe fand.
Ihr hört außerdem Musik vom Album "Lola Versus Powerman And The Moneygoround, Part One" von
The Kinks
, das vor 50 Jahren erschienen ist und Musik vom Album der Woche von den Aeronauten
und neue Singles von
The Weather Station
und
Phoebe Bridgers
.
Weitere Ausgaben von ByteFM Magazin
Friederike_Herr
vor einem Monat
---
VinylChrizz
vor einem Monat
Friederike_Herr
vor einem Monat
---
VinylChrizz
vor einem Monat
Playlist
1.
Aksak Maboul / Un Caïd
Figures / Crammed Discs
2.
Bibio / Old Graffiti
Ribbons / Warp Records
3.
The Weather Station / Tried To Tell You
Tried To Tell You / Fat Possum
4.
Georgia Anne Muldrow / Overload
Overload / Brainfeeder
5.
Lower Dens / Untitled
No Stagediving – Vol. 1 / No Stagediving – Vol. 1
6.
Alice Hubble / Kick The Habit
Polarlichter / Happy Robots Recordings
7.
Common Saints / Idol Eyes
Idol Eyes / Starsonics
8.
Lee Michaels / Do You Know What I Mean
5th / Manifesto Records
9.
Deradoorian / Devil's Market
Find The Sun / Anti
10.
Robyn / Fembot
Body Talk Pt. 1 / Konichiwa Records
11.
Dej Loaf / Cross That Line
Sell Sole II / Yellow World / BMG
12.
Girls Of The Internet / Still (Lalou Remix)
Still / Drab Queen
13.
Phoebe Bridgers / If We Make It Through December
If We Make It Through December / Dead Oceans
14.
Good Sad Happy Bad / Honey
Shades / Textile Records
15.
Machinedrum / Kane Train (feat. Freddie Gibbs)
Kane Train / Ur2yung (Single) / Ninja Tune
16.
Deep Tan / Deepfake
Deepfake (Single) / Practise Music
17.
Kelly Lee Owens / L.I.N.E.
Inner Song / Smalltown Supersound
18.
Nepumuk / Standpunkt
Standpunkt (Single) / Sichtexot
19.
Doktor Lumbago / Gold Plated Lambretta
Lockdown 83 / Amateurs For Life
20.
Juno Lee / No Walls
No Walls / Juno Lee
21.
Raf Rundell / Monsterpiece
Monsterpiece (Single) / Heavenly Recordings
22.
The Kinks / Powerman
Lola Versus Powerman And The Moneygoround, Part One / Sanctuary
23.
The Kinks / Lola
Lola Versus Powerman And The Moneygoround, Part One / Sanctuary
24.
The Raincoats / Lola
The Raincoats / Rough Trade
25.
Power Of Attorney / Changing Man
Changing Man (Single) / Brewerytown Records
26.
Equiknoxx / Brooklyn
Eternal Children / Equiknoxx Music
27.
Nils Frahm / Says
Spaces / Erased Tapes
28.
King Khan / A Hard Rain's Gotta Fall
The Infinite Ones / Ernest Janning Rec. Company
29.
Meridian Brothers / Cumbia De La Fuente
Cumbia Siglo XXI / Bongo Joe
30.
Khruangbin & Leon Bridges / Texas Sun
Texas Sun (Single) / Dead Oceans/Columbia
31.
Marvin Gaye / Try It, You'll Like It
You're The Man / Motown
32.
Miriam Makeba / Mbube
Mama Africa / BMG
33.
The Tokens / The Lion Sleeps Tonight
The Tokens – DooWop Originals, Vol. Two / Profound
34.
Run The Jewels / Ooh La La
Ohh La La (Single) / BMG
35.
Kit Sebastian / Pangea
Mantra Moderne / Mr Bongo
36.
Arlo Parks / Caroline
Caroline / Transgressive Records
37.
The Nix / Until Now, All Is Well (feat. Laetitia Sadier)
Until Now, All Is Well (Single) / Moshi Moshi
38.
Jay Som / Nighttime Drive
Anak Ko / Polyvinyl
39.
Die Aeronauten / Dieses Anstrengende Leben
Neun Extraleben / Tapete Records
40.
Moses Boyd / Shades Of You (feat. Poppy Ajudha)
Shades Of You (Single) / Exodus Records
41.
Oneohtrix Point Never / I Don't Love Me Anymore
Magic Oneohtrix Point Never / Warp
42.
Bärchen Und Die Milchbubis / Spaß
Und Dann Macht Es Bumm / Gutfeeling
43.
Sudan Archives / Glorious
Athena / Stones Throw
44.
Sugababes / Overload
One Touch / London Music Stream Ltd.
45.
The Upsetters / What Do You Say?
The Good, The Bad & The Upsetters / Trojan Recordings