ByteFM Magazin
You Don't Own Me, Shiny Eighties und barocker Indie-Folk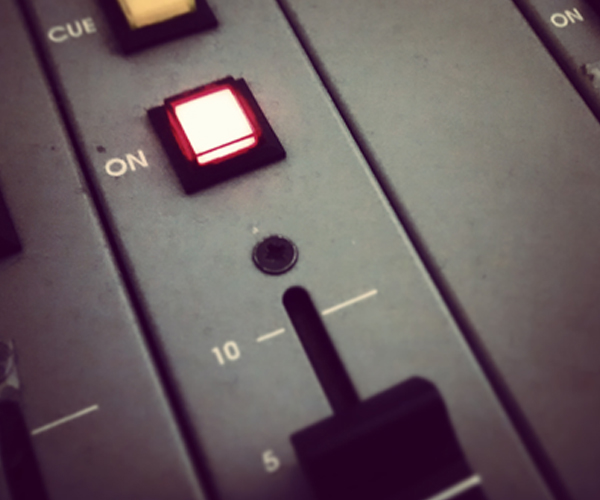 Ausgabe vom 03.05.2021: You Don't Own Me, Shiny Eighties und barocker Indie-Folk
Hören
"I'm young and I love to be young. I'm free and I love to be free." Diese Zeilen sang Lesley Gore 1963 mit voller Inbrunst und Überzeugung im Song "You Don't Own Me", aus ihrem Debütalbum "I'll Cry If I Want To". Die US-amerikanische Sängerin war ein frühes (queer-)feministisches Rolemodel. Sie wäre gestern 75 Jahre alt geworden.
Auch
Ja, Panik
- Sänger
Andreas Spechtl
bezieht auf dem neuen Album "Die Gruppe Ja, Panik" wieder gesellschaftspolitisch Stellung. Die Corona-Pandemie sei ein Brennglas für viele gesellschaftliche Probleme, die jetzt noch viele stärker an die Oberfläche treten als vorher, sagte er kürzlich im ByteFM-Interview.
Außerdem hören wir den einen oder anderen UK-80ies- Hit mit Musik von
The Stranglers
,
The Human League
und The Blow Monkeys und tauchen ein in den barocken Indie-Folk von Fleet Foxes zweiter LP "Helplessness Blues", welche heute zehnjähriges Jubiläum feiert.
Weitere Ausgaben von ByteFM Magazin
Playlist
1.
Altin Gün / Kara Toprak
Yol / Glitterbeat

…

2.
Buscabulla / NTE
Regresa / Ribbon Music

…

3.
Claire Laffut / Vérité
Mojo EP / Universal

…

4.
Easy Life / Skeletons
Skeletons (Single) / Island

…

5.
Sook-Yin Lee & Adam Litovitz / Run Away With Her
Run Away With Her (Single) / Mint Records Inc.

…

6.
Lesley Gore / Cry Me A River
I'll Cry If I Want To / Mercury

…

7.
Lesley Gore / You Don't Own Me
I'll Cry If I Want To / Mercury

…

8.
Sascha Funke / Safety First 1
Safety First / Kompakt

…

9.
Sophia Kennedy / I Can See You
I Can See You (Single) / City Slang

…

10.
Pauls Jets / Raus Aus Der Essenz
Highlights Zum Einschlafen / Lotterlabel

…

11.
Masha Qrella / Maschinen (feat. Andreas Spechtl)
Woanders / Staatsakt

…

12.
Ja, Panik / Backup
Die Gruppe / Bureau B

…

13.
Masha Qrella / Maschinen (feat. Andreas Spechtl)
Woanders / Staatsakt

…

14.
Jacques Brel / Une Île
Une Île /Rosa / Barclay

…

15.
Hannah Jadagu / What Is Going On?
What Is Going On? (Single) / Sub Pop

…

Stunde 2:
1.
The Stranglers / Golden Brown
La Folie / Parlophone Records

…

2.
The Stranglers / No More Heroes
No More Heroes / Parlophone Records

…

3.
Glüme / What Is A Feeling
What Is A Feeling (Single) / Italians Do It Better

…

4.
Sampa The Great / OMG
The Return / Ninja Tune

…

5.
Fenne Lily / Alapathy
Alapathy (Single) / Dead Oceans

…

6.
Leon Russel, The Shelter People / Stranger In A Strange Land
Leon Russel And The Shelter People / The Right Stuff

…

7.
Kit Sebastian / Ennui
Ennui / Abandoned (Single) / Mr Bongo

…

8.
Fleet Foxes / Montezuma
Helplessness Blues / Bella Union/Cooperative Music

…

9.
Fleet Foxes / Helplessness Blues
Helplessness Blues / Bella Union/Cooperative Music

…

10.
The Weather Station / Parking Lot
Ignorance / Fat Possum

…

11.
The Blow Monkeys / It Doesn't Have To Be This Way
She Was Only A Grocer's Daughter / BMG

…

12.
The Blow Monkeys / More Than A Miracle
More Than A Miracle (Single) / Blow Monkeys Music

…

13.
Poppy Ajudha / Weakness
Weakness (Single) / Poppy Ajudha

…

14.
Mura Masa / Deal Wiv It (feat. Slowthai)
Deal Wiv It (Single) / Anchor Point / Polydor

…

15.
Beastie Boys / Tadlock's Glasses
Hot Sauce Committee Part Two / Capitol

…

16.
Beastie Boys / Don't Play No Game That I Can't Win
Hot Sauce Committee Part Two / Capitol

…

17.
Lewsberg / From Never To Once
In This House / Lewsberg/Cargo

…

Stunde 3:
1.
Camera / Kartoffelstampf
Prosthuman / Bureau B

…

2.
Zement / Goa
Goa (Single) / Crazysane Records

…

3.
Daft Punk / Digital Love
Discovery / Parlophone

…

4.
The Human League / Don't You Wan't Me
Dare! / Virgin Records

…

5.
The Rezillos / Top Of The Pops
Can't Stand The Rezillos / Sire Records

…

6.
Benny Sings / Nobody's Fault (feat. Tom Misch)
Nobody's Fault (Single) / Stones Throw

…

7.
Wilco / Jesus, Etc.
Yankee Hotel Foxtrot / Nonesuch Records

…

8.
Sault / Son Shine
Untitled (Rise) / Forever Living Originals

…

9.
Dhaima / Don't Feel No Way
Love Lives Forever / Numero Group

…

10.
Die Sterne / Der Sommer in die Stadt wird fahren
Die Sterne / PIAS

…

11.
The Düsseldorf Düsterboys / Teneriffa
Nenn mich Musik / Staatsakt

…

12.
International Music / Insel Der Verlassenheit
Ententraum / Staatsakt

…

13.
Os Barbapapas / DooWooDooWoo
DooWooDooWoo / Fun In The Church

…

14.
Skinshape / Afande
Afande (Single) / Lewis Recordings

…