ByteFM Magazin
Eine Jazz-Queen und ein Glam-Rock-König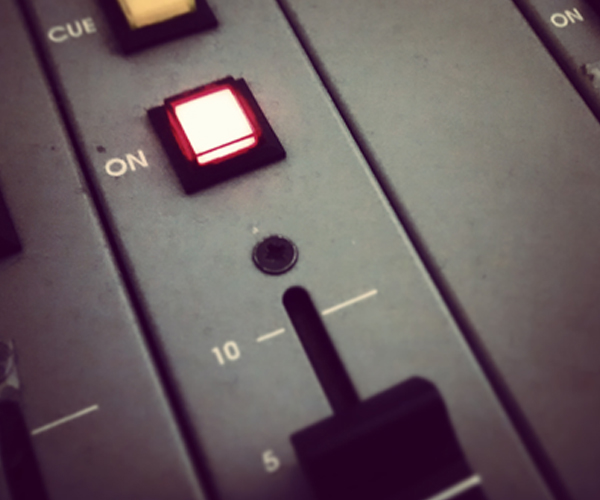 Heute jährt sich der Todestag von
Ella Fitzgerald
zum 25. Mal. Die US-amerikanische Sängerin wurde 1917 in Virginia geboren und gehört zu den wohl einflussreichsten Stimmen, die je aufgenommen wurden. Ella Fitzgerald wurde als "First Lady Of Song" oder als "Queen Of Jazz" bezeichnet und setzte Standards. Anlässlich ihres 25. Todestages ist heute ihre Interpretation des Jazz-Standards "How High The Moon" unser Track des Tages.
Wir erinnern heute außerdem an
Harry Nilsson
, den US-amerikanischen Singer-Songwriter und Kumpel John Lennons, der heute 80 Jahre alt geworden wäre und gratulieren Noddy Holder, dem Sänger und Gitarristen der britischen Glamrock-Protagonisten Slade zum 75. Geburtstag.
Ihr hört Musik von unserem Album der Woche "Path Of Wellness" von
Sleater-Kinney
und neue Tracks von
Wet Leg
und
Little Simz
.
Weitere Ausgaben von ByteFM Magazin
Playlist
1.
Derya Yildirim & Grup Simsek / Oy Oy Emine
Oy Oy Emine (Single) / Bongo Joe

…

2.
Sofie & Miss World / Melody (feat. Peanut Butter Wolf)
Melody / Stones Throw Records

…

3.
Wet Leg / Chaise Longue
Chaise Longue / Domino

…

4.
3 South & Banana / The Fool The World
The Fool The World (Single) / Some Other Planet Records

…

5.
Sudan Archives / Glorious
Athena / Stones Throw

…

6.
Lido Pimienta / Declare Independence
Declare Independence / Anti

…

7.
STR4TA / We Like It
Aspects / Brownswood Recordings

…

8.
The Shins / New Slang
Oh, Inverted World / Sub Pop

…

9.
The Shins / One By One All Day
Oh, Inverted World / Sub Pop

…

10.
Ela Minus / Dominique
Acts Of Rebellion / Domino

…

11.
Sugar Minott / Love Life
The Roots Lover 1978-1983 / Moll Selekta

…

12.
Ella Fitzgerald / A Tisket A Tasket
Love,Ella / Verve

…

13.
Quakers / Approach With Caution (feat. Sampa The Great)
II: The Next Wave / Stones Throw Records

…

14.
Bluestaeb / Whoa Wait (feat. Ric Wilson & Cay Caleb)
Whoa Wait (Single) / Jakarta Records

…

15.
Disclosure / Feel Like I Do
Moog For Love / Island

…

16.
Disclosure, Eats Everything / Moog For Love
Moog For Love / Island

…

17.
Eddie Jefferson / Moody's Mood For Love
The Jazz Singer / Inner City

…

18.
Fat Freddy's Drop / Kamo Kamo
Kamo Kamo (Single) / The Drop

…

19.
Little Simz / Rollin Stone
Rollin Stone / Age 101

…

20.
Girl Ray / Give Me Your Love (Radio Edit)
Give Me Your Love (Single) / Moshi Moshi Records

…

21.
Duran Duran / Planet Earth
Duran Duran / Parlophone

…

22.
Duran Duran / Girls On Film
Duran Duran / Parlophone

…

23.
H.E.R. / Lost Souls (feat. DJ Scratch)
I Used To Know Her / RCA

…

24.
The Wave Pictures / Strange Fruit For David
Instant Coffee Baby / Moshi Moshi

…

25.
The Front Bottoms / Voodoo Magic
Voodoo Magic / Fueled By Ramen

…

26.
Glüme / What Is A Feeling
What Is A Feeling (Single) / Italians Do It Better

…

27.
Fleetwood Mac / Dreams
Rumours / Warner

…

28.
Ella Fitzgerald, Louis Armstrong / Summertime
Porgy And Bess / UMG

…

29.
Ella Fitzgerald / How High The Moon
Lullabies Of Birdland / Verve

…

30.
Moses Boyd / 2 Far Gone (Vocal Mix)
2 Far Gone (Vocal Mix) (Single) / Exodus Records

…

31.
Altin Gün / Kara Toprak
Yol / Glitterbeat

…

32.
Sleater-Kinney / Favorite Neighbor
Path Of Wellness / Mom+Pop

…

33.
The Strokes / Meet Me In The Bathroom
Room On Fire / BMG

…

34.
Masha Qrella / Geister
Woanders / Staatsakt

…

35.
Die Arbeit / Könige Im Nichts
Material / Undressed Records

…

36.
Pabst / Legal Tender
Deuce Ex Machina / Ketchup Tracks

…

37.
Orion / I Want You So Bad
I Want You So Bad (Single) / Italians Do It Better

…

38.
Gisbert Zu Knyphausen / Cigarettes & Citylights
Das Licht Dieser Welt / Pias

…

39.
Feist / The Wind
Pleasure / Polydor

…

40.
Harry Nilsson / You Can't Do That
Pandemonium Shadow Show / Sony

…

41.
Harry Nilsson / Everybody's Talkin'
Aerial Ballet / RCA

…

42.
Ty Segall / Gotta Get Up
Segall Smeagol / Ty Segall

…

43.
La Luz / In The Country
In The Country / Hardly Art

…

44.
Sufjan Stevens / Video Game
The Ascension / Asthmatic Kitty

…