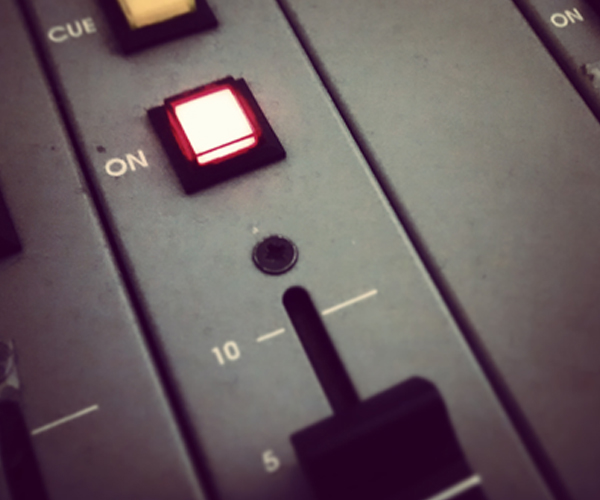 Morgen wird
David Byrne
(
Talking Heads
) 70 Jahre alt und da man bekanntermaßen nur einmal 70 Jahre alt wird, wollen wir das im Magazin auch etwas feiern. Als Gitarrist und Sänger hatte er bis zur Bandauflösung 1991 bei den Talking Heads Karriere gemacht.
Außerdem erinnern wir an die Schauspielerin und Sängerin
Doris Day
und an den Pianisten, Komponisten und Arrangeur Gil Evans. Er gehörte mit zu den Soundarchitekten von "Birth Of The Cool".
Unser ByteFM Album der Woche "Radiate Like This" von
Warpaint
wird sich neben unserem Track des Tages "Visualize" von
Freekind
auch im Programm wiederfinden.
Weitere Ausgaben von ByteFM Magazin
NiklasHolle
vor 6 Monaten
---
ArianeBatou-ToVan
vor 6 Monaten
NiklasHolle
vor 6 Monaten
---
ArianeBatou-ToVan
vor 6 Monaten
Playlist
1.
MC Solaar / Obsolète
Prose Combat / Sentinel Ouest

…

2.
Marci / Immaterial Girl
Immaterial Girl (Single) / Arbutus

…

3.
PinkPantheress / I Must Apologise
I Must Apologise (Single) / Parlophone

…

4.
Talking Heads / Once In A Lifetime
Remain In Light / Sire

…

5.
Talking Heads / And She Was
And She Was (Single) / Sire

…

6.
Talking Heads / Listening Wind
Remain In Light / Sire

…

7.
Ebow / Friends (feat. Douniah)
Friends (Single) / Alvozay

…

8.
Liza Dries / DD
Single / Safe Space Records

…

9.
Kendrick Lamar / United In Grief
Mr. Morale & The Big Steppers / Aftermath

…

10.
Sevana / If You Only Knew
If You Only Knew (Single) / RCA/Sony

…

11.
Shatten / Weltfremd
Shatten Spielen Totschick / Shatten

…

12.
Boy Harsher / Give Me A Reason
The Runner (Original Soundtrack) / Rough Trade

…

13.
Kurt Vile / Cool Water
(Watch My Moves) / Verve

…

Stunde 2:
1.
Warpaint / Proof
Radiate Like This / Heirlooms

…

2.
Freekind. / Visualize
Single / No Info

…

3.
Ekkstacy / I Walk This Earth All By Myself
I Walk This Earth All By Myself (Single) / Ekkstacy

…

4.
Algiers / Losing Is Ours
There Is No Year / Matador

…

5.
Roller Derby / Whatever Works
Single

…

6.
She-Devils / Come
Come (Single) / She-Devils

…

7.
Doris Day / Sentimental Journey
Golden Girl / Sony

…

8.
Doris Day / I Could Write A Book
The Best Of Doris Day / Marble Arch

…

9.
Nilüfer Yanya / Stabilise
Painless / ATO Records

…

10.
Jorja Smith / Gone
Gone (Single) / Famm

…

11.
Low Island / Don't Let The Light In
If You Could Have It All Again / Emotional Interference

…

12.
Ansu / Sicher
Sicher (Single) / Ansu

…

13.
Talking Heads / Burning Down The House
Burning Down The House (Single) / Sire

…

14.
Machinedrum / Kane Train (feat. Freddie Gibbs)
Kane Train / Ur2yung (Single) / Ninja Tune

…

15.
Ela Minus / Dominique
Acts Of Rebellion / Domino

…

16.
The Clash / Should I Stay Or Should I Go

…

Stunde 3:
1.
Die Regierung & Sandra / Der Pfad
Der Pfad (Single) / Staatsakt

…

2.
Jake Xerxes Fussell / In Florida
Good And Green Again / Paradise Of Bachelors

…

3.
International Pony / Leaving Home (Akufen Mix)
Bass Is Boss / Sony / Columbia

…

4.
David Byrne & St. Vincent / Who
Love This Giant / 4AD

…

5.
Weezer / Keep Fishin'
Maladroit / Geffen

…

6.
Weezer / Burndt Jamb
Maladroit / Geffen

…

7.
Noga Erez / End Of The Road
End Of The Road (Single) / City Slang

…

8.
Miles Davis / Boplicity
Birth Of The Cool / Capitol

…

9.
Miles Davis / It Ain' Necessarily So
It Ain' Necessarily So (Single) / Columbia

…

10.
Benee / Marry Myself
Lychee / Republic Records / UMG

…

11.
Talking Heads / This Must Be The Place
This Must Be The Place (Single) / Sire

…

12.
Midori Hirano / Kioku
Single / INNI

…

13.
Rupa / Aaj Shanibar
Disco Jazz / Numero Group

…