Neuland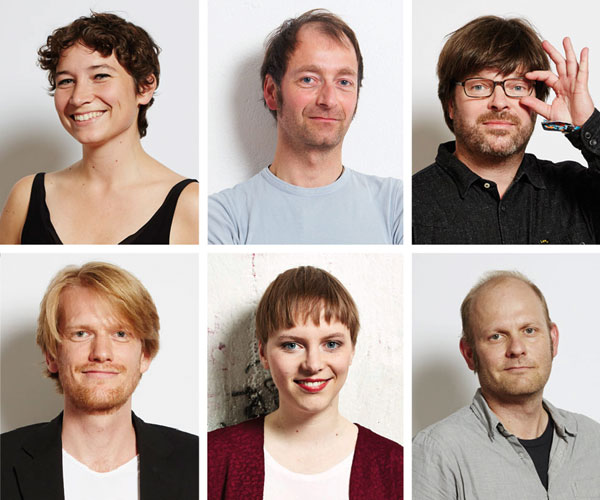 Ausgabe vom 25.08.2017:
Hören
Christian Tjabens Einreisebewilligung ins Neuland erhalten heute u.a. die politisch deutbaren neuen Alben von Nadine Shah und EMA sowie das ebenfalls meinungsstarke Album der Woche von
Ghostpoet
. Aber auch eher rein Persönliches wie zu finden auf den aktuellen Langspielern von
Liars
,
The War On Drugs
oder Widowspeak darf rein. Dazu noch Musik von Hype Williams,
King Gizzard & The Lizard Wizard
, Queens Of The Stone Age,
Iron & Wine
, Boiband und einiges mehr: Neuland schafft das.
Weitere Ausgaben von Neuland
Playlist
1.
Ghostpoet / Immigrant Boogie
Dark Days + Canapés / Pias
2.
Liars / Cred Woes
TFCF / Mute
3.
Liars
TFVF / Mute
4.
EMA / Always Bleeds
Exile In The Outer Ring / City Slang
5.
EMA / I Wanna Destroy
Exile In The Outer Ring / City Slang
6.
Nadine Shah / Ordinary
Holiday Destination / 1965
7.
Nadine Shah / 2016
Holiday Destination / 1965
8.
Ghostpoet / Dopamine If I Do
Dark Days + Canapés / Pias
9.
Ghostpoet / Woe Is Meee
Dark Days + Canapés / Pias
10.
Rat & Co / Soldiers (Feat. Liahona)
Third Law / Smooch
11.
Hype Williams / The Whole Lay
Rainbow Edition / Ninja Tune
12.
Hype Williams / Loud Challenge
Rainbow Edition / Ninja Tune
13.
King Gizzard & The Lizard Wizard / Countdown / D-Day / Tezeta
Sketches Of East Brunswick / Heavenly
Stunde 2:
1.
Boiband / Who's Your Daddy
The Year I Broke My Voice / Staatsakt
2.
Gordi / I'm Done (Feat. S.Carey)
Reservoir / Jagjaguwar
3.
The Fresh & Onlys / Qualm Of Innocence
Wolf Lie Down / Sinderlyn
4.
Rolling Blackouts Coastal Fever / Career
Talk Tight EP / Sub Pop
5.
Widowspeak / Right On
Expect The Best / Captured Tracks
6.
Widowspeak / Expect The Best
Expect The Best / Captured Tracks
7.
Iron & Wine / Call It Dreaming
Beast Epic / Sub Pop
8.
Queens Of The Stone Age / Domesticated Animals
Villains / Matador
9.
Together Pangea / Sippy Cup
Bulls & Roosters / Nettwerk
10.
The War On Drugs / Up All Night
A Deeper Understanding / Atlantic
11.
The War On Drugs / In Chains
A Deeper Understanding / Atlantic
12.
Zimt / Schwaches Herz
Glückstiraden / Tapete